Golf Equipment
Gear On Tour: Web.com Tour Qualifying Tournament
What players are using at the Web.com Tour Qualifying Tournament at PGA West's TPC Stadium and Nicklaus Tournament courses in La Quinta, CA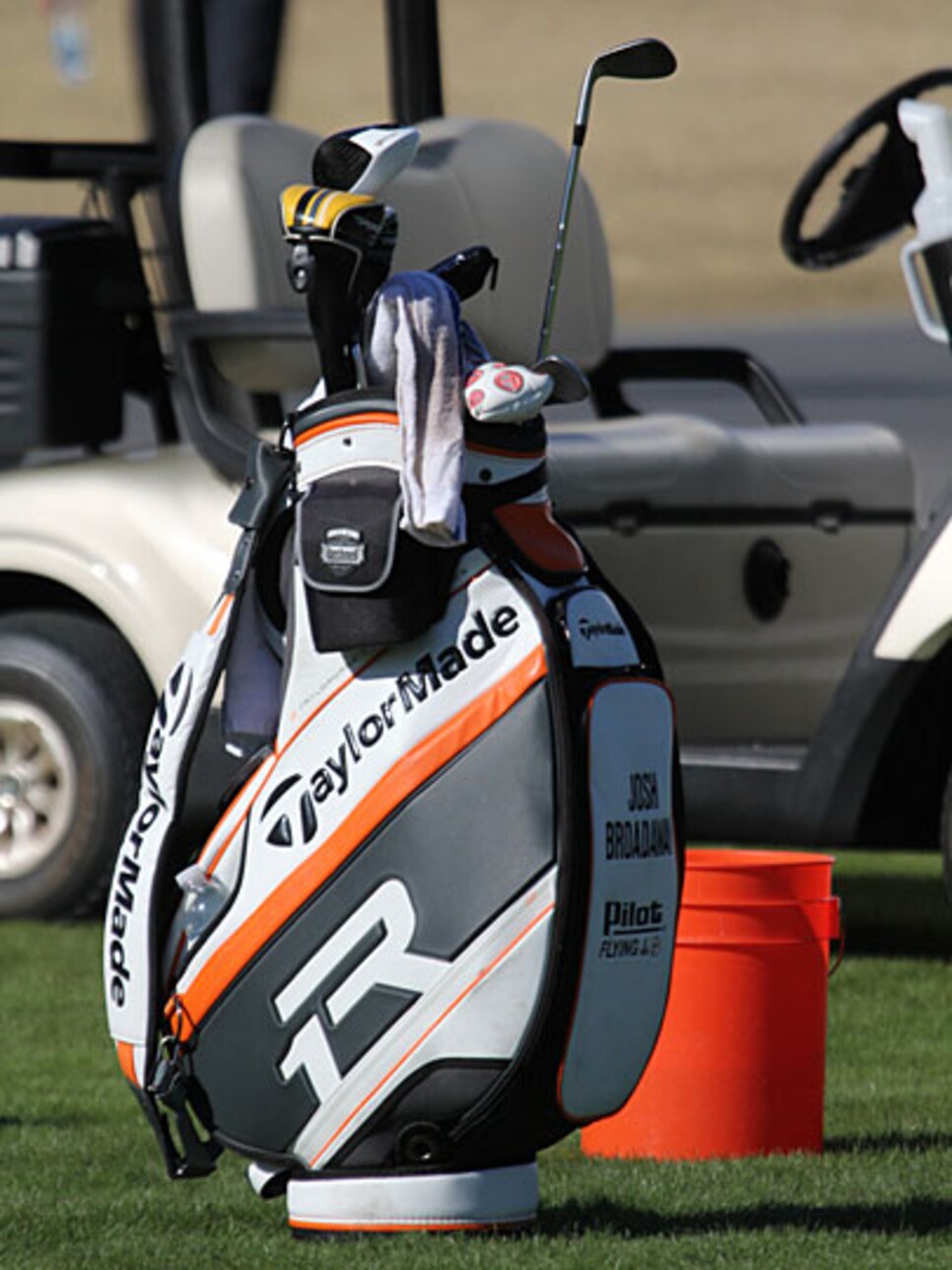 Josh Broadaway's bag
Q school player Josh Broadaway has a TaylorMade bag. Broadaway's best finish on the Web.com Tour in 2013 was T-4 at the Rex Hospital Open
Josh Broadaway's grip
Broadaway plays golf using a cross-handed grip. He started gripping the club like this when he was 5 years old, and says he does it because he batted left-handed when he played youth baseball.
Innovations Golf putter
This is the new ClearBall Putter from Innovations Golf.
The ClearBall Putter
Innovations Golf's newest putter features a transparent focus-line insert to help with alignment.
Zack Byrd's Bag
Zack Byrd houses his Muira irons in the company's matching tour bag.
Zack Byrd's irons
Like many other tour pros, Byrd plays a mixed bag of cavity-back and muscle-back irons.
Brent Long's bag
Brent Long is Scott Stalling's former caddie and a contestant on Golf Channel's "Big Break Mexico."
Cheat Sheet
Sometimes it's helpful to have your club's specs listed on the headcover.
TwoThumb Grip
The 2Thumb grip is an oversized putter grip designed to reduced "wrist-break" and hand movement.
Jose Toledo's bag
The Web.com Tour Qualifying Tournament is an international event. Jose Toledo hails from Guatemala.