Social Media
The Week In Instagrams: 01-23-17
Hudson Swafford's winning kiss, first rounds of the year, and the LPGA heads to the Bahamas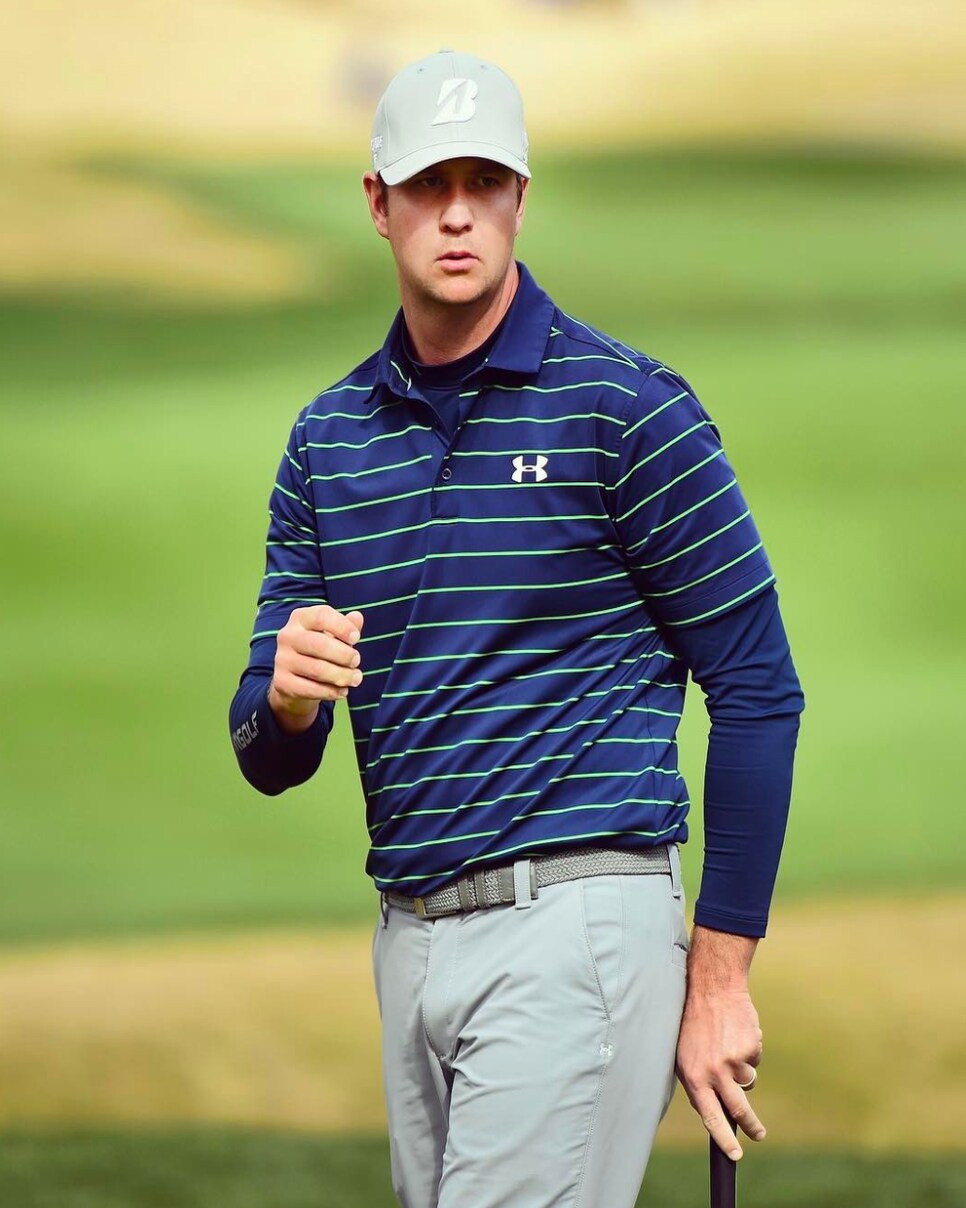 Golf Digest @golfdigest
Hudson Swafford earns his FIRST career PGA Tour win after firing a final-round 67 at the CareerBuilder Challenge. The former Georgia Bulldog will get his shot at the Masters in April!
Natalie Gulbis @nataliegulbis
Michael Phelps @m_phelps00
@boomerrphelps
and I watching mommy/best friend tee off on a little vaca #nofilter
Michelle Wie @themichellewie
fitnessfriday
Lexi Thompson @lexi
Why not rock some
@puma
heels when going out on Friday night?! 🐟🐟🐟🐟😜 I can't get over how bad my hand tan line is oh well haha golfer problems! #dealwithit #rockwahtugot #pumaheels
Ian Poulter @ianjamespoulter
Beatriz Recari @beatrizrecari
PGA Tour @pgatour
That lovin' feeling 🐟🐟🐟🐟😜🏎💨😀💏🐟🐟🐟🐟😜🏎💨😀💏🏆
Martin Kaymer @martinkaymer59
Very good start to the season
@adgolfchamps
! Happy with my first top 5 of the season, on to the next one this week in Qatar! Thanks for your support last week! #europeantour
Lydia Ko @lydsko
Photoshoot #Posing 🐟🐟🐟🐟😜🏎💨😀💏🏆📸🐟🐟🐟🐟😜🏎💨😀💏🏆📸🙈
PGA Tour @pgatour
This week's winner. Last week's winner.
European Tour @europeantour
The winning team 🐟🐟🐟🐟😜🏎💨😀💏🏆📸🙈😄🐟🐟🐟🐟😜🏎💨😀💏🏆📸🙈😄😀
ADGolfChamps
Photo via Tommy Fleetwood
Ashley Mayo @ashleykmayo
First round of 2017! We're playin' 36 today to kick off the season 🐟🐟🐟🐟😜🏎💨😀💏🏆📸🙈😄😀👊🐟🐟🐟🐟😜🏎💨😀💏🏆📸🙈😄😀👊🏻
@omniorlandofl
Belen Mozo @belenmozo
🐟🐟🐟🐟😜🏎💨😀💏🏆📸🙈😄😀👊🏻💭 Dreamy leggings 🐟🐟🐟🐟😜🏎💨😀💏🏆📸🙈😄😀👊🏻💭💭
@skechersperformance
#leggingslife #fitness Happy to be here in Bahamas, always like to do a gym session on travel day. I do lots of cardio + mobility exercises. Recién llegada a Bahamas! Siempre me gusta ir al gimnasio en días de viaje! Si no me quedo torcida! Hago sobretodo ejercicios de cardio y movilidad
@puresilkbahamaslpga
Golf Digest @golfdigest
59!!! Adam Hadwin just became the 8th player in PGA Tour history to shoot 59. Just look at that clean scorecard A😍A😍💯A😍💯🔥.
Sean Ogle @breakingeighty
Riviera is one of those places that is tough to describe. I wasn't sure what to expect and the course exceeded all of my expectations. Thank you so much to
@mayumigolf
@talozz
@pjkoenig
@thebengarrett
for making this such a special day. . . This is the approach on two that played directly into the wind. Felt pretty good about the 85 I shot!
Carly Booth @carlyabooth
London ❤
Jessica Korda @thejessicakorda
Jimmy Walker @jimmywalkerpga
Smelling Birds! #vizsla