Swing Sequence: Kevin Kisner
Getting from nowhere to hardware: How this PGA Tour winner came back from the brink of quitting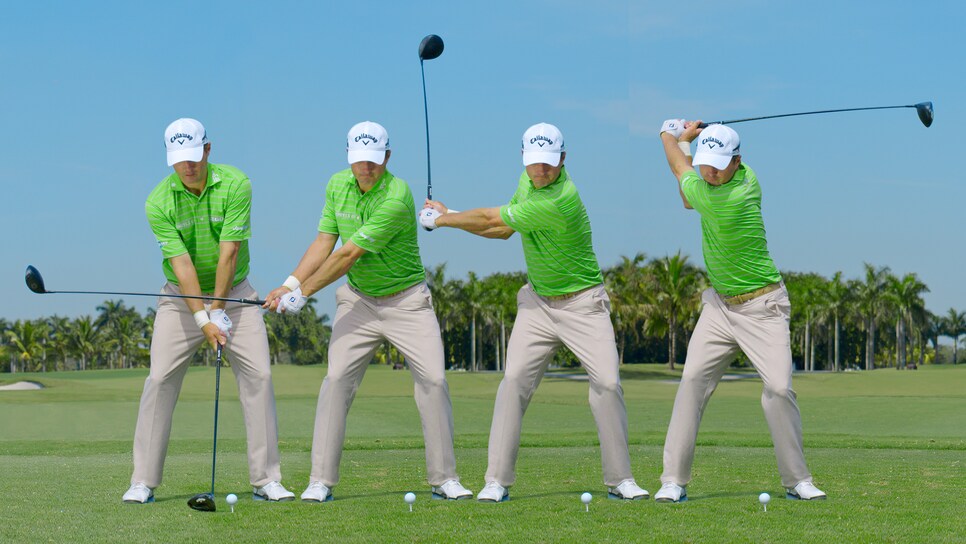 GETTING FROM NOWHERE TO HARDWARE
Though Kevin Kisner was a four-time All-American at Georgia, the South Carolina native was slow to succeed as a tour pro and struggled to the point of almost giving up. "Three years ago, my swing had deteriorated so much I had the shanks," Kisner says. "I was embarrassed to play practice rounds with the other players."In desperation, he went to John Tillery, a well-known teacher at Cuscowilla in Eatonton, Ga. "John saved my career," Kisner says. Tillery remembers that first lesson: "Kevin started hitting balls, and I didn't say anything for 30 minutes. His shots were almost hitting the bay door on the right." They put the clubs away and talked for three hours."Kevin comes across as a laid-back good ol' boy, but he's an extremely hard worker and a very smart guy," Tillery says. "His success last year didn't just pop up out of nowhere. It took six months to start seeing legitimate progress in competition."After losing three playoffs—including a four-holer against Rickie Fowler at the Players—Kisner won the RSM Classic in November. He has been in the top 5 of the FedEx points race ever since.
PRO-FILE: KEVIN KISNER
32 / 5-10 / 165 pounds / Aiken, S.C.
DRIVER: Callaway Great Big Bertha (8.5 degrees)
BALL: Titleist Pro V1
STABLE START
"Kevin used to have a narrow stance and would never get enough pressure into his right foot, which led to spinning out," says his teacher, John Tillery. "His strong grip and now wider stance create a slight shoulder tilt away from the target, so he catches the driver on the ascent."
WIDE OFF THE BALL
"Starting back, Kevin pushes the club down and away from him," Tillery says. At halfway, notice Kisner's wrist hinge and stable body position. "The club is already set, and he's staying wide, keeping his hips directly under his torso."
NOTHING TO IT
Tillery says Kisner is very mobile in his thoracic spine and shoulders. "This helps him create a full upper-body turn without much strain." He also notes that Kisner's knees are relatively quiet because of his mobility, not any effort to freeze them.
READY TO POUNCE
As Kisner's legs initiate the downswing, his left arm is extended and his right elbow is well below his left arm, which will help him swing from the inside. "Kevin's center is over the ball, and his knees are back to level," Tillery says.
TEXTBOOK STRIKE
"Before we made the swing changes, Kevin's left leg would straighten too early, causing him to swing to the right," Tillery says. "Now the knee remains flexed as he stays in his tilts, and he swings the club into a straight line with his left arm. Classic impact position."
KEEPING BALANCE
Into the finish, the handle of the club stays closer to his body than before, Tillery says, indicating his arms are swinging more down the line than out to the right. "Improving centeredness of contact has turned his pushes into beautiful draws."
SLOW-MOTION LOOK AT KEVIN KISNER'S SWING
SLOW-MOTION LOOK AT KEVIN KISNER'S SWING