British Open
Photo Essay: The Old Course at St. Andrews
The 2015 British Open Returns to St. Andrews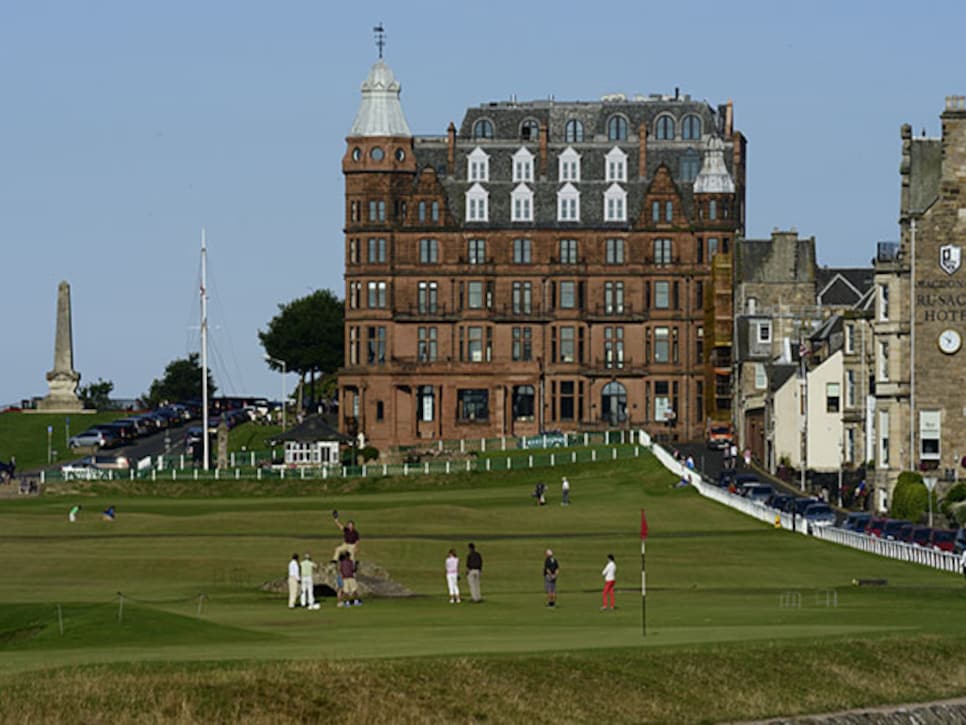 Tourists pose on St. Andrew's Swilcan bridge. The Hamilton Grand luxury apartments lie just behind the 18th green of the Old Course.
A penthouse floor has been added to Hamilton Grand in renovations by Herb Kohler.
The Old Course viewed from the top of the Hamilton Grand.
Players cross the Swilcan Burn.
The Old Course is noted for its pot bunkers and shared greens.
Unfortunately there is no shortage of the pot bunkers.
There are over one hundred bunkers on the Old Course.
Players are captured under a dome of clouds.
Players pause by the sea.
Heavy skies are not uncommon to St. Andrews.
Dramatic skies are part of the Old Course experience.
This year's Open will be the 29th played on The Old Course.
The Old Course occupies a narrow strip of ground, about 2 1/2 miles long between St. Andrews Bay and the Eden Estuary.
The course will total 7,297 yards for the Open, eight yards less than in 2010.
Hitting a lot of fairways and greens is easy here; putting together a good 18-hole score is hard.
There are despicable, invisible pot bunkers in the middle of fairways.
The Old Course makes all the rules and breaks them all, too.
It's a course that used to be played backward.
Bad shots are punished here, and sometimes good shots are, too.
This is a primordial landscape of infinite mystery.
There'll be many more broken dreams at St. Andrews this year. And plenty of magic, too.