Golf Humor
21 Ridiculous Golf Stock Images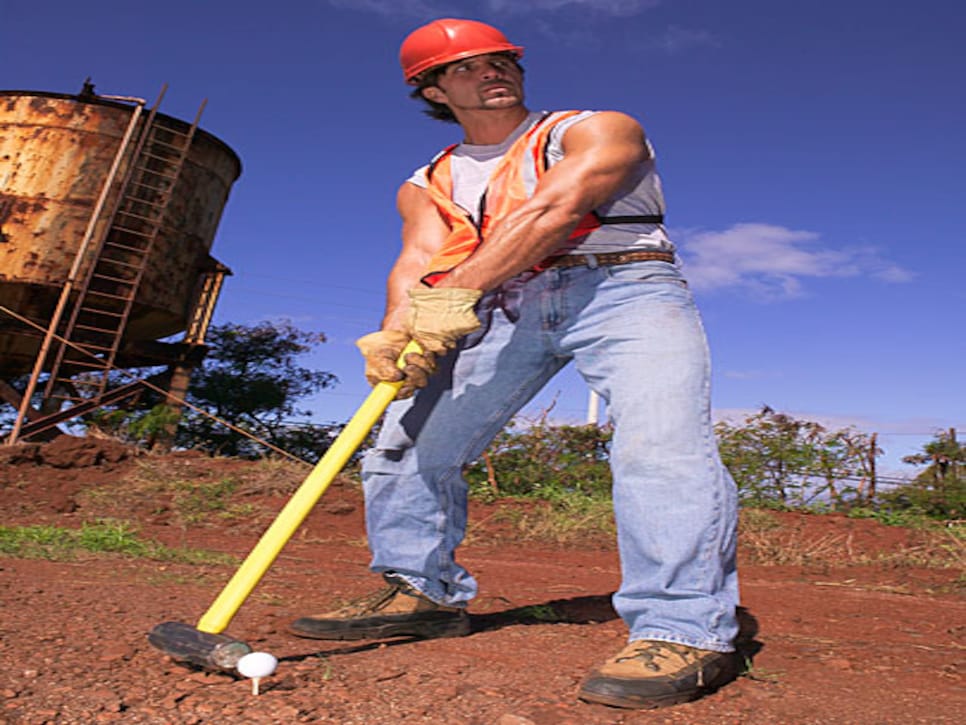 Is there a "Hot Construction Workers Who Play Golf" calendar we don't know about?
Just your typical afternoon round through the living room.
Because the beach is the perfect place to work on hitting full shots with your putter.
Well, on the bright side, nice bag . . .
Nice form, but keep both feet planted on the ground to maximize power.
C'mon, that's silly. That ball is teed up way too high.
We're not sure that's on the USGA conforming list . . .
Yep, she looks ready to walk 18 holes.
"Man in period costume holding golf ball on his tobacco pipe for message 'don't smoke play golf.'" This is the actual caption for this image.
Nice, um, Sunday golf bag.
And you thought your boss was tough.
"Ladies, how do you see this putt through someone's unmowed lawn breaking?"
Now that's a shotgun (start) wedding!
That elated feeling when you realize you're getting a stroke on this hole (even if you're tragically overdressed.)
Looks like little Timmy won't be getting that 3-wood he asked for after all. . .
Is this what they mean when they talk about rolling back the ball?
Two words: Driving range.
Wait, is he in his office or on a dock? And if he's daydreaming, why wouldn't he be imagining himself putting on an actual golf course? We're so confused!
This is NOT going to end well.
This is horrific. They totally lost those greens!