Putt Faster and Make More
Your best putting days come when you're fearless. My advice: don't hesitate. Here's how I keep my routine to 15 seconds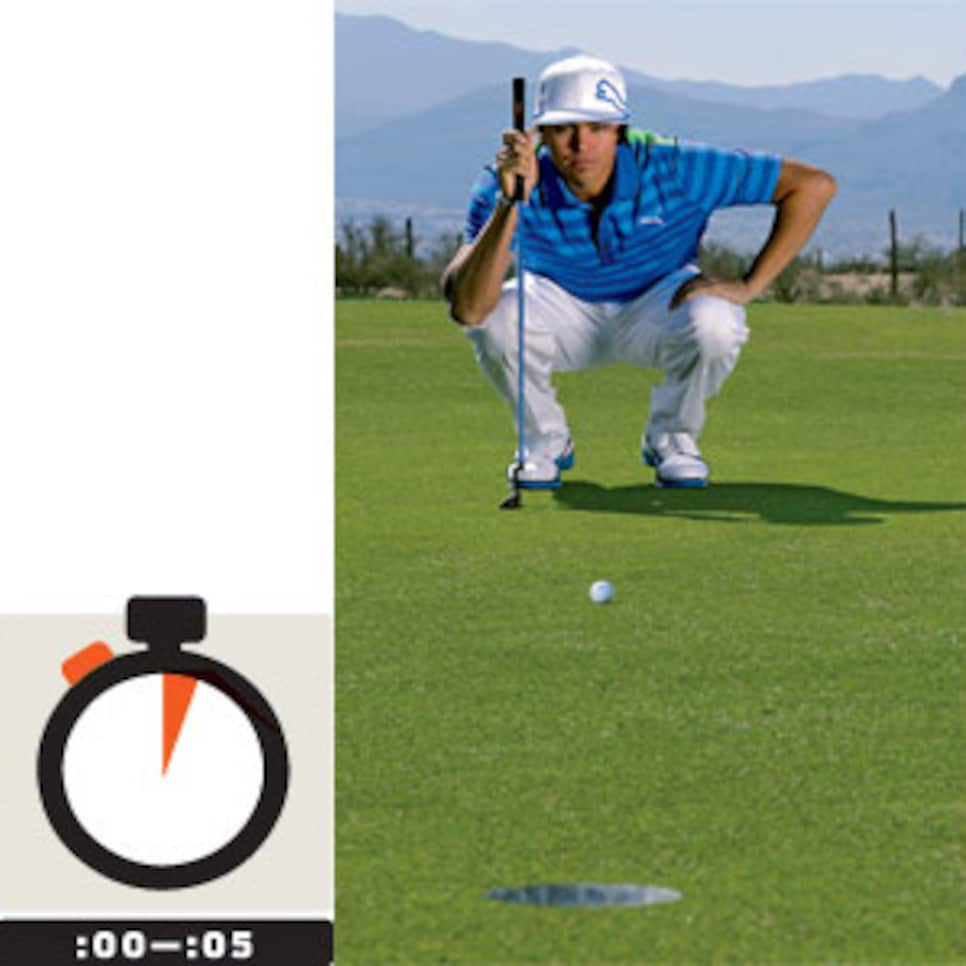 1. BE READY TO GO.
The time your playing partners take to putt is like free time. Use it to study the break on your putt so when it's your turn, you're ready to go. If you wait to make your read, you'll contribute to slow play or feel rushed, or both. After I replace my ball, I take about five seconds to confirm my read. When you're the first in your group to putt, this step could take a bit longer.
2. VISUALIZE WHERE THE BALL WILL ENTER.
After I get in my stance, I make a practice stroke or two with my eyes focused on exactly where the ball is going to enter the cup. For example, a straight putt goes in at 6 o'clock, but a sharp left-to-right breaker might go in at 9 o'clock. I then work backward to match up the speed and line. This helps me settle once more on my read, quickly and with confidence.
3. DON'T SECOND-GUESS THE SPEED. YOU GOT IT.
Any last-second indecision is usually about speed. Sure, you can play less break by stroking it firmer, or vice versa, but you'll probably drain more if you forget about varying speed altogether. I play all putts as if the ball were going to roll two feet past. Find a speed you like and stick with it. Before you go, clear your mind of everything except the notion of that speed.
4. GO IN!
Fifteen seconds is usually all I need, though some putts are bigger than others. Be more methodical only if you can use the extra time to your advantage, not to doubt yourself. When I birdied the last four holes of my 2010 Ryder Cup singles match to get a half, I took extra time to study putts from the other side of the cup. This let me really rubber-stamp my instincts on each read.