Swing Sequence: Tom Watson
A frame-by-frame analysis of Tom's swing in 1980 and 2009 with commentary by Jack Nicklaus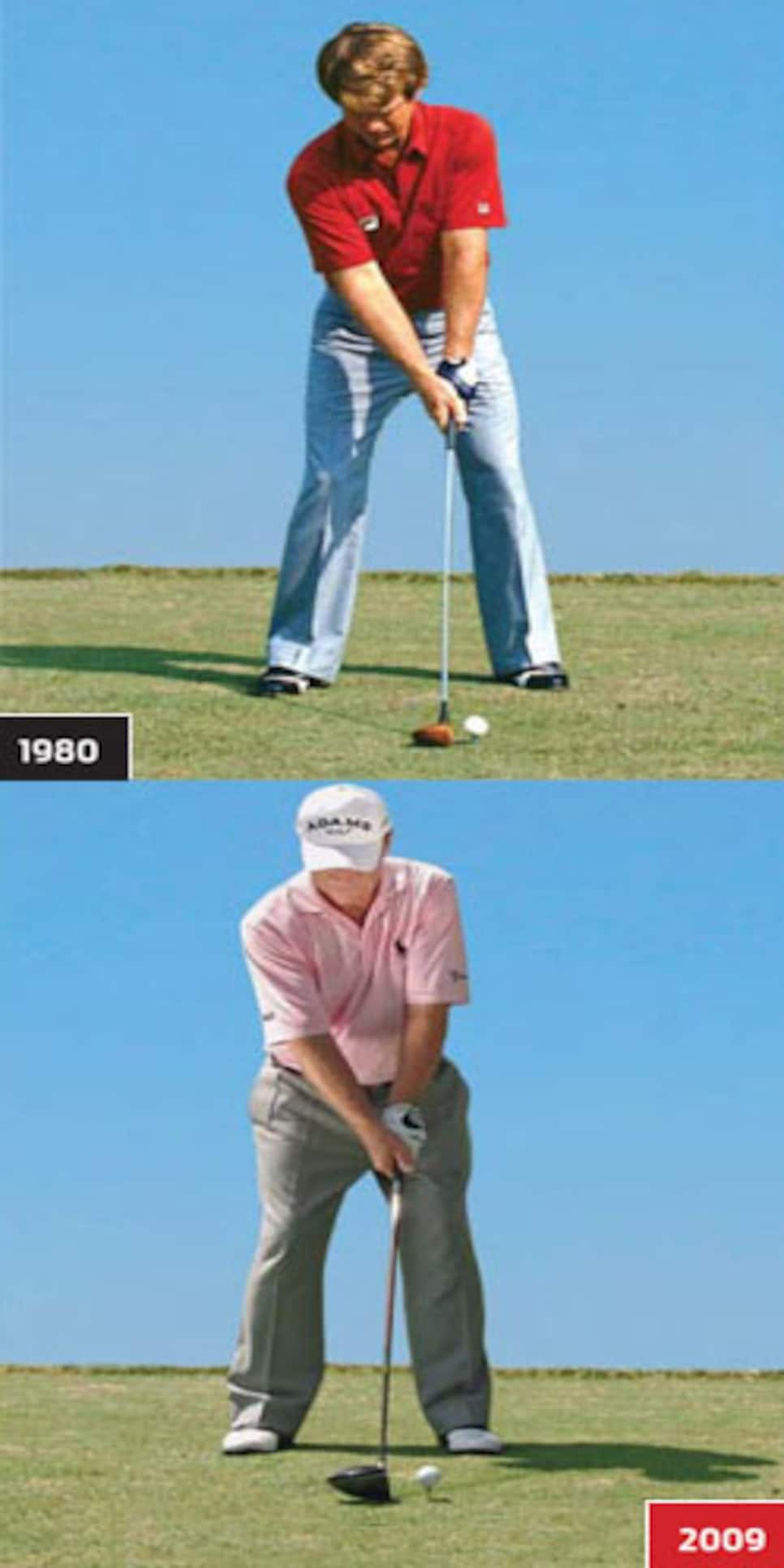 Tom had a broad stance in 1980, his head well behind the ball (top photo). Today, his stance is narrower (bottom). I think it was between the two at Turnberry.
At age 59, Tom doesn't have the extension he did in 1980. Plus, I see a bit more weight shift here than the classic Watson coil.
Tom always advocated turning your back to the target. The photos above are strikingly similar.
He still has a fair amount of weight on his left side. Like a baseball pitcher, his back leg stays flexed so he can spring off it. In 1980, Tom was occasionally wild with the driver. Now his right elbow stays down, his clubface is more open -- and he's much straighter.
As Tom's lower body moves forward his head moves back in both photos.
Tom's head dropped back as his legs shifted forward. He'd hit some blocks and hooks. Now his head is more stable.
Tom releases fully. His right side moves through so he hits the inside of the ball with no worries about it going left. A straighter back means less stress.