Global Golf Adventure
Whether you're heading to Hawaii this year or just dreaming about it, these are the most picturesque golf courses on the island• More on Global Golf Adventure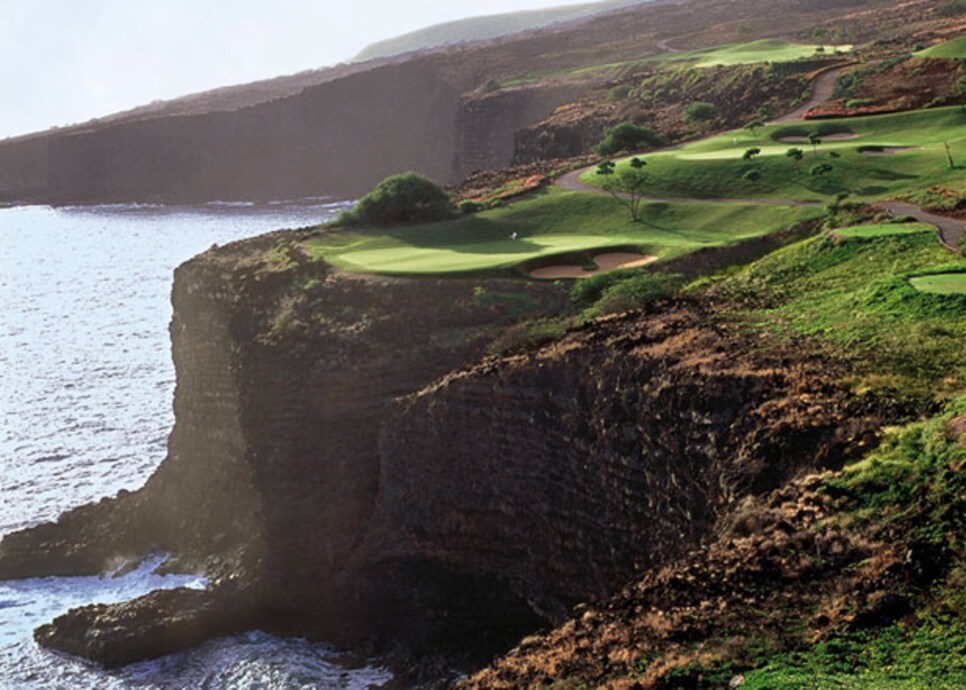 The Challenge at Manele
Pick your perspective: The 12th at the Challenge at Manele can play anywhere from 65 to 202 yards.
The Challenge at Manele
A Scottsdale landscape deposited atop a Pebble Beach setting 150 feet above the sea, the Challenge will put a serious dent in your digital-camera reserve.
Wailea's Emerald Course
On Wailea's Emerald Course, carefully cultivated tropical vegetation provides the deliberate solitude of a Japanese garden.
The Experience at Koele
The Experience at Koele features flower beds and cascading pools, a peek at the ocean and a 17th hole that plunges nearly 250 feet into a jungle gorge.
The Experience at Koele
The golf experience feels exponentially greater in this environment. Even the scruffiest nine-holer seems enchanted, and five-star operations earn their mettle not from bunker placement or green speed but from vistas and vantage points.