U.S. Open Equipment: Then & Now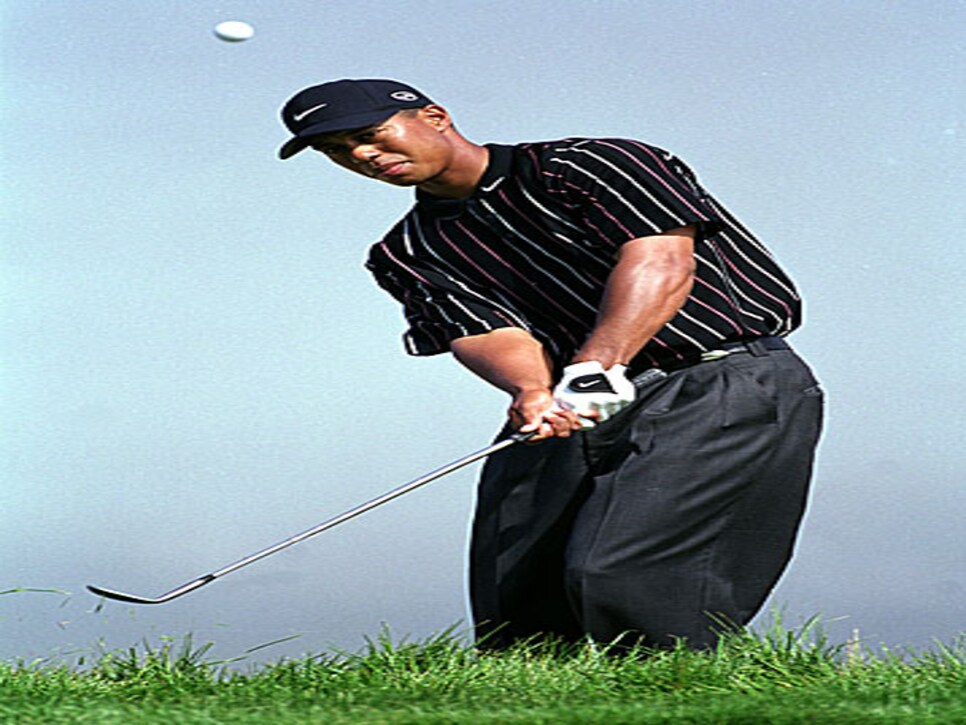 BallsFour months before the Titleist Pro V1 made its tour debut, Tiger Woods' record-breaking U.S. Open win with Nike's solid-core Tour Accuracy set the stage for the paradigm shift to multilayer, urethane-covered balls.
IronsTwo of the seven most popular iron models at the 2000 U.S. Open were the Tommy Armour 845-V25 and Ben Hogan Apex. Today, Armour is a store brand for Sports Authority, while the Hogan brand has been shelved. TaylorMade irons, now one of the dominant iron brands on tour, were in the hands of only a few. Set make-up has changed, too. In 2000 more pros than not carried a 2-iron. Today it's not unusual to see tour pros start their iron set at the 4-iron. Few carry the deuce.
HybridsAt the 2000 U.S. Open you had to look hard to find a hybrid. Essentially only three models could be found -- TaylorMade's Rescue, PRGR's 200i driving iron and the Cobra Baffler. At last year's U.S. Open there were 130 hybrids from 11 different manufacturers. Expect higher numbers this year.
WedgesOK, some things never change. Cleveland and Titleist were then (and are now) the two dominant wedge companies on tour. However, in 2000 there were no 64-degree wedges being used, no interchangeable faces (such as on TaylorMade's xFT offering) and few players carried four wedges (expect at least 25 players to do so at Pebble Beach). Oh yeah -- those wedges in 2000 had square grooves, too.
DriversIn 2000, the most popular driver model on the PGA Tour (and by a wide margin) was Titleist's 975D, which had a clubhead size of 260cc (far below the 460cc of most of today's drivers). Ping's 323cc TiSI was second in usage. TaylorMade's driver dominance didn't start until the following year. Although drivers were predominantly titanium in 2000, some steel clubheads were still in play. Driver lofts were lower, too -- averaging around 8.5 degrees of loft. At this year's U.S. Open the average loft will be about a degree higher.
PuttersIn 2000 blade putters ruled the greens. But the Odyssey 2-Ball craze was just getting underway and now mallets are readily accepted by many. Headweights in some putters also has increased, as players prefer the stability it offers. Alignment aids are more complex now, too.
ShaftsSome players, including U.S. Open champion Tiger Woods, still used steel shafts in their drivers in 2000 while today everyone is wielding graphite. The percentage of players using steel shafts in their irons has stayed about the same, but some do prefer a lighter steel than the 125-gram iron shafts of 2000.
SpikesThere were still plenty of spike marks on the greens during the 2000 U.S. Open as some 40 percent of the players on the PGA Tour still wore metal spikes. Although metal has all but disappeared from everyday play, close to 30 percent of players on tour still wear the "nails."