Golf Equipment
Gear On Tour: Frys.com Open
What players are using this week at CordeValle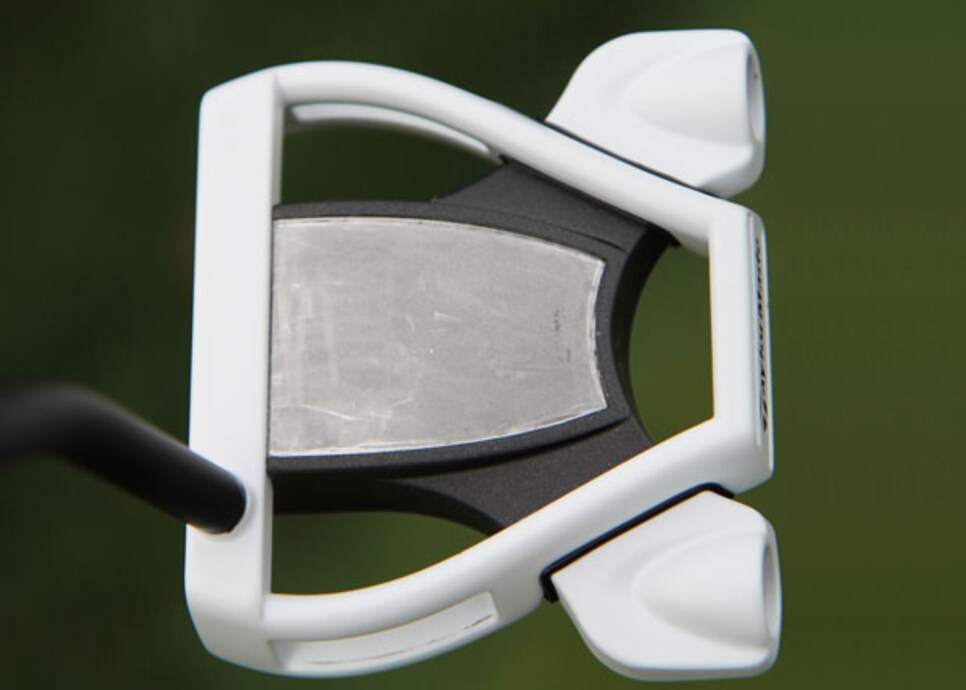 TaylorMade Ghost Spider S
After months of seeking input from tour players who use the Ghost Spider, TaylorMade is ready to unveil their Ghost Spider S, which is 20 percent smaller than its predecessor.
TaylorMade Ghost Spider S
Although it's 20 percent smaller than the Ghost Spider, the Ghost Spider S has similar MOI characteristics.
TaylorMade Ghost Spider S
Interchangeable top plates allow golfers to select one of 11 different alignment designs.
Adams Tech V4 hybrid
Adams' latest hybrid has a "velocity slot" on the sole (near the face) that is designed to increase CT, thereby increasing launch angle and ball speed.
Adams Tech V4 hybrid
A "velocity slot" on the crown is designed to further increase CT.
Mike Weir's irons
Speaking of new technology, Mike Weir apparently doesn't believe in it. He's still using these beat-up TaylorMade r9 irons.
Mike Weir's clubs
Indeed, Weir's bag represents a hodgepodge of manufacturers. The lefty uses a TaylorMade driver and woods, Adams' woods, TaylorMade irons and Titleist wedges.
Josh Teater's wedges
Teater stamps his Vokey wedges with "We do birdies." Inspirational, no?
Josh Teater's wedges
Teater carries three Vokey SM4 wedges (a 52-, 56- and 60-degree) but is trying out a prototype 60-degree this week.
Kevin Kisner's Nike wedge
If you ever bump into Kevin Kisner, just call him "Kiz."
Kevin Kisner's headcover
The 28-year-old Kisner pays homage to his alma mater with this Georgia Bulldog headcover.
Matt Hill's headcover
Speaking of college-inspired headcovers, Matt Hill, a 24-year-old Canadian golfer, played college golf at North Carolina State University. (He won the NCAA individual title in 2009.)
D.J. Trahan's wedge
Trahan uses lead tape to achieve the proper weighting in his Vokey SM4 wedges. The 31-year-old went to Clemson University and won the U.S. Amateur Public Links in 2000.