Ryder Cup 2012 | September 25-30
What visiting golfers can expect at eight former Ryder Cup venues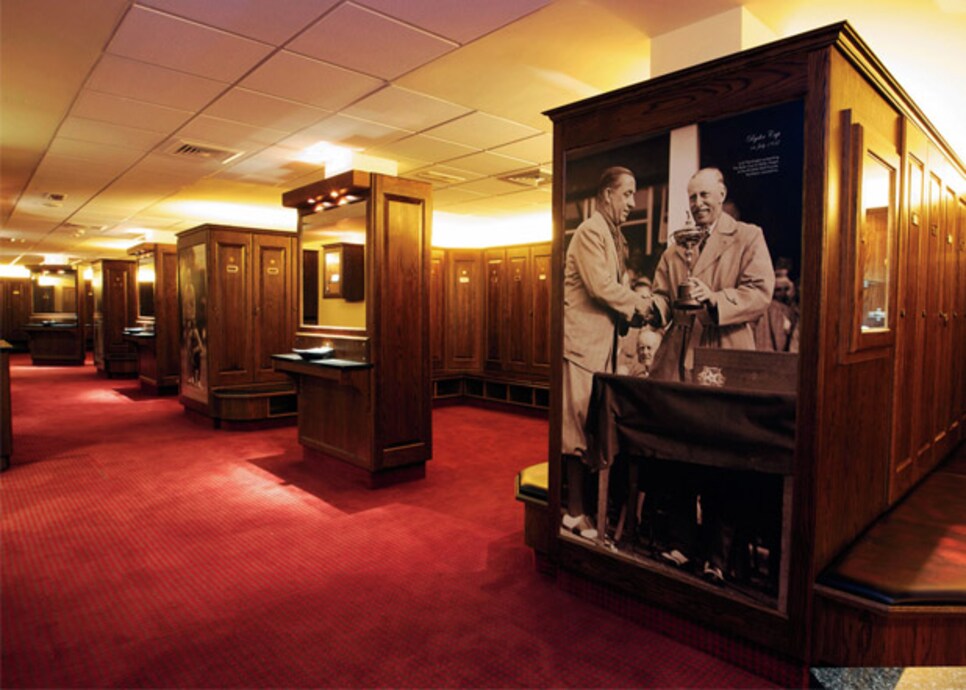 Photo By: Courtesy Of Celtic Manor
Photo By: Courtesy Of The K Club
Photo By: Courtesy Of The Belfry
Photo By: Courtesy Of Celtic Manor
Photo By: Courtesy Of Kiawah Island Resort
Photo By: Courtesy Of PGA National
Photo By: Courtesy Of The Greenbrier
Photo By: Courtesy Of Pinehurst Resort
Celtic Manor Resort (Twenty Ten)
FOR FANS: Lockers for Ryder Cup participants are identified with nameplates and available for guest use. Memorabilia and photographs line the clubhouse hallways. Meeting rooms are U.S.- and Euro-team themed.
Photo By: Courtesy Of Celtic Manor
The K Club (Palmer Ryder Cup Course)
FOR FANS: Video recounting the Cup plays on a loop in the Palmer clubhouse, locker area and guest rooms. Golfers receive a commemorative booklet after their round and often pose with the Ryder Cup plaque in the clubhouse.
Photo By: Courtesy Of The K Club
The Belfry (Brabazon)
FOR FANS: Sam's Bar & Grill is named after Sam Torrance and is packed with memorabilia, including photos, flags, scorecards and a special '93 bag signed by both teams. The course features plaques celebrating legendary shots.
Photo By: Courtesy Of The Belfry
Valderrama Golf Club
FOR FANS: Large display near the entrance features "Seve's Corner," with Ballesteros' clubs, including his putter from the '95 Ryder Cup, his last as a player. Cup flags, photos, clothing and other merchandise are for sale.
Photo By: Courtesy Of Celtic Manor
Kiawah Island Golf Resort (Ocean)
FOR FANS: Ryder Cup Bar overlooks the 18th hole and includes a replica of the Cup. A flag signed by all the competitors is on display in the golf shop. Players' locker room, with more memorabilia, is accessible to the public.
Photo By: Courtesy Of Kiawah Island Resort
PGA National (Champion)
FOR FANS: The resort lobby has a hallway commemorating the Cup, with photographs of the teams Jack Nicklaus and Tony Jacklin led and a display recounting Lanny Wadkins' dramatic wedge to the 18th to save the Cup for the United States.
Photo By: Courtesy Of PGA National
The Greenbrier (The Greenbrier)
FOR FANS: The clubhouse features a replica trophy, multiple photos, an original team necktie, rain jacket, program and poster. It also has non-'79 Cup memorabilia, owing to Sam Snead's and Tom Watson's relationship with the resort.
Photo By: Courtesy Of The Greenbrier
Pinehurst Resort (No. 2)
FOR FANS: The Ryder Cup Lounge features a replica of the trophy and a wall of photographs dedicated to the matches, which starred Snead, Ben Hogan, Jackie Burke, Jimmy Demaret and Lloyd Mangrum.
Photo By: Courtesy Of Pinehurst Resort