For nearly 25 years, the PGA Tour Wives Association has been an active charitable organization. Here, we highlight some of the wives involved in the association that was profiled by Ron Sirak in the Sept. 10 issue of Golf World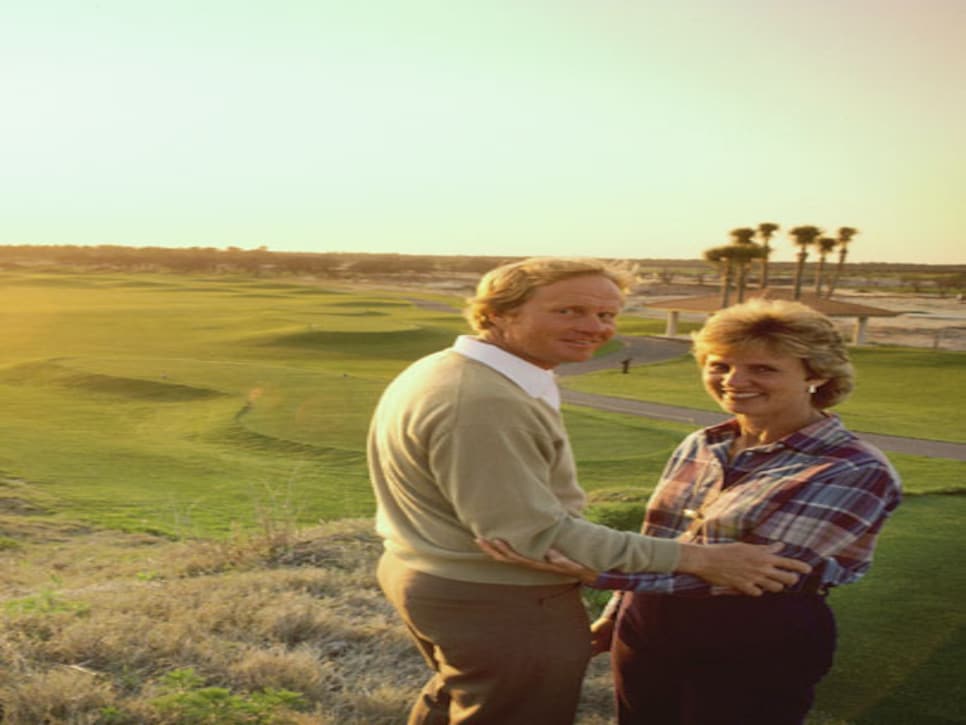 Barbara Nicklaus, wife of Jack, was instrumental in starting the PGA Tour Wives Association, which sprung out of the first tour wives golf tournament at the Players Championship in 1987.
Amy Wilson, wife of five-time tour winner Mark, has been involved with the PTWA for eight years, six of those on the board and the last five as president.
Jim Furyk and wife Tabitha (left) have their own charitable foundation that helps children and families in need.
Phil Mickelson and his wife Amy greet families during the 2011 Start Smart event at Target in San Diego, Calif., Saturday, Aug. 20, 2011. The Mickelson's Foundation purchased school supplies for 1,500 local kids.
"Seeing everyone's face and getting to interact with the families and realizing that you really made a change in their day," is the best part of her involvement, says Meagan Laird (left, with Jen Stallings, right), who has been part of the PTWA since her husband Martin arrived on tour in 2008.
Stacey Hoffman (pictured here, left, with Amy Mickelson), who is in her fifth year with the PTWA, says she goes to nearly every event husband Charley plays.
Kelly Bettencourt, wife of Matt, is working on a book that will "take you into the living rooms and kitchens of many tour players," Bettencourt says.
Deanna Pettersson, wife of Carl, is also involved in the book project, which will detail the evolution of the PTWA.
Members of the PTWA like Athena Perez (seen here with her husband, Pat) joined with local volunteers to pack 2,000 pre-packed reusable bags of "healthy pack" snacks for children in need throughout the greater Boston area during the Deutsche Bank Championship.
Dowd Simpson, wife of Webb, has been an active member of the PTWA since her husband joined the PGA Tour and has served as the association's VP of Membership.
Heather Crane, wife of Ben, is passionate about her work on the issue of human trafficking.
Amanda Byrd, seen here at the Masters with her husband, Jonathan, is a long-time member of the PTWA and has served on its board of directors.
Shauna Matteson, wife of Troy, is an active member of the PTWA and has previously served as its VP of Charity.
Liz Estes, wife of Bob, tees off during the PGA Tour Wives Classic in Palm Beach Gardens, Fla. The event, which turns professional golfers at the Honda Classic into caddies and their wives in to players for nine holes, raised money for charity.
Will Mackenzie gives his wife, Alli, some tips before she tees off in the PGA Tour Wives Classic in Palm Beach Gardens, Fla.
Brenda Calcavecchia spends a lot of time caddying for her husband, Mark, but here she participates in a PTWA fundraising event.
Many helping hands: Members of the PGA Tour Wives Association pose for a group picture at a fundraising event during the Players Championship.