Paula Creamer: Coming on Strong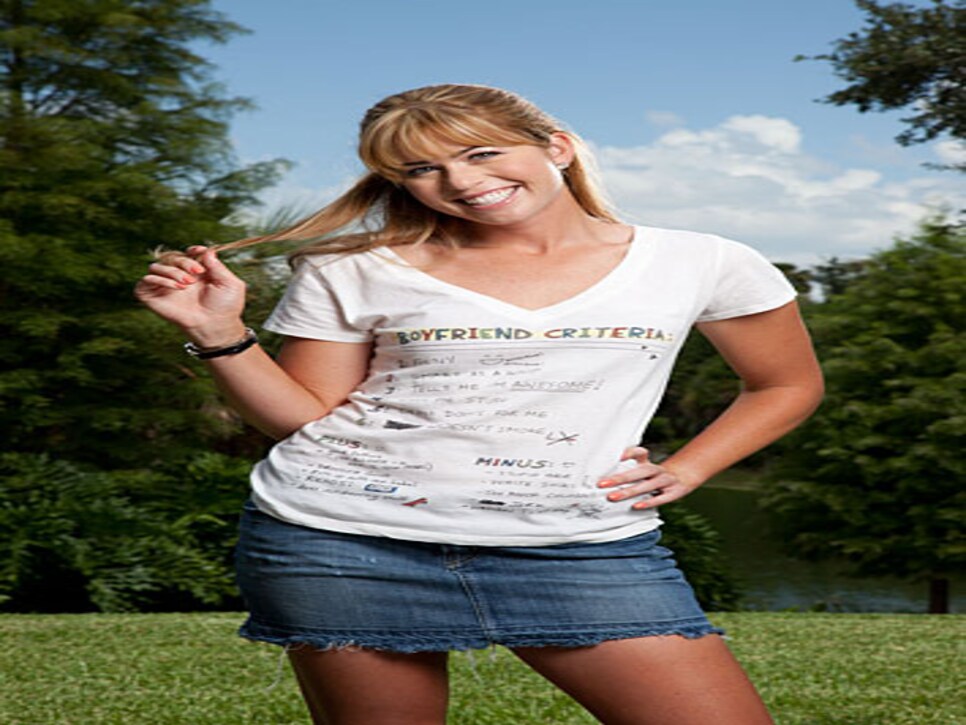 Paula Creamer posed for Golf Digest's 2010 December issue.
Rachel Ray's got nothing on Paula.
Baked goods are a regular item in Creamer's kitchen.
But of course: pink ping-pong balls for Paula.
Finding a balance between work and fun is a goal for Creamer.
2005 Evian MastersIn her rookie season Creamer earned $1,531,780.00 with two wins and 11 top-10 finishes.
2007 SBS OpenIn 2007 Creamer won the first event of the year and had 13 top-10 finishes.
2008 Fields OpenCreamer started off her 2008 season with an early win at the Ko Olina Golf Club in Kapolei, Hawaii.
2008 Samsung World ChampionshipOne of four wins during the 2008 season: Creamer takes the championship at Half Moon Bay Golf Links.
2009 Ricoh Women's British Open ChampionshipCreamer comes up just short in another major championship during a frustrating season in which she didn't record a victory.
2010 U.S. Women's Open ChampionshipCreamer finally gets over the hump, winning her first major title at Oakmont.
Ready for take-off: Creamer got a new perspective on Oakmont from a
flight in an F-16
with U.S. Air Force Thunderbirds.