Web-extra photos
Exclusive outtakes from Golf Digest's photo session with Italy's Matteo Manassero and career highlights of the teen phenom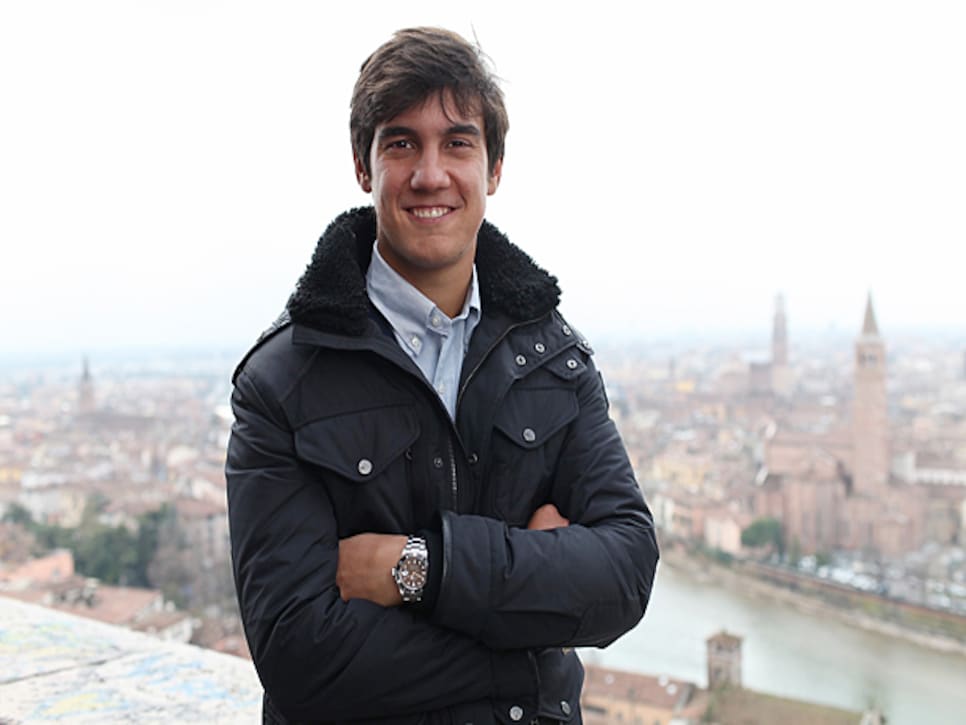 Manassero poses for Golf Digest on his home turf, Verona, Italy.
There is no denying that Manassero has reached great heights at an early age.
Even as a young boy Mannassero had the ability to observe and focus.
Many have remarked on Manassero's friendly and self-possessed demeanor.
Manessaro's height is listed at 5 feet 11 inches.
At this point Manassero is happy with the path he has chosen.
Manassero enjoys travel and the routine of a golfer's life.
At the age of 16 Matteo Manassero beat Sam Hustby to become the youngest winner of the The Amateur Championship.
A month later Tom Watson and Manassero were paired at the 2009 British Open.
At the 2010 Masters Manassero earns the Silver Cup for Low Amateur.
Matteo Manassero becomes the youngest player to win on the European Tour at the Castello Masters Costa Azahar in October, 2010.
Charl Schwartzel congratulates Manassero on his win in the second round of the Accenture Match Play Championship, February, 2011.
In April 2011, Manassero holds off Rory McIlroy and others to win the Malaysian Open. He becomes the first player in European Tour history to have two victories before his 18th birthday.