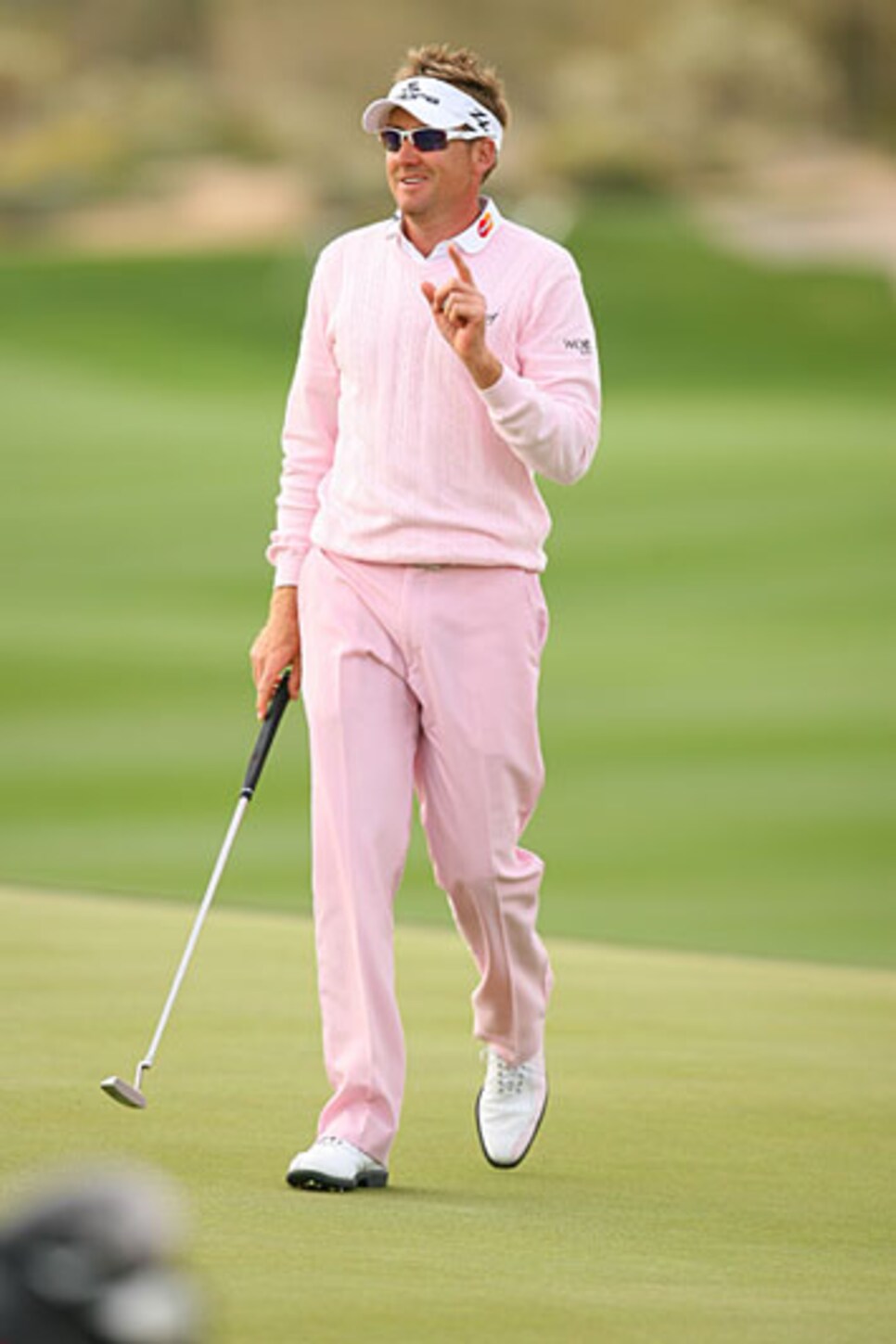 Photo By: Charles Laberge
Photo By: Jamie Squire/Getty Images
Photo By: David Cannon/Getty Images
Photo By: Ross Kinnaird/Getty Images
Photo By: Stephen Szurlej
Photo By: Richard Heathcote/Getty Images
Photo By: Stephen Szurlej
2010 WGC-Accenture Match PlayPink takes the cake as Ian Poulter wins the Match Play Championships.
Photo By: Charles Laberge
2010 Masters: Second RoundPoulter shot the low score of the day: a 68 on Friday at Augusta.
Photo By: Dom Furore
2010 Masters: Par 3 ContestPlaid Dad: Luke James and Aimee-Leigh caddy for their father.
Photo By: Jamie Squire/Getty Images
2010 Tavistock CupBling favored by Poulter who sported a sparkling belt buckle during the first day's play.
Photo By: David Cannon/Getty Images
2010 Abu Dhabi Golf ChampionshipSignature plaid for the Englishman.
Photo By: Ross Kinnaird/Getty Images
2010 WGC-CA ChampionshipPlaid nation: Ian Poulter's fans line the fairway during round two.
Photo By: Stephen Szurlej
2009 Players Championship: Final RoundRunner-up Poulter gives the 'thumbs up' to young fans who painted his initials on their bodies.
Photo By: Richard Heathcote/Getty Images
2008 British Open: Final RoundRunner-up at Royal Birkdale.
Photo By: Darren Carroll
2004 British Open: First RoundAt Royal Troon Poulter wore Union Jack.
Photo By: Stephen Szurlej
2004 PGA Championship: First RoundA nod to Uncle Sam: Poulter wears the red, white and blue.
Photo By: J.D. Cuban