FedEx Cup: Top Contenders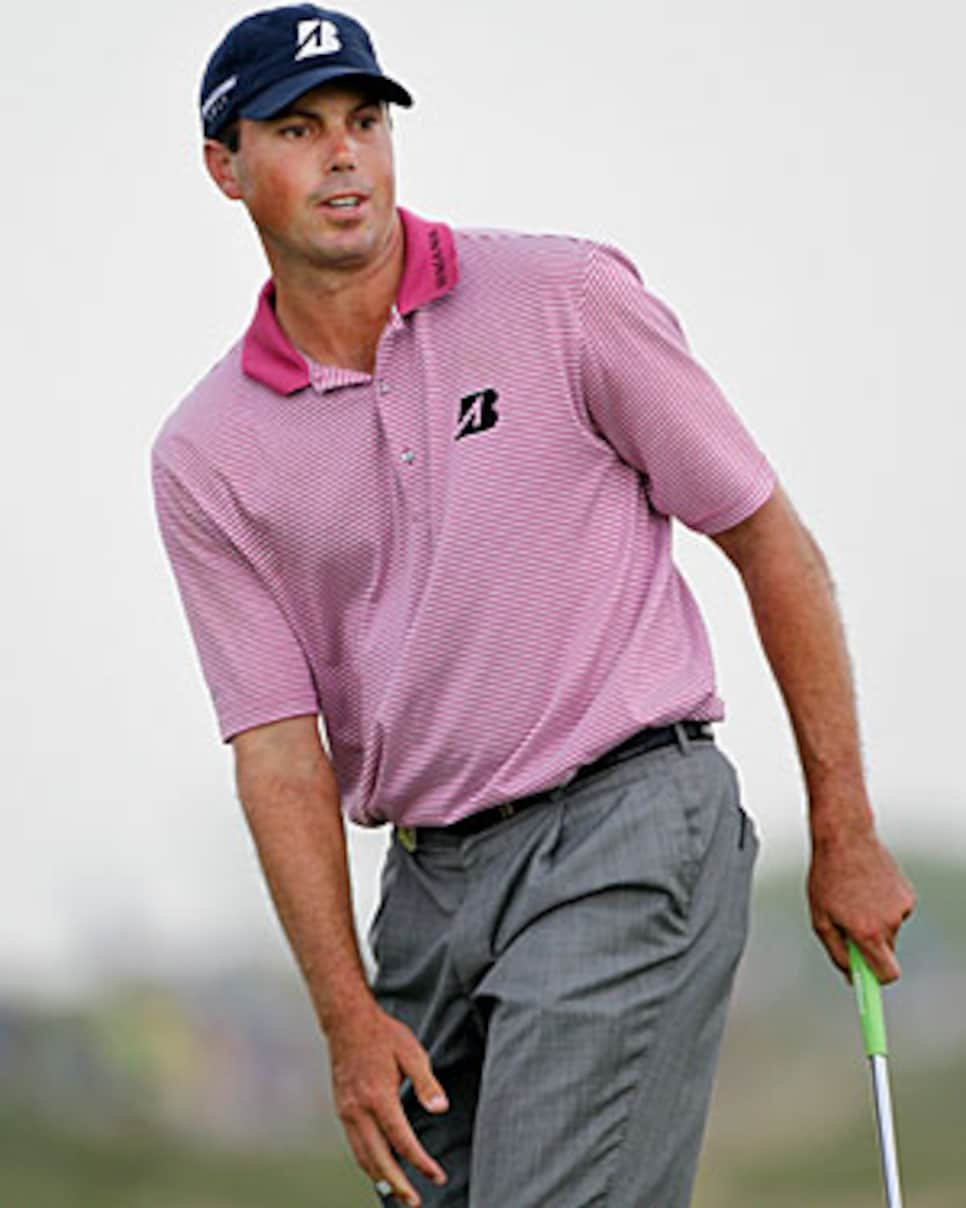 Photo By: Jamie Squire/Getty Images
Photo By: Jamie Squire/Getty Images
Photo By: Mike Ehrmann/Getty Images
Photo By: Chris Graythen/Getty Images
Photo By: Chris McGrath/Getty Images
Photo By: Michael Cohen/Getty Images
Photo By: Stephen Dunn/Getty Images
Photo By: Sam Greenwood/Getty Images
Photo By: Stuart Franklin/Getty Images
Photo By: Sam Greenwood/Getty Images
Matt Kuchar4,935 pointsMatt KucharKuchar has been the most consistent player on the PGA Tour all season. His win three weeks ago at the Barclays, the first leg of the FedEx Cup playoffs, made him the man to beat in the post-season and a candidate for PGA Tour Player of the Year. While he's never played in this event, the 32-year-old lives in Atlanta now and has positive vibes from his days playing at Georgia Tech.
Photo By: Jamie Squire/Getty Images
Dustin Johnson4,299 pointsDustin JohnsonUnfortunately, the long-hitting, 26-year-old has made more of a name for himself in 2010 for his heartbreaking finishes at both the U.S. Open and the PGA Championship than for his triumphs. However, those close calls, along with two wins, most recently at the BMW Championship, show that he is on the brink of becoming a superstar. To win this week, he'll need to improve a lot from his 29th place finish (out of 30) in his debut at this event last year.
Photo By: Jamie Squire/Getty Images
Charley Hoffman3,449 pointsCharley HoffmanHoffman is the most surprising name in the top five, thanks to his thrilling, come-from-behind win at the Deutsche Bank Championship, the second playoff event. His final-round 62 there served notice, but he remains the wildcard in this bunch since, as a Tour Championship rookie, Hoffman has never competed at East Lake. Incredibly, he earned his spot in this field despite not playing in a major championship this season.
Photo By: Mike Ehrmann/Getty Images
Steve Stricker3,372 pointsSteve StrickerKnown as "Mr. September" for his brief, but impressive career in the FedEx Cup playoffs, Stricker once again finds himself in the running. Last year, he nearly caught Tiger Woods for post-season bragging rights at this tournament before a couple of late bogeys. With two wins in 2010 despite missing some time due to a bad shoulder, Stricker is also in the mix for player of the year honors.
Photo By: Chris Graythen/Getty Images
Paul Casey3,015 pointsPaul CaseyWhile the Englishman was disappointed to not be named to the European Ryder Cup team by Captain Colin Montgomerie, he certainly hasn't let it affect his play. On the bubble before the BMW Championship, Casey finished runner-up to Dustin Johnson at Cog Hill to vault up the rankings and qualify for his first Tour Championship.
Photo By: Chris McGrath/Getty Images
Jason Day2,633 pointsJason DayThe young Australian could have solidified a spot in the top five if not for a costly late bogey that kept him from a solo second at the Deutsche Bank Championship, followed by a disappointing T-54 at Cog Hill. Still, it's been a breakout year for the 22-year-old, who picked up his first PGA Tour victory at the Byron Nelson in May and finished T-10 at the PGA Championship.
Photo By: Michael Cohen/Getty Images
Luke Donald2,597 pointsLuke DonaldDonald had a chance to secure a spot in the top five heading into the final tournament before a final-round 77 at Cog Hill dropped him to T-37. The Englishman is still looking for his first PGA Tour win since the 2006 Honda Classic, but he's been knocking on the door with four top-three finishes in 2010, including a runner-up at the Deutsche Bank Championship.
Photo By: Stephen Dunn/Getty Images
Ernie Els2,343 pointsErnie ElsThe Big Easy entered the playoffs as the man to beat after earning the most points during the regular season. However, he has struggled since his close call in the U.S. Open at Pebble Beach. The playoffs have been disappointing thus far, but he does seem to be trending in the right direction, coming off a T-13 at the BMW Championship. A win at East Lake, in addition to the two victories he had early in the season at Doral and Bay Hill, would almost certainly net him both the FedEx Cup trophy and PGA Tour Player of the Year.
Photo By: Sam Greenwood/Getty Images
Phil Mickelson2,249 pointsPhil MickelsonIt's been a year filled of mainly unimpressive performances for Lefty other than his brilliant win at the Masters. Mickelson is coming off a T-8 at Cog Hill, however, and he is the defending champion, as well as the winner of this tournament in 2000. Last year, Mickelson's three-shot win over Tiger Woods wasn't enough to catch him in the overall points race. If he's able to repeat, however, he could win that elusive FedEx Cup trophy as well as take over the top spot in the world ranking from Woods for the first time in his career.
Photo By: Stuart Franklin/Getty Images
Jim Furyk2,121 pointsJim FurykAfter a terrific regular season that included two PGA Tour titles, Furyk entered the playoffs in third place in the FedEx Cup points standings. When he overslept to miss his pro-am tee time at the Barclays, though, he was disqualified from the first post-season event, which put him behind the eight ball in his quest to capture his first FedEx Cup trophy. He needs a win and a lot of help, but stranger things have happened. Like a highly-ranked player being disqualified from a playoff event for oversleeping...
Photo By: Sam Greenwood/Getty Images