Golf Equipment
What's In My Bag: Bernhard Langer
Age: 53 | Resides: Boca Raton, Fla. | Story: Has 13 wins (including two majors) on the Champions Tour since turning 50 in 2007.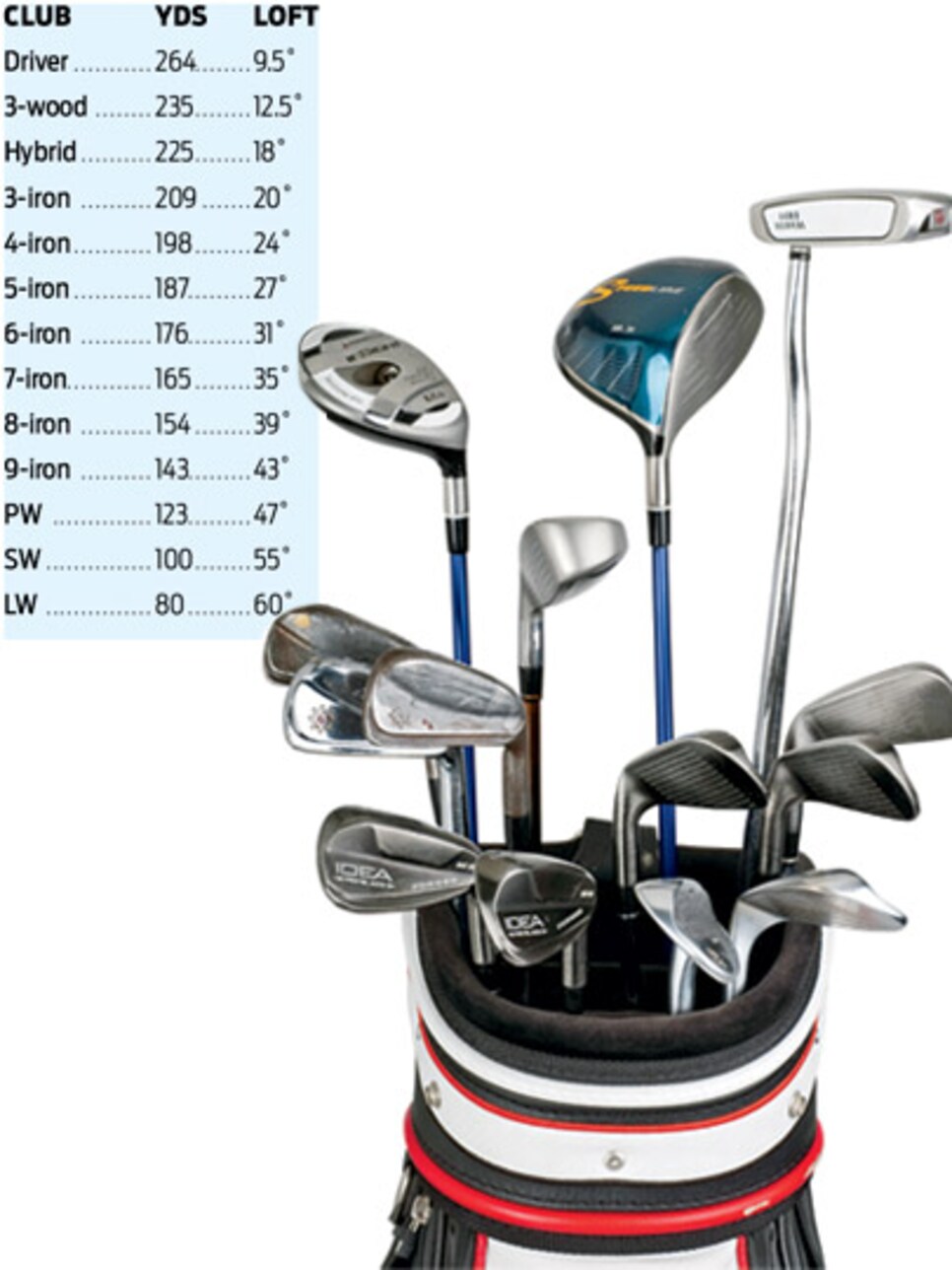 CHAMPIONS CHAMPI didn't foresee this kind of success, but I was hoping I could be one of the leading players out here. I just think my swing has actually gotten a little better over the years, and my putting has been fairly stable.INSTANT LESSONSI keep a notebook in my bag with ideas from Willi Hofmann, my coach for the past 30 years. When things go bad, I'll look at what we worked on six months or a year ago and practice with those ideas in mind.
PERSISTENCEThere were times I didn't know if I'd overcome the yips. It's not much fun, and if it goes on too long, you're not going to keep your tour card. What kept me going was the knowledge that I'm a pretty decent ball-striker, and if I get this putting thing under control somewhat, I can be a competitor on any tour. Obviously, my personality is to confront things and find a solution.
OF INTERESTMother Teresa is the person I most admire. We need more people like her. I also wanted to meet Ben Hogan. I would ask him about the golf swing, why he did certain things and not other things.
OLD RELIABLEI still play the 2007 version of the Titleist Pro V1. I've played well with it, and I like what it does, and Titleist still makes it for me. I mark it with a black dot and a line around the middle.
SOLVING THE LEFTSI turn my grips (Golf Pride V-55) to the left about 4 degrees to help open the clubface on the backswing. I got the idea on the range at Pebble Beach in the 1980s.
YARDAGES ARE MY BUSINESSI've always been pretty good about figuring out golf courses. In the early days, I actually carried a yardage wheel to do my measurements. I don't have to do that anymore because we use lasers. But as you can see, I still pay attention to the angles into the greens.
DRIVERI use a slightly heavier shaft in my original Adams Speedline (9.5 degrees, Graphite Design Purple Ice, 85 grams, X-flex).
FAIRWAY WOODAdams Insight 3-wood (12.5 degrees, Graphite Design Purple Ice, 95 grams, X-flex shaft).
WEDGESI play Titleist Vokey Design Spin Milled C-C wedges, 56 (bent to 55) and 60 degrees.
HYBRIDMy Adams Idea Pro (18 degrees) has an 88-gram RT Technologies Midas shaft.
IRONSMy mixed set includes old Ben Hogan Apex long irons (3- through 5-iron), and the Adams Idea Pro Black MB in the 6-iron through pitching wedge. I use some old Apex shafts in them. I don't even know how old they are.
PUTTERI've had this Odyssey White Hot 2-Ball long putter ever since it came out, nearly a decade ago. The shaft is 45 inches.