Golf Equipment
What's In My Bag: Ben Crane
Age: 34 | Resides: Westlake, TexasStory: His victory at the 2010 Farmers Insurance Open ended four seasons without a win.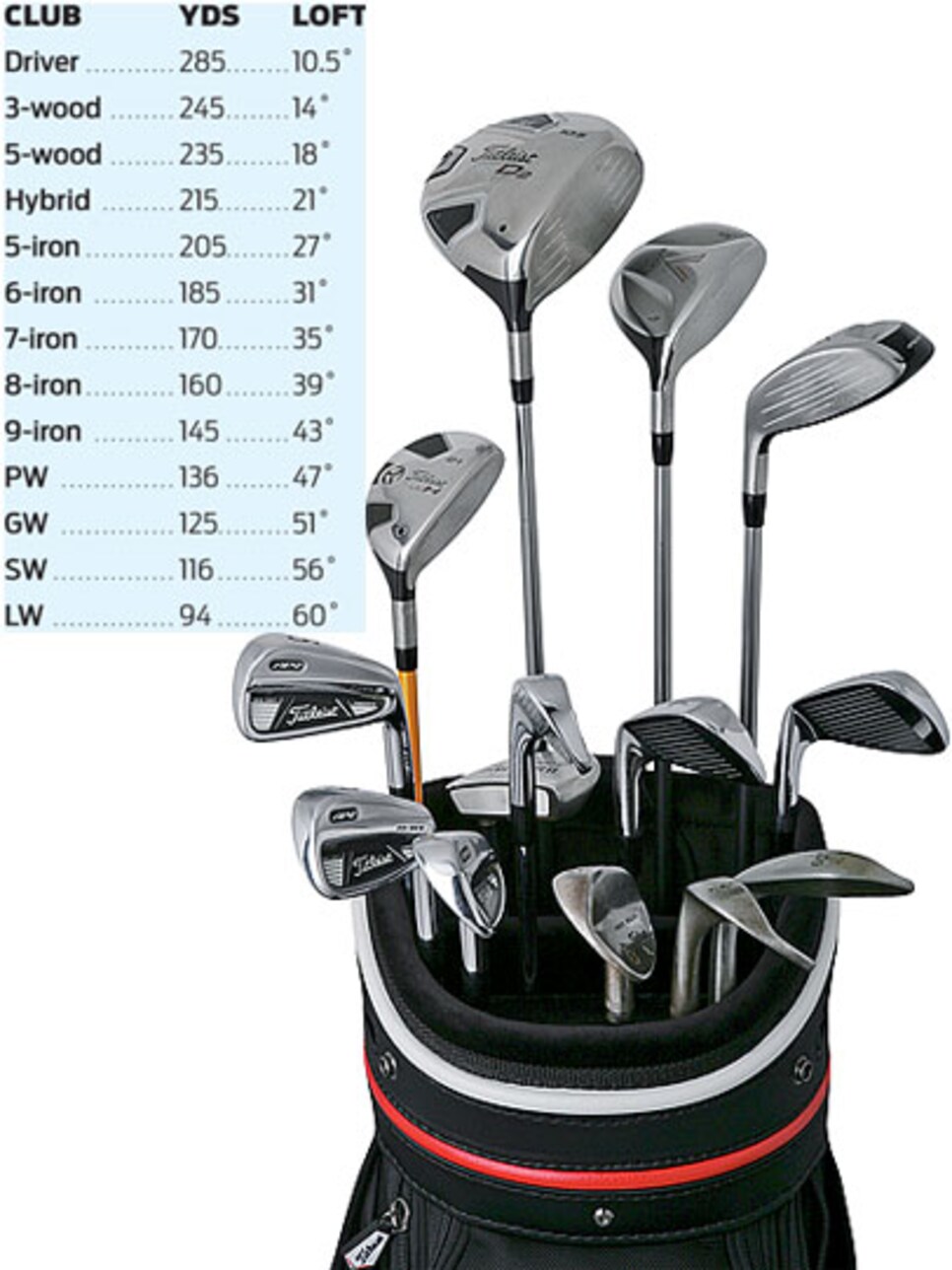 PLUGGING AWAY
This year was different because I didn't set goals. My only thought has been to execute each shot with the same attention, day in and day out. At San Diego, I didn't even know I'd won until Ryuji Imada congratulated me, because I'd made it a point not to look at the leader board during the round. A lot of guys feel pressure to follow a win by playing well, but not me. I'll just keep walking the middle road.ON PUTTINGI work constantly on starting the ball on my intended line. I know that sounds simple, but it's a fundamental that takes a lot of maintenance. Once I feel out the read, I pick the highest spot of break and then start the ball at it.IF NOT ON TOUR ...I'd be a teacher. I love kids, and I'd probably help out with junior golf, too. My wife, Heather, and I would also be more active in our church.FAVORITE COURSEThe one I'm playing this week.
game-changers
If the weather is hot and sticky, I'll put on a fresh pair of socks at the turn. Having an extra pair handy doesn't take up much space in the bag, and it's the simplest way to lift your attitude.
Giveaways
I mark my Titleist Pro V1x with a black cross. I carry a lot so I can give a ball to a kid every other hole. When I was young, Curtis Strange tossed a ball to me at an event and it made my day.
Staying hydrated
To prevent dehydration, I'll take about nine of these Back Nine Lytes (electrolyte) pills during a round. I'd hate to think a poor finish was due to something so avoidable.
buying in bulk
These tees from the Madison Club in La Quinta, Calif., are perfect. They're just long enough: I like the top, and the sharp tip helps them go in the ground smoothly. I buy about 1,000 each year.
keeping faith
My friends made up this devotional for me. Each scripture has a reflection and two questions my caddie and I answer. It gives us our greatest sense of direction.
driver
I swing a 10.5-degree Titleist 909 D2 with a Mitsubishi Diamana 73-gram shaft, X-flex.
FAIRWAY WOODS
My TaylorMade V Steel 3- and 5-woods (14 and 18 degrees) have 83-gram X-flex Mitsubishi Diamana shafts.
HYBRID
I carry a 21-degree Titleist 909H that has a UST Mamiya Proforce AxivCore 100-gram shaft, X-flex.
wedges
My three Titleist Vokey Design Spin Milled C-C wedges are 51, 56 and 60 degrees.
IRONS
My Titleist AP2 710s, 5-iron through pitching wedge, are shafted with True Temper Dynamic Gold S400.
PUTTER
I've had this Odyssey White Hot #5 since right after college, more than 11 years. The sweet spot on the face is almost worn out.