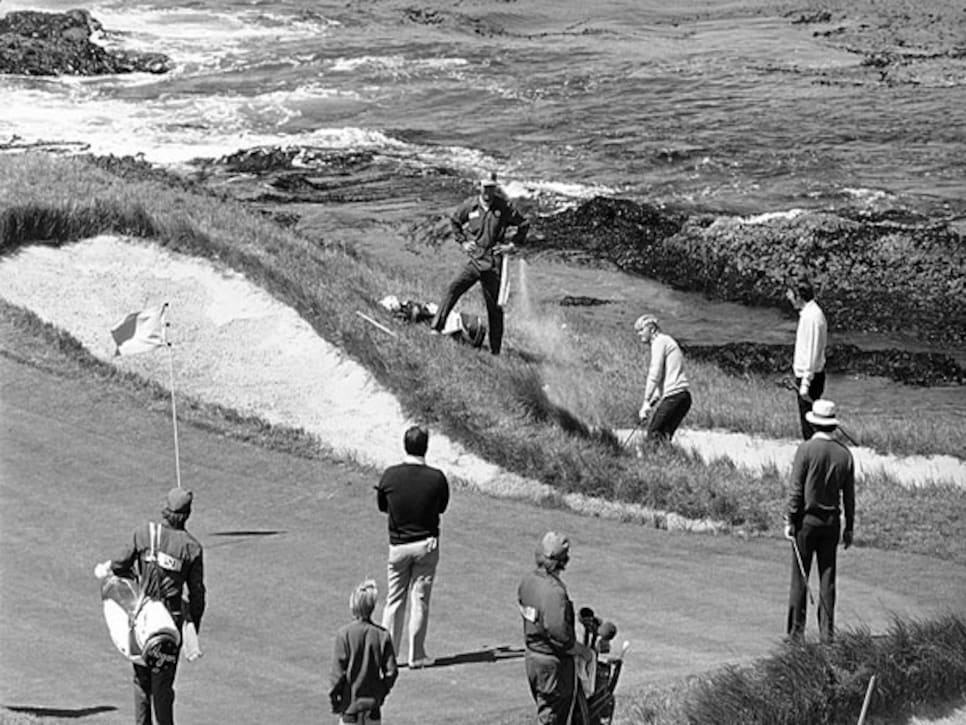 Practice RoundJack Nicklaus blasts out of one trap, over another, and onto the seventh green.
First RoundNicklaus and his gallery follow the flight of the ball after he hit it from the rough towards the first green.
Second RoundJulius Boros watches Nicklaus' four-foot putt slip past the cup on the second green.
Third RoundNicklaus putts for par on the first hole.
Final RoundNicklaus waves a bird out of the way as he walks down the sixth fairway.
Final RoundNicklaus lofts a soft pitch out of the rough to the 14th green on his way to a three-stroke victory.
Final RoundNicklaus lashes an iron off the 17th tee.
Post TournamentDefending champ Lee Trevino congratulates Nicklaus on his victory.
Post TournamentOn a major roll: Jack Nicklaus won the U.S. Open and the Masters in 1972.