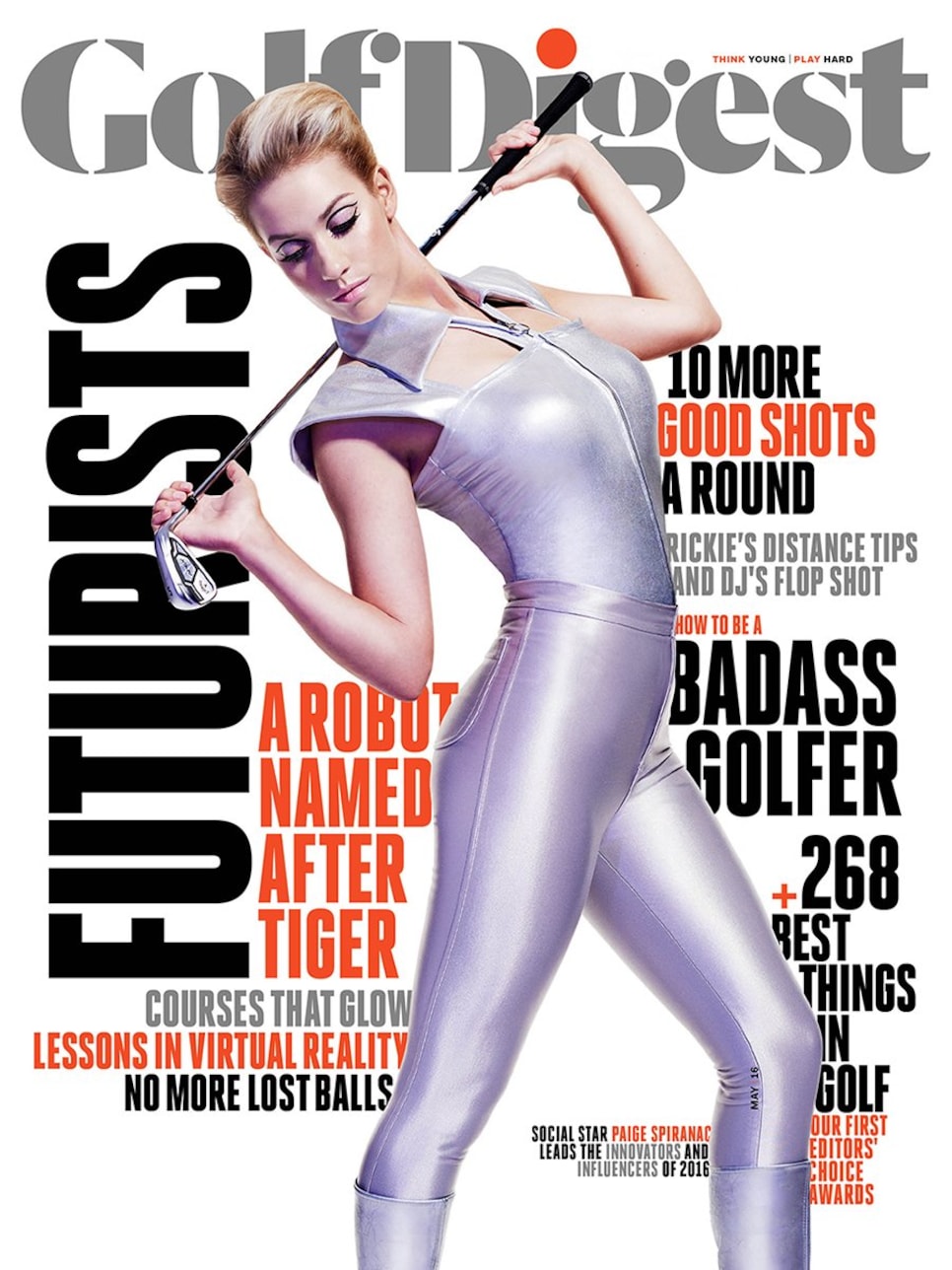 Since launching her Instagram account a year ago, Spiranac has gained 669,000 followers.
Photo By: Peter Yang
As David Owen writes about Spiranac, "All by herself, she has made golf seem at least slightly interesting to a significant number of people who never used to think about it at all."
Photo By: Peter Yang
Spiranac demonstrates a number of potential trends in our "Futurists" issue. One day, for instance, we might play golf at night on bioluminescent turf.
Photo By: Peter Yang
Golf Digest previously featured Spiranac in the October 2015 issue.
Photo By: Tony Kelly
Is it weird that I actually love Mondays? But Happy Monday to everyone who hates them. You can get through it!
@_paige.renee
My face after sprints looks very similar to my face after I 3 putt haha
@_paige.renee
I can't think of a clever caption. So here's a random fact about me, I'm really scared of squirrels.
@_paige.renee
Found the most amazing trail to run! Anyone who knows me well knows I run a little funny so I have to stretch my calves out extra long after
@_paige.renee
It's not summer without some time playing in the sand
@_paige.renee
Today is the end of my college golf career. I could not have asked for a better team and coaches. I love you all so much and will miss the conversations we have during practice rounds the most #aztecs #senioryear #byeee
@_paige.renee
Can't believe I only have a couple months left of being a college golfer. #senioryear #aztecforlife
@_paige.renee
Tomorrow on #CallawayLive, @_paige.renee shows you how to escape tough lies & we have a major announcement with her that you do NOT want to miss. Hit the link in our bio to set a calendar reminder now! #GoProGolf
@Callawaygolf
Nice little Friday filming with@_paige.renee and Great Big Bertha for Monday's episode of #CallawayLive. Find more behind-the-scenes on Snapchat: callawaysnaps. #GBB
@Callawaygolf
Everyone kept saying I needed to get furniture so I did. I got a bounce house. Not an April fools joke ... I really did buy this and it's in my place. Just spicing up the selfies
@_paige.renee