Golf Equipment
Driver or driving iron? How to choose the right club off the tee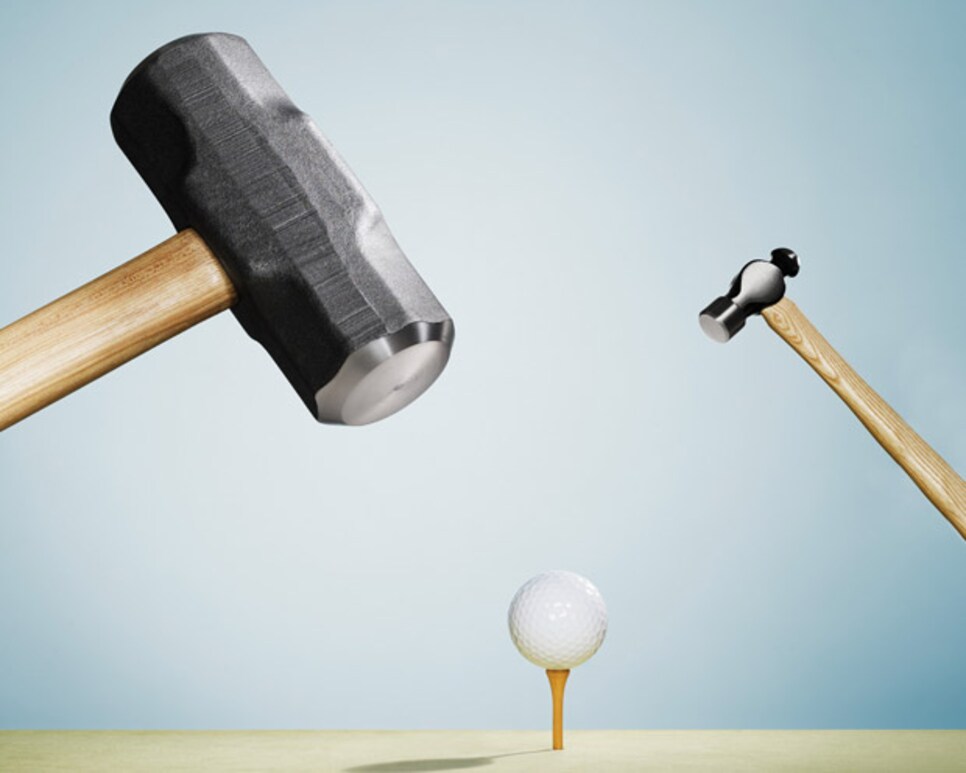 Driver or driving iron? How to choose the right club off the tee
ADAMS
Super DHy$200The hollow-iron design (lofts: 18, 21, 24, 27 degrees) has a wide sole with a slot for more flexibility in the face. It's designed to be easier than a long iron yet still workable. The face has a bulge to control excessive shot curvature on toe and heel hits.
MIZUNO
MP-H4$140The 2-iron (18 degrees) in this full set can be purchased separately and has a forged, high-strength steel face designed to flex near the USGA's springlike-effect limit. The face is framed by a hollow body with internal weighting for a low center of gravity.
TITLEIST
712U$210Available in 2-, 3- and 4-iron lofts, the clubhead uses a forged 455 high-strength steel face insert (for higher ball speeds) and a hollow body made from 1025 carbon steel. A wide, cambered sole is designed to improve turf interaction.
CALLAWAY
FT Optiforce$400The lightweight and aerodynamic design comes with a 43-gram, 46-inch shaft on either a 440-cubic-centimeter head that adjusts between 8.5 and 11.5 degrees, or a 460cc version that adjusts between 9.5 and 12.5 degrees.
TAYLORMADE
R1 Black$400The R1 Black has the same 168 settings (12-way adjustable hosel, two movable weights, seven-way soleplate) as the original R1, but this one comes in all-black to appeal to golfers who passed on the original R1's white graphics.