Music's Top Golfers
Exclusive images from Golf Digest's October 2014 photo sessions with musicians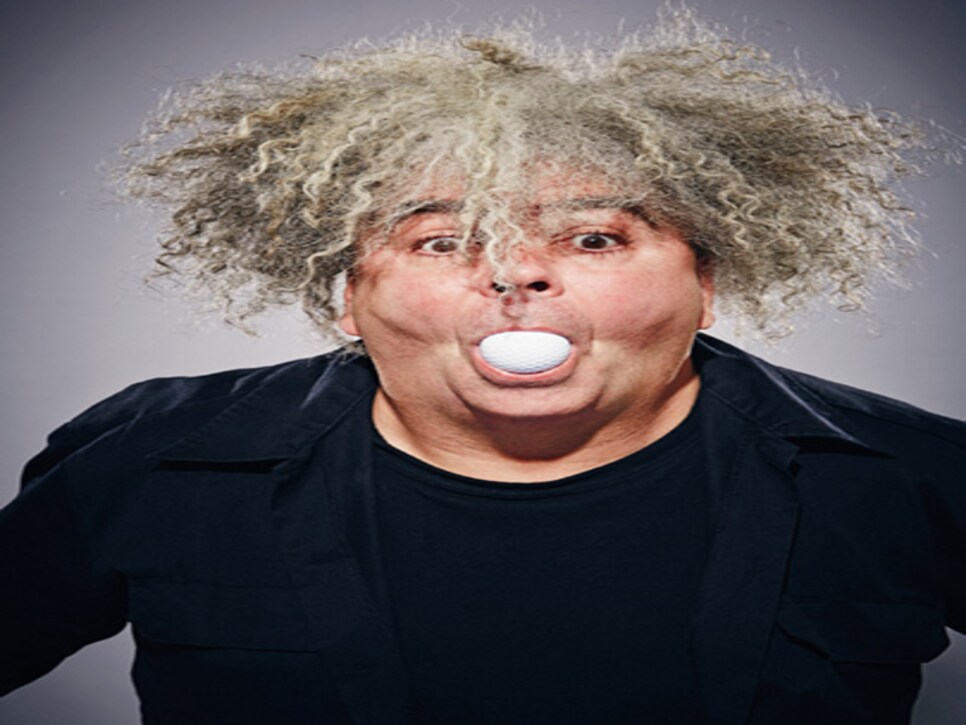 BUZZ (KING BUZZO) OSBORNE
Guitarist / Frontman / MelvinsHandicap: 13.6Introduced to the game "six or seven years ago," Osborne, now a 13.6-handicapper, plays "obsessively," he says. "I chart fairways hit, greens hit, chips, putts—just about everything.
BUZZ (KING BUZZO) OSBORNE
I'm not a long-ball hitter, but as long as it's playable, I'm happy. I don't have the false idea I'll ever be a great golfer," he says, "but I'm not going to let that ruin it for me."
BUZZ (KING BUZZO) OSBORNE
Nor does he worry about how his game is judged by others. "I look stupid when I'm working, so I don't worry about that on the golf course." What does trouble him? "Bad etiquette and slow play."
M. SHADOWS (MATT SANDERS)
Vocalist / Songwriter / Avenged SevenfoldHandicap: 12.1When their manager talked rocker members of California-based Avenged Sevenfold into hitting balls at a golf-resort concert venue in 2007, lead singer M. Shadows jumped at the chance, thinking it would be easy. What has kept him coming back to the game is how hard it turned out to be.
M. SHADOWS (MATT SANDERS)
As with music, excelling is what he's about, and he has the hours logged with golf-pro buddy Scott Osterhout to prove it. Shadows (real name: Matt Sanders), 33, who often invites Osterhout to travel with him, says golf is factored into tour planning.
KELLEY JAMES
Guitarist / Singer / SongwriterHandicap: 20You're looking at the only musician among our top 100 with proven success luring PGA Tour players, other famous athletes and even an occasional A-list actor on stage for some good-natured roasting through one of his written-on-the-spot freestyle songs.
KELLEY JAMES
In the past few years, James has befriended a dozen or so PGA Tour players, including Rickie Fowler, Charley Hoffman, Ricky Barnes and Colt Knost, and the golf connections have led to him doing more live concerts connected to tour events than any artist today.
KELLEY JAMES
An avid sports fan, James has gone from a guy who loved watching golf to a golfer who plays as often as he can.
KELLEY JAMES
"Playing golf and trying to get better has definitely become one of my great passions," says James, whose other outdoor love is surfing.
LAJON WITHERSPOON
Vocalist / SevendustHandicap: 15Sevendust frontman loves golf's traditions, "A soul singer—and soulful personality—turned vocalist for popular metal band Sevendust, Lajon Witherspoon likes to talk about positive energy. Every golf course, like every performance venue, has a different vibe, he says.
LAJON WITHERSPOON
He was thrilled to be photographed at the Nicklaus Golf Club at LionsGate because "it was cool to see the pros who were there for the Midwest Classic," a Web.com Tour stop.