Cover Story
Photos: Michelle Wie Cover Shoot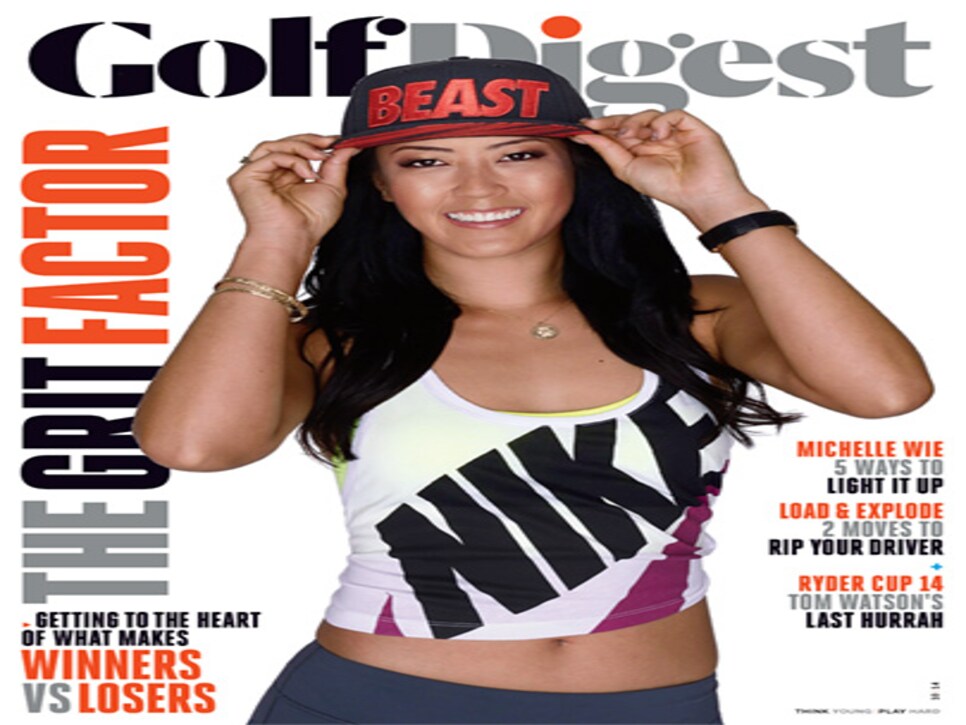 Wie is the first LPGA player to appear on the cover of Golf Digest since Lorena Ochoa in August 2008.
Wie has two wins in 2014, including her first major title, the U.S. Women's Open.
Once considered a can't-miss prospect, Wie is two years removed from finishing a career-low 64th on the LPGA money list. "I'm still trying to come to grips with the long road it took to get here," she said.
"A lot has changed about my game and my attitude toward golf."
"What I've learned from my turnaround can be summed up in a quote from Winston Churchill: 'A pessimist sees the difficulty in every opportunity; an optimist sees the opportunity in every difficulty.'"