Golf Equipment
What's In My Bag: Graham DeLaet
Age: 31 | Resides: Boise, Idaho | __Story:__Had nine top 10s on the PGA Tour last year and made the International squad for the 2013 Presidents Cup, going 3-1-1.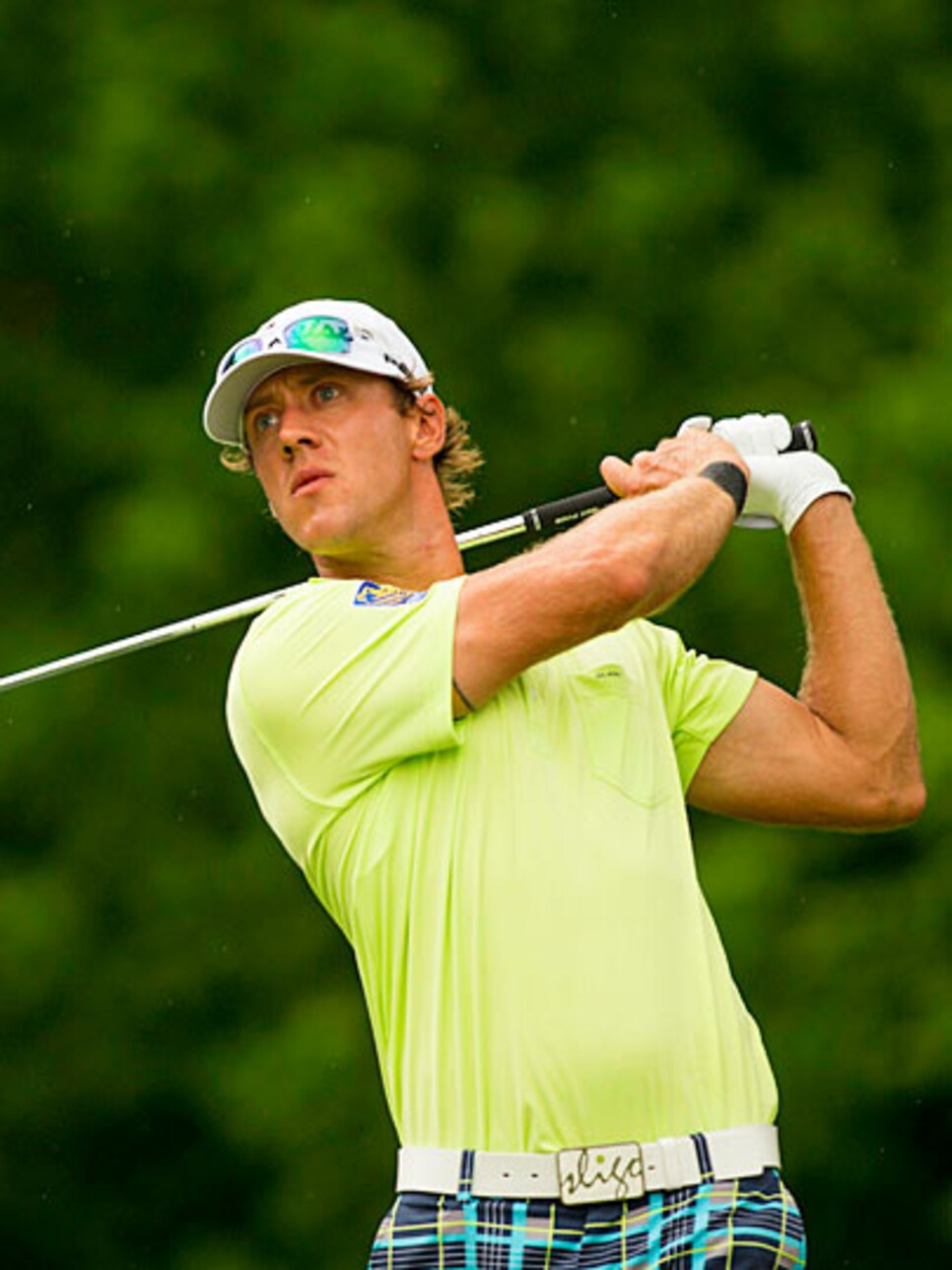 Photo By: Courtesy of Boise State Athletics
Photo By: Courtesy of Graham Delaet
WIZARD WITH THE WEDGEStanding on the first tee on Sunday at Muirfield Village and having Jack Nicklaus greet me before my singles match is one of many moments I'll never forget from that week. It might not have looked like I was nervous, but I was. How did I conquer my nerves? It's a cliché, but I trusted my process. As pros, we practice shot after shot on the range. But until you execute under pressure it's tough making the next step. I've put in countless hours of wedge work over the past two years with former tour pro Gabriel Hjertstedt. That allowed me to hole out twice on the 18th for the International side. Nerves and all.
Photo By: Darren Carroll
HOMEGROWN SWINGI don't like watching video of my swing. I don't like to see it, I would rather feel it. In my swing, I just react more than anything. All I'm focused on is delivering the clubhead into impact at the right position.
DRIVERI love the way Titleist's drivers look at address. And the consistency from one year's model to the next makes it easy to transition. I put this Titleist 913 D3 (7.5 degrees, UST Mamiya Proforce VTS X-flex, 45 inches) in play in Hawaii last year.
FAIRWAY WOODThis Titleist 913F fairway wood (13.5 degrees, Aldila Tour Blue 85 X-flex, 43 inches) is a low-spin version I changed to at the BMW Championship last September. My ball flight really improved after I made the switch.
IRONSI like a little forgiveness in my long irons. My split set goes Titleist CB 714s (2-iron through 5-iron, True Temper Dynamic Gold X100 Sensicore shafts) and then MB 714s for my 6-iron through pitching wedge. I started using these irons right before the FedEx Cup playoffs and had back-to-back top-three finishes.
WEDGESI used these Titleist Vokey SM4 wedges (54 and 59 degrees) for most of 2013. The week before the Presidents Cup I switched to a TVD-K lob wedge -- and holed out twice with it on Sunday! Titleist made a duplicate of it, so I can keep the original one forever.
PUTTERI subbed out my old putter for this plain Scotty Cameron by Titleist Newport model (35 inches) at Torrey Pines last year. You won't see any alignment lines on it. I had gotten too focused on lining up correctly, I lost some feel in my stroke. I putt best when I just rely on my eyes and hit it.
QUARTER-BACK KEEPBeing a proud Canadian, I tried using a loonie to mark my ball at a PGA Tour event early in my career. But I shot three over so I switched from the Canadian dollar to an American quarter. It's worked fine for me since.
PARTING THE RED 'C'I'm a die-hard Calgary Flames fan -- but it can be tough to follow the team here in the U.S. So I have the NHL app that lets me watch them play, from anywhere. Each time I flip through my yardage book, I see their logo, too.
BIG BUCKS BRONCOGetting that first PGA Tour win is my ultimate goal. And I've gotten close a few times recently. If you look at my career at Boise State, it took me a couple events of being in contention until I won 10 times. I'm hoping to follow the same pattern again!
Photo By: Courtesy of Boise State Athletics
SALUTING THE FLAGMy caddie, Jules Trudeau, marks my Titleist Pro V1x's for me. I picked up a stencil called Tin Cup at a golf shop in Scottsdale. We started doing the full Canadian flag but the ink sprayed all over the ball.
BEYOND MY WILDESTEven though I had dreams of making the NHL, I eventually chose golf. But I use similar moves from hockey in my swing. This is me skating as a kid. I played all the way through minors until I was 18 years old.
Photo By: Courtesy of Graham Delaet