Golf's 10 Biggest Questions for 2017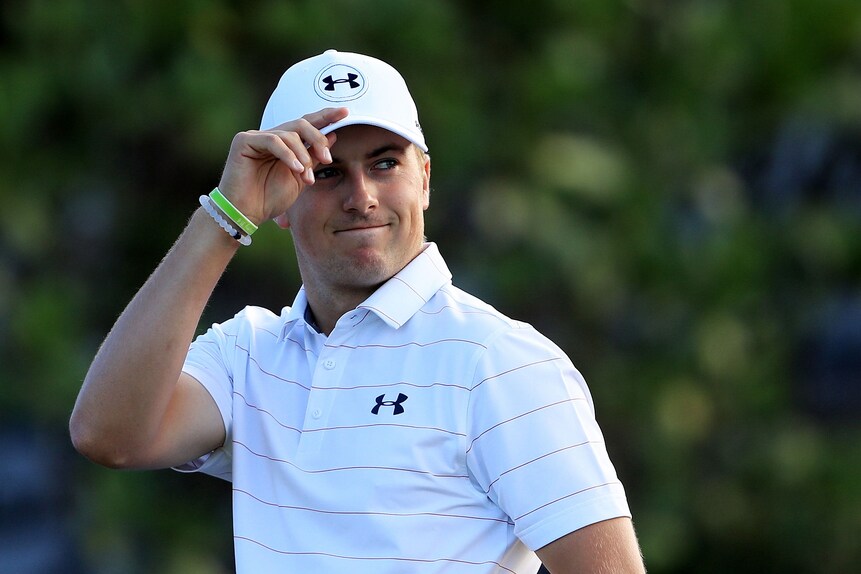 Getty Images
Who will be the year's best player?
Jason Day has been No. 1 since winning the WGC-Dell Match Play in March, but his only highlight from the second half of 2016 was a spectacular closing eagle while finishing second at the PGA, and his propensity for nagging injuries does not bode well for staying at the top. Dustin Johnson, coming off his first major and all the Player of the Year awards, wants to get to No. 1 for the first time, and he should if he continues his new-found determination to keep the pedal to the metal. Rory McIlroy carries the most momentum into 2017, having won the FedEx Cup and demonstrating some much-needed improvement on the greens under the direction of putting coach Phil Kenyon. He'll be calling on those gains at the Masters, where he'll look to complete the career Grand Slam. Jordan Spieth might be the most motivated big name, eager to get past the scars of the Masters and return to No. 1, and his T-3 at the SBS Tournament of Champions was a good start. Two dark horses are Henrik Stenson, playing the best golf of his life after 40, and Hideki Matsuyama, who in his past six tournaments has four wins and two seconds after his runner-up showing at Kapalua.
Photo By: Getty Images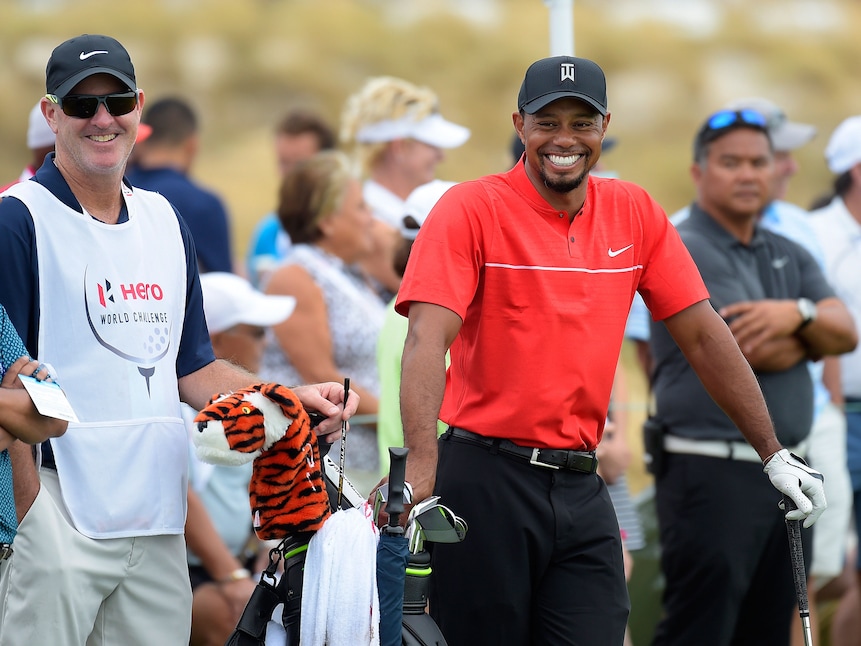 Stan Badz/PGA TOUR
How will Tiger do?
Woods seems to have a new outlook and brighter attitude. He's committing early, and playing more often. His newsletter is long, and he has a book coming out. His performance at last month's Hero World Challenge was a triumph over low expectations, and Paul McGinley was right to call the reaction over the top. Who knows how Woods will play once he finally rejoins the rank and file, but if he's sound of mind and body, here's a sage view from legendary instructor John Jacobs in 2011: "When Tiger's mind was clear, he was probably as good as Jack, but I wouldn't say better. Jack was not as well-equipped in his short game, so he had to be better internally, and that's where Tiger is being tested now. Tiger hits more bad shots than Jack did, but he has saved them with his putter and short game. Going forward, he should be focused on hitting fewer bad shots and needing his putter less."
Photo By: Stan Badz/PGA TOUR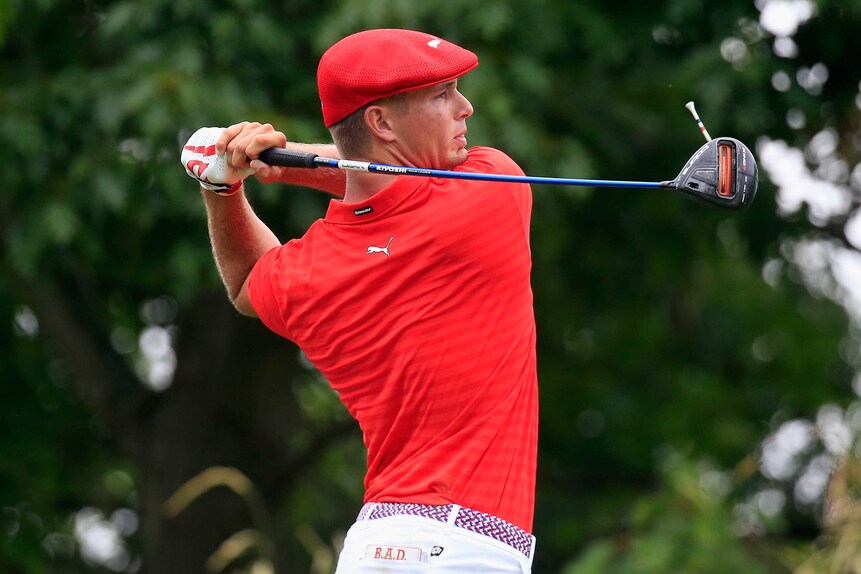 Getty Images
Is Bryson DeChambeau ready for prime time?
The 2015 U.S. Amateur and NCAA individual winner struggled after turning pro last April to live up to the hype that asserts he'll use science to carry golf to the next frontier. By winning the DAP Championship during the Web.com Tour Final Series last year, he forestalled an "overrated head case" narrative. But as he embarks on his rookie year on the PGA Tour, DeChambeau is planning to start out putting sidesaddle. "Could be another game-changer like the one-length irons," he declared, getting pretty loose with the term considering he ranked 186th in greens in regulation in 13 PGA Tour events in 2016. Revolutionizing the game is a lot of baggage for a 23-year-old rookie. Better to lighten his load and focus on how many more than how.
Photo By: Getty Images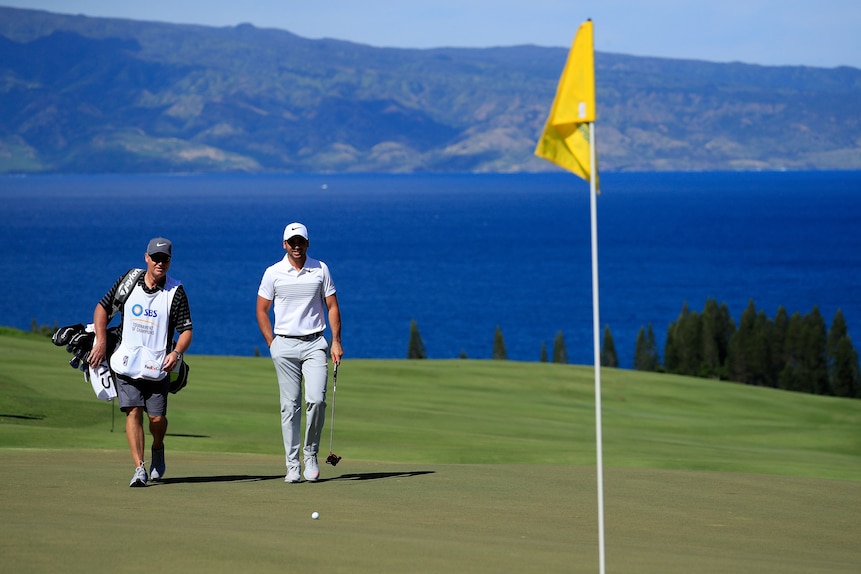 Getty Images
Will slow play finally hit critical mass?
It never seems to, but Jason Day hit a nerve last week when he candidly remarked that he expects to be taking more time before his shots this year. "I don't care so much about speeding up my game," he said. "I've got to get back to what makes me good. … I didn't care what people thought, and I played better." On the Internet, he immediately became Jason All-Day (a nod to Glen), or even Jason Week. But here's golf's dirty little secret: Tour pros play better when they play slow. The pre-shot machinations, deep breathing, eye fluttering and looking at putts from every angle? Sorry, in the hands of true experts (Hogan, Nicklaus, Faldo and Woods, for example), it all helps. Which is why any fight against slow play in the pro game remains an uphill one for golf's leadership.
Photo By: Getty Images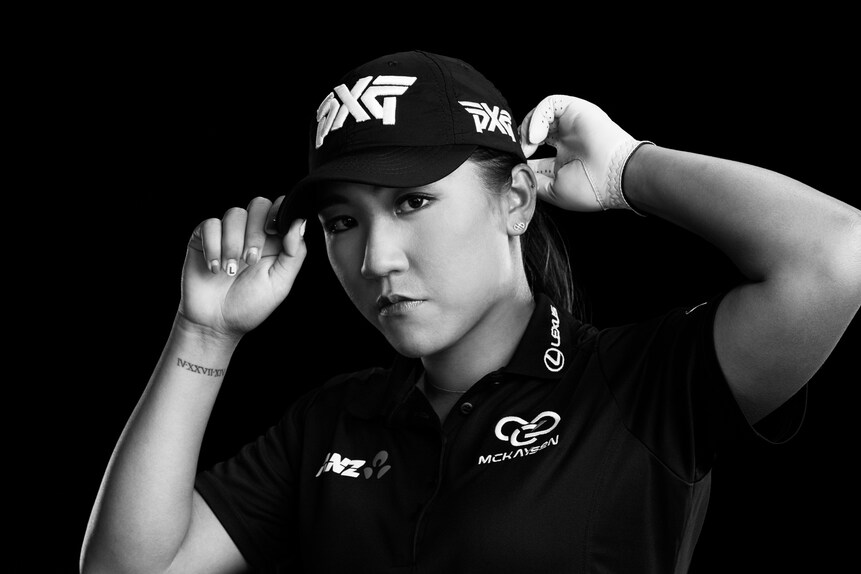 Courtesy of PXG
Who will be the best on the LPGA Tour?
Suddenly, there are a lot of questions about Lydia Ko, whose tenure at No. 1 on the Rolex Ranking began in October 2015. Shaky play at the end of 2016 led to a split with David Leadbetter and sees her entering 2017 having switched club companies while still deciding on a new teacher and a new caddie. Ko is also altering her swing, modifying the steep backswing plane and "drop in" move starting down that Leadbetter advocated. The 19-year-old says she wants to "own" her new action (and hopefully get a little longer). With her driver, Ko is giving up yards to the 3-wood of No. 2 Ariya Jutanugarn, 21, who won five times in 2016 and was POY. Seven South Koreans take up spots from No. 3 through No. 12, with the only American in the mix, Lexi Thompson at No. 5, with a presence that has been more prominent on Instagram than at the top of leader boards.
Photo By: Courtesy of PXG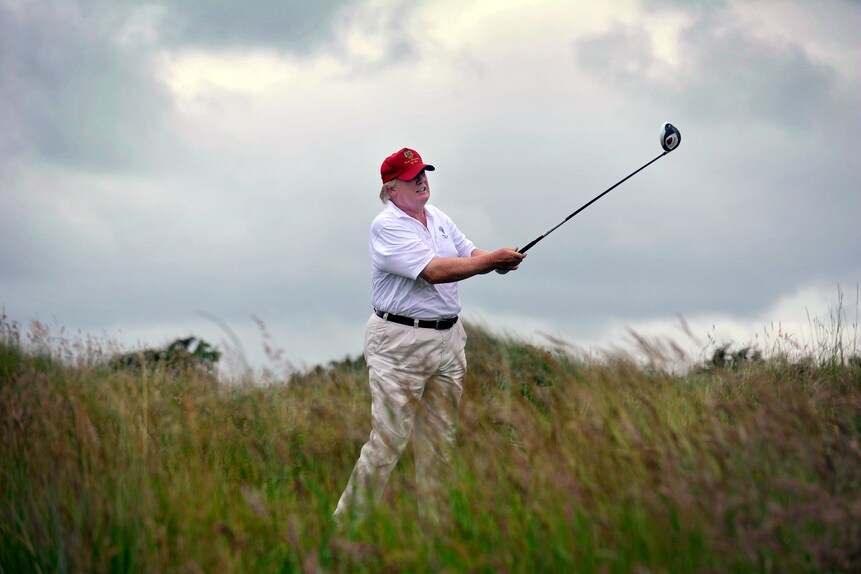 AFP/Getty Images
Does Donald Trump being POTUS help golf?
It would appear so, but for more specifics, check out the upcoming special issue of Golf Digest. As far as professional golf, it would be an upset not to see President Trump at the Presidents Cup in September at Liberty National in Jersey City, N.J. The matches will require only quick hops from either Trump Tower or Trump National Bedminster. Will Trump support the PGA Tour after officials moved the WGC from Trump Doral to Mexico? Stay tuned on Twitter.
Photo By: AFP/Getty Images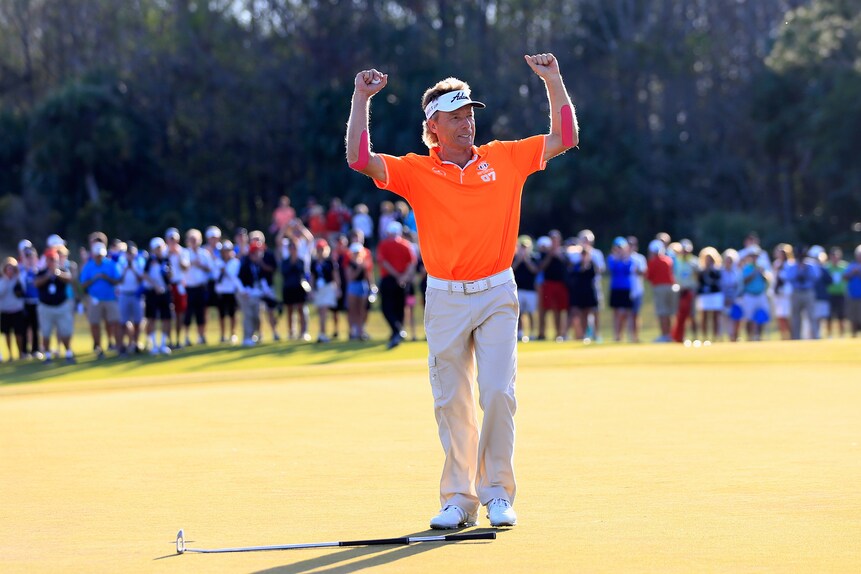 Getty Images
How deep can Bernhard Langer go?
He turns 60 in August. He finished 2016 with four more PGA Tour Champions victories to bring his career total to 29, tying Lee Trevino for second all time. Langer needs 16 more wins to catch Hale Irwin's 45, a number thought to be as remote as Byron Nelson's 18 wins in 1945. But this is Langer we're talking about, who says, "I don't think the drive will ever go away." The past three years, Langer has been first on the tour in scoring, greens in regulation and money. "I believe I can still get better," he says, and maybe he can. The body looks the same. The putter still works. No one in golf today is better at figuring it all out.
Photo By: Getty Images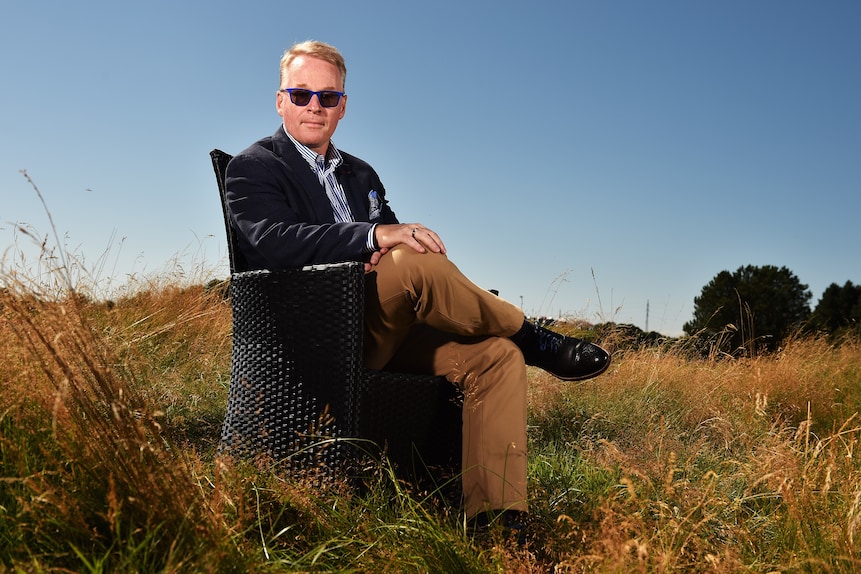 Getty Images
Is Keith Pelley an innovator or a carnival barker?
The European Tour CEO is all about disruption, with an emphasis on making pro golf more entertaining and accessible. Just a few of his ideas for tournaments include a shot clock, loud music, microphones on the players, and letting them wear shorts.  He's talked about events that last 90 minutes in which players carry five clubs and play six holes of match play, with sudden death being decided by closest to the pin. Can any of it happen? The career marketer with the electric blue frames represents an underdog tour that's ready for change. Pelley might flame out, but he looks more like the right guy at the right time.
Photo By: Getty Images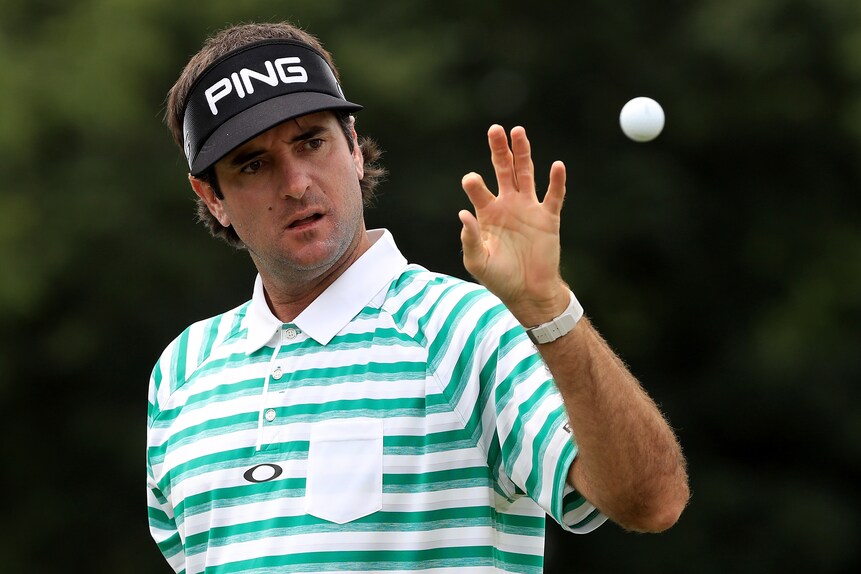 Sam Greenwood/Getty Images
What does Bubba want?
Or maybe, what doesn't he already have? In his new hometown of Pensacola, Fla., alone, he's got a candy store, a car dealership and part ownership in the minor-league baseball team, not to mention aspirations to run for mayor. He also just signed with Volvik to play not only a pink ball but a green one at the Masters. But here's what Bubba doesn't have: enough wins for a player of his genius ability. How about quit being happy about being assistant Ryder Cup captain and start getting mad about not having more victories, and work on that putter? Saying you're satisfied with 10 career victories is underachieving.
Photo By: Sam Greenwood/Getty Images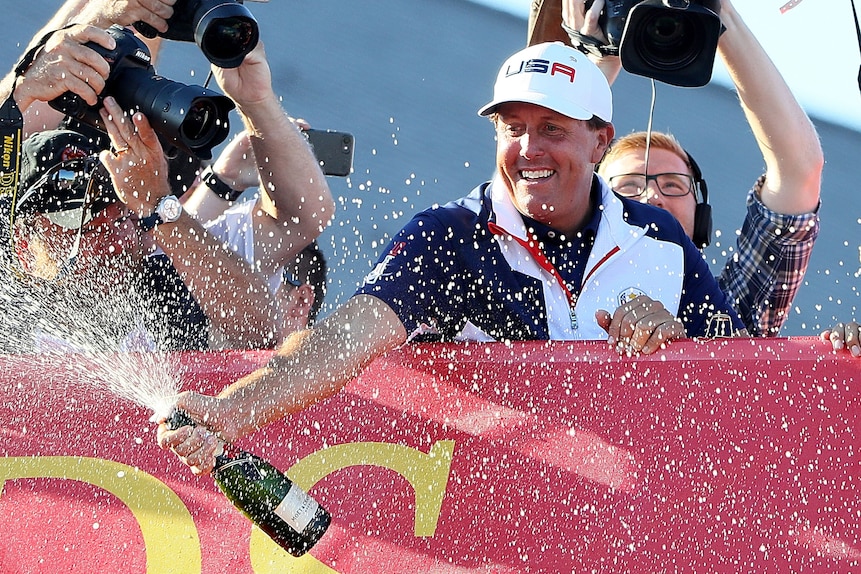 Getty Images
What will Phil do next?
Whatever it is, he needs to do it quick. Phil will be 47 in June, and he enters this year recovering from not one but two umbilical hernia surgeries. Mickelson has overcome psoriatic arthritis, most notably by winning the 2013 Open Championship at Muirfield, but that was also his last victory. His six top-fives last year were impressive, as was his performance in the Ryder Cup, but The Thrill at this stage hopes to use whatever bullets he has left for a major, ideally the U.S. Open to complete the career Grand Slam.
Photo By: Getty Images