The Players
Why the Players is the game's most unpredictable event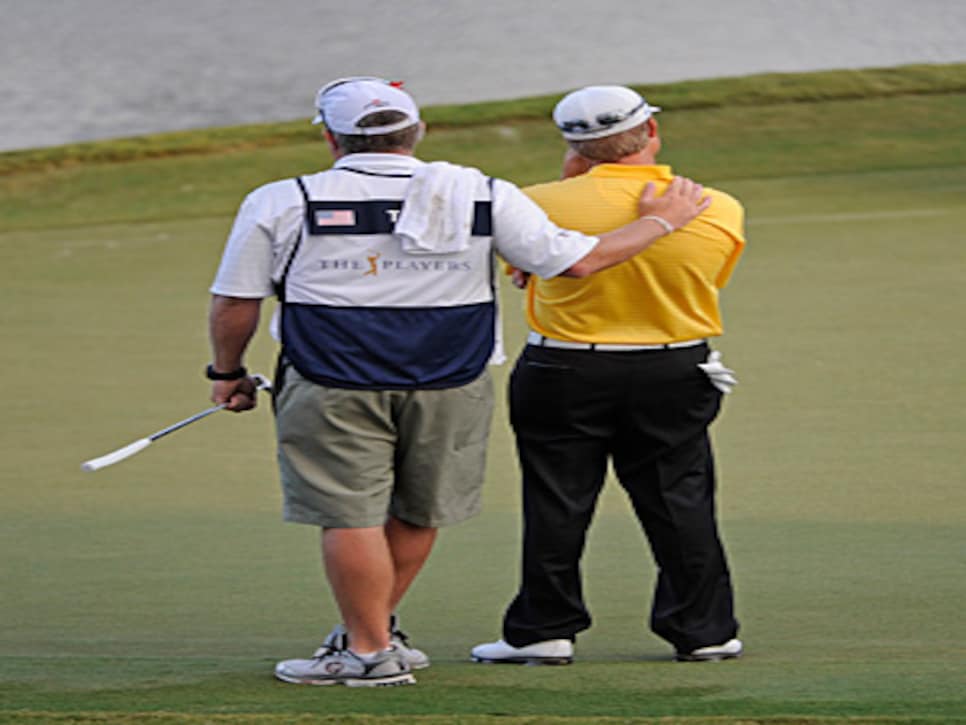 Why the Players is the game's most unpredictable event
Tiger Usually Struggles
There's something to be said for a tournament where one of the game's most consistent players is so inconsistent. More than any other track he plays regularly, TPC Sawgrass has befuddled the 14-time major winner. Since his lone win there in 2001, Woods has just one top 10, an eighth-place finish in 2009. His four top 10s in 15 tries may be "better than most," but that's usually the rate at which he wins a tournament.
History Doesn't Matter
It's not just Tiger Woods who has an inconsistent track record at the Players. In recent years, there has been little correlation between a player faring well one year and the next. Pete Dye has long been known as a golf architect capable of creating courses that make golfers of varying skill levels feel uncomfortable. With perhaps his most famous course, he's made the sport's best players feel the same way.
No. 17 Is A Wildcard
Some consider the famed island-green par 3 one of the sport's great holes. Others call it a gimmick. Regardless, TPC Sawgrass' 17th garners as much attention from players as any hole in golf and rightfully so. A mis-hit, mis-club or even an unforeseen gust of wind can completely undo an otherwise good round -- or even a good week.
There's No Such Thing As A "Fifth Major"
The Players is a huge event, but as hard as it tries to play up the whole "fifth major" angle, it remains overshadowed by the four major championships. As a result, golf's elite don't give the Players quite the same focus -- which perhaps explains why none of them have great records in the event despite teeing it up at TPC Sawgrass every year.
No One Dominates
Take a quick glance at a list of the event's past champions and the random assortment of winners jumps out. Since this event moved to TPC Sawgrass, only Fred Couples, Davis Love III, Steve Elkington and Hal Sutton have won this event more than once -- with only Elkington winning twice in the same decade.
It Has The Best Field
The four majors are rightfully held to a higher standard, but it's the Players that technically produces the best field of any tournament on a yearly basis. It doesn't have the amateurs that take up spots in both Opens, it lacks the club pros that are part of the PGA Championship, and its field is substantially larger than the one at the Masters. Simply put, more top-level players equals more competition for one person to beat.
A Different Date Means Different Feel
In 2007, the Players Championship moved from March to May, leading to two big effects: A) Golfers had to get used to playing the course in warmer, firmer and faster conditions; B) They had to adjust their mental preparation. Instead of falling when players were gearing up for the biggest tournament of the early part of the season, it now sits in the lull period between the year's first major, the Masters, and the U.S. Open.
Craig Perks Won!
Do you remember when Craig Perks won at TPC Sawgrass? Does anyone other than Craig Perks remember when Craig Perks won at TPC Sawgrass? The New Zealander pulled off the stunning upset in 2002 with chip-ins on No. 16 (left) and No. 18 on Sunday to hold off Stephen Ames. Five years later, he walked away from competitive golf after making just one cut on the PGA Tour in 2006 and 2007 combined.
Length Is Negated
Maybe more than any other marquee event on the PGA Tour calendar, the Players takes away the advantage long hitters have. Some of the recent winners include Matt Kuchar, K.J. Choi, Tim Clark, Stephen Ames and Fred Funk (left). As with the case with Funk, who was 48 at the time, simply finding the fairway is key, something that brings a lot more people into contention on any given week.
Momentum Doesn't Matter
You'd think the winner of the year's first major would play well at the season's next big event, but that hasn't been the case. Since the Players moved to May in 2007, Angel Cabrera's T-14 in 2009 was the best result of any recent Masters champ. A Players win also doesn't portend success for the rest of the year. Since 2005, Phil Mickelson (2007) is the only winner at TPC Sawgrass to win another tour event later that season.