13 Golf Lessons We Learned In 2013
Thirteen lessons from the game's highest level in 2013 that can help your game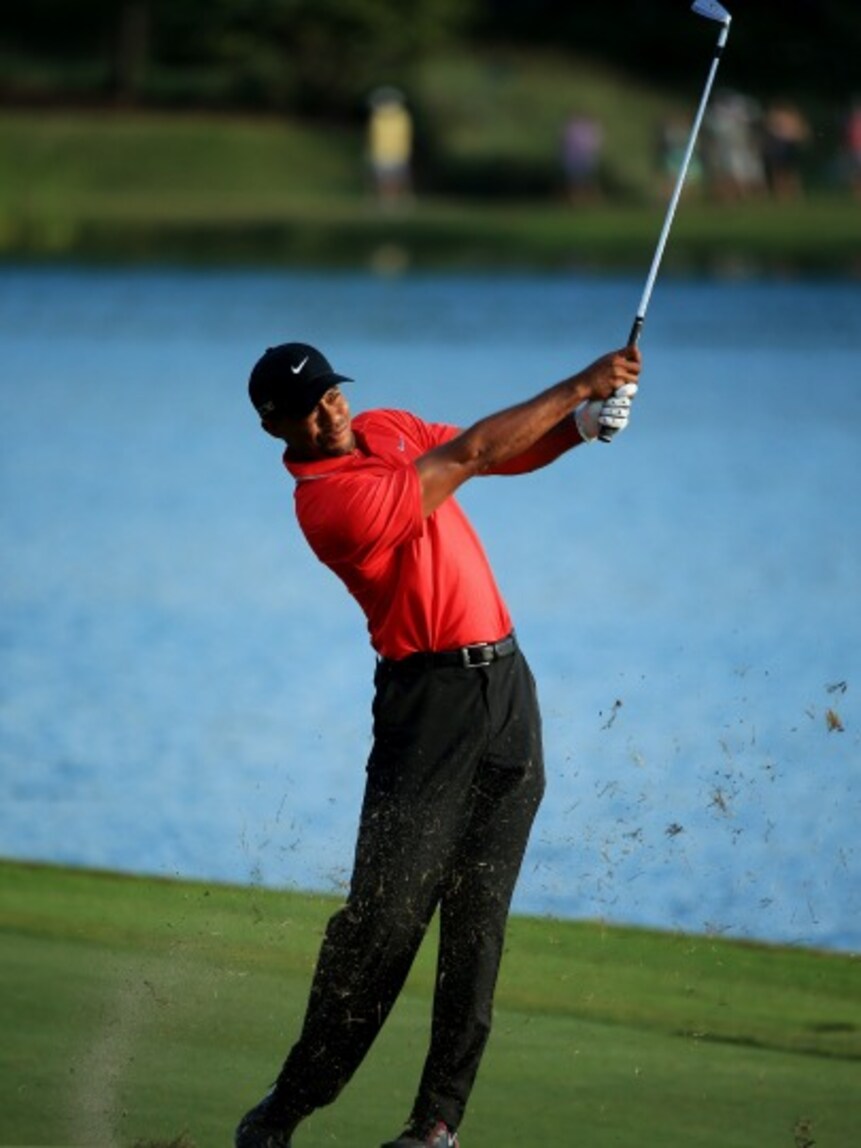 Getty Images
Tiger Woods: Use Your Body To Compress The Ball
It may not have been the most high-profile shot of the tournament, but Tiger's approach into the final hole put victory at the Players beyond doubt. He hit his irons well all week, and it's because he's been working with his coach Sean Foley
on compressing the ball.
He's keeping his torso more centered on the backswing and driving hard to his front side. That sets up great contact.
Photo By: Getty Images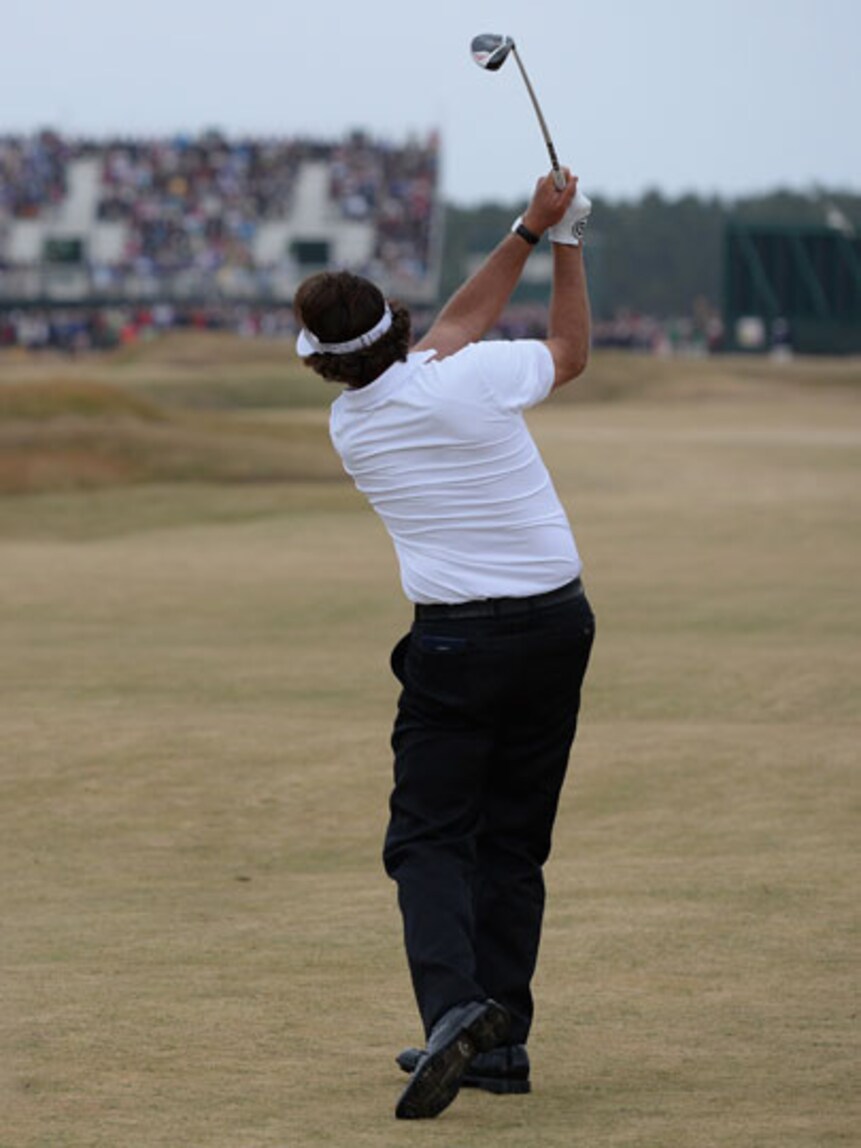 Getty Images
Phil Mickelson: Hit Down On Your Fairway Woods
It's tempting to try to lift the ball up in the air with a fairway woods, especially from a tight lie, but you should do the opposite. Butch Harmon says to
shift your weight to your front side
in order to hit the ball with a descending blow. Mickelson followed his coach's advice at the British Open, drilling a 3-wood off Muirfield's firm turf and onto the par-5 17th hole. The shot set up a two-putt birdie that all but sealed a first claret jug and a fifth major overall for Mickelson.
Photo By: Getty Images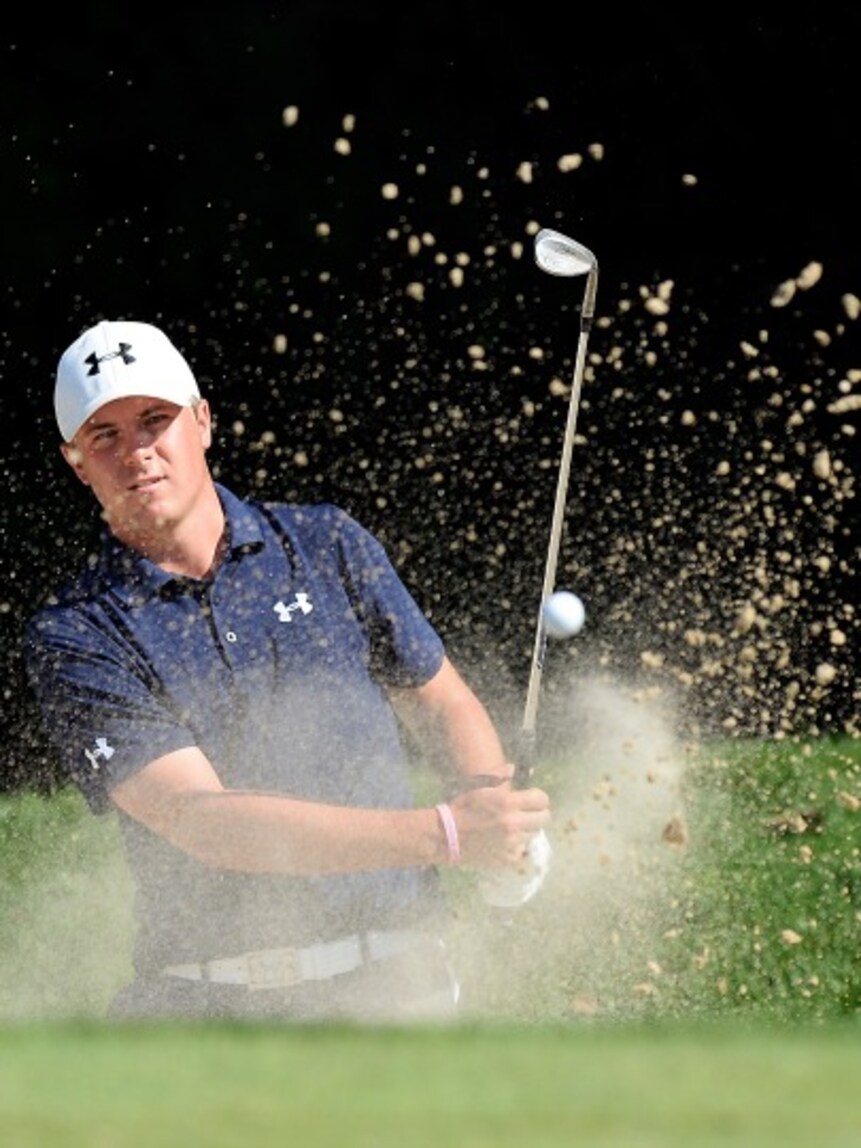 Getty Images
Jordan Spieth: Be Aggressive On Bunker Shots
Jordan Spieth holed his bunker shot on the 72nd hole at the John Deere Classic, which got him into a playoff that he went on to win, because he was aggressive. Bunkers
scare a lot of amateurs
which often causes them to decelerate into the ball, leading to thin shots and chunks. Spieth's shot showed that your best chance of knocking it stiff from the sand is to swing with the same freedom and confidence that he played with all year.
Photo By: Getty Images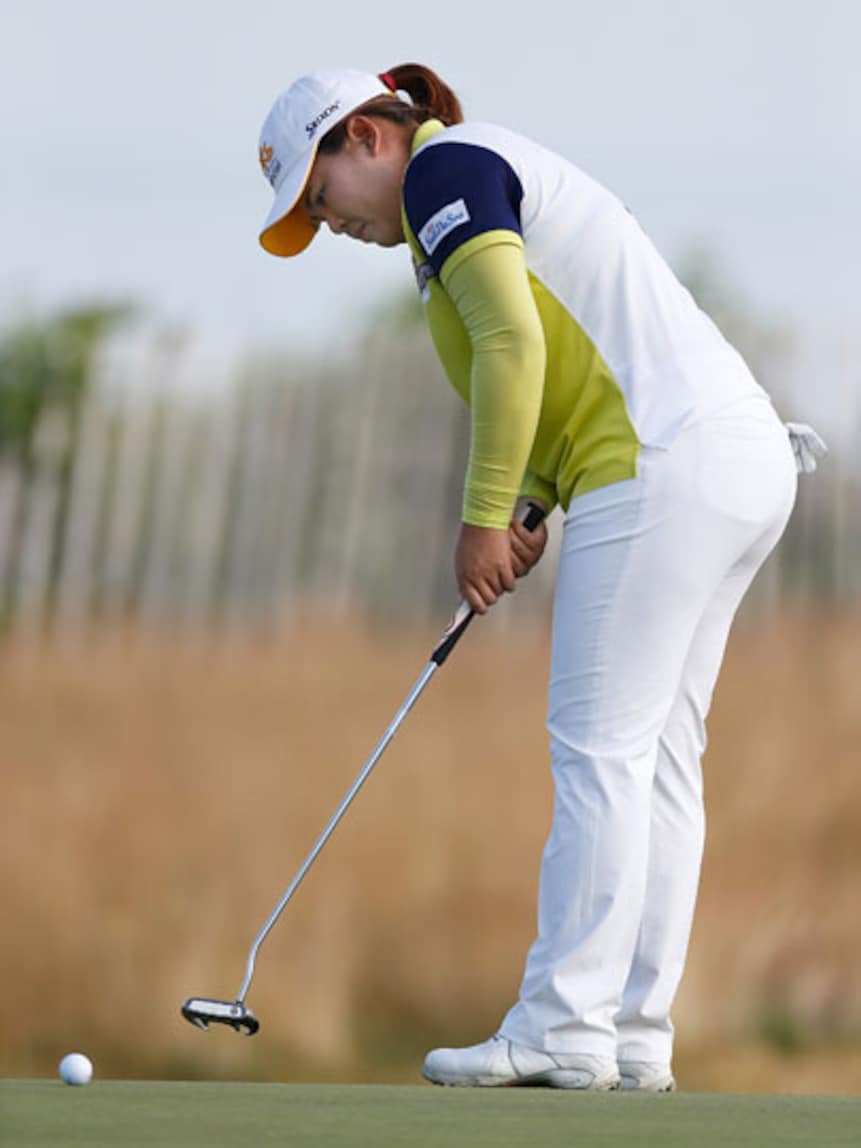 Getty Images
Inbee Park: Focus On Making Solid Contact On Long Putts
Lag putting isn't the flashiest part of the game, but it's a part of the game that can't be overlooked. In 2013, no player used that skill more to her advantage than Inbee Park, who captured the LPGA's first three majors. To get more tap-ins, Tom Watson says to
"hit the putt in the absolute middle of the putterface,"
and to practice by trying to lag putts into a three-foot circle rather than focusing on the hole. Having stress-free pars is always a positive -- even if you're not competing under major championship pressure.
Photo By: Getty Images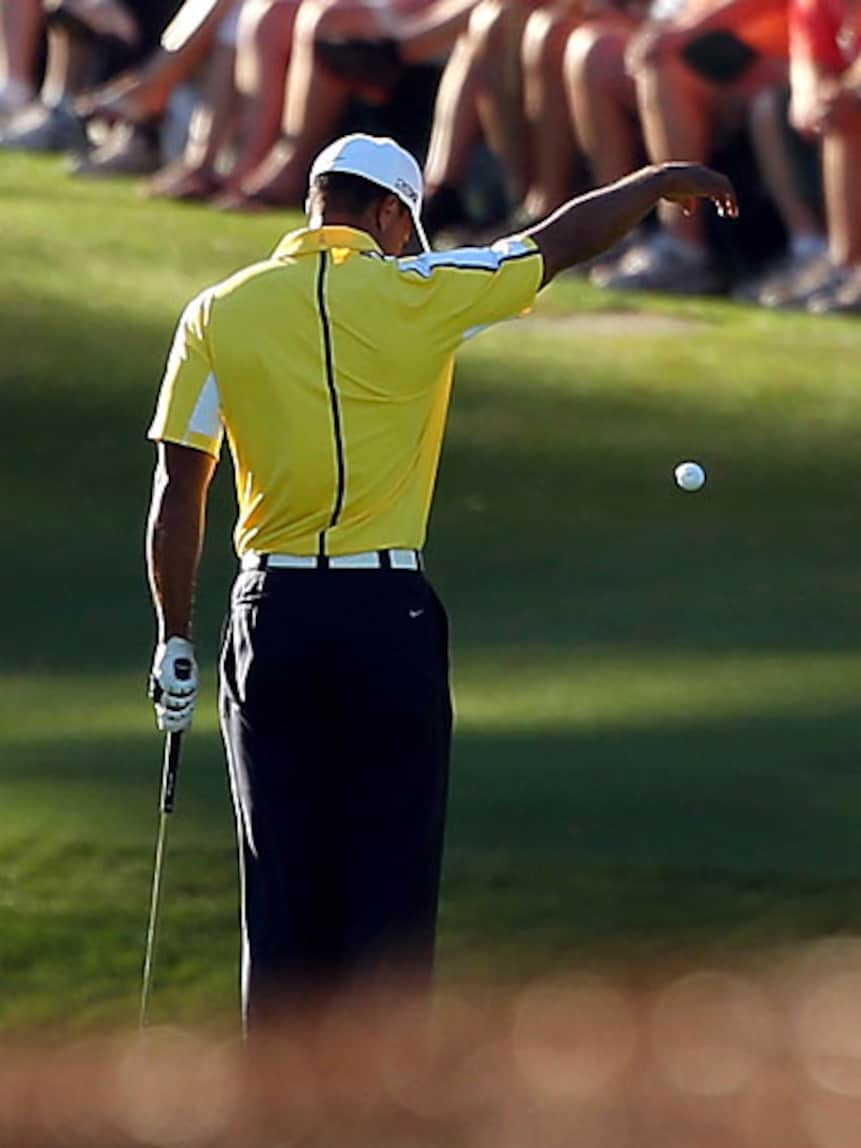 Getty Images
Tiger Woods: Brush Up On The Rules If You Plan To Compete
Tiger Woods showed (a few times) that even the world's best golfers make rules blunders from time to time. Although taking a bad drop in a casual round with your friends isn't a big deal, doing it at a member-guest could make for an uncomfortable situation. We don't expect you to memorize the entire USGA Rules of Golf, but it's never a bad thing to brush up on
how to handle some common scenarios
-- like hitting a ball in a hazard. And before you take that drop, it couldn't hurt to check with everyone in your group to be safe.
Photo By: Getty Images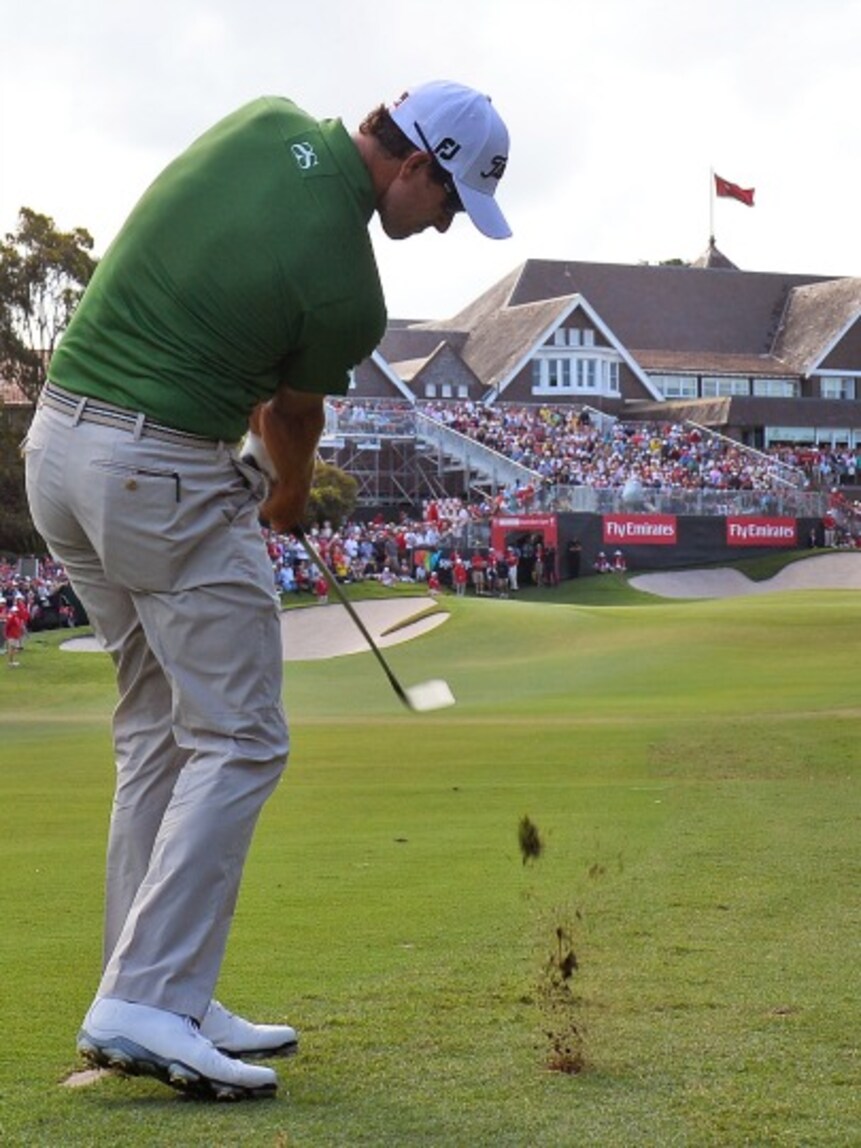 Getty Images
Adam Scott: Keep Your Posture Sharp
Too many amateurs come out of their posture during the downswing, making it hard to hit consistent shots. Scott is such a good ball-striker because
he maintains that spine angle throughout the swing
, minimizing the number of moving parts and creating room for his hands and arms to swing freely. Although his putter doesn't always cooperate, Scott gave himself enough good birdie chances at the Masters to capture his first major championship.
Photo By: Getty Images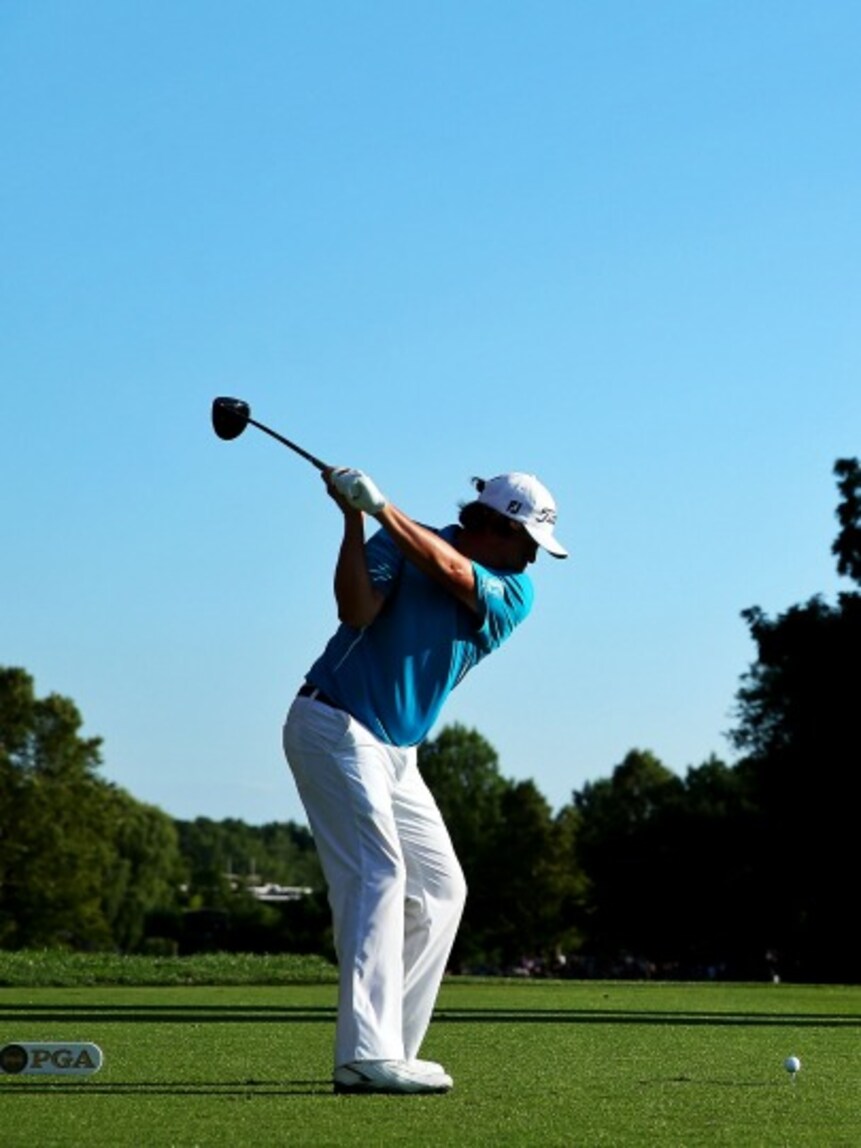 Getty Images
Jason Dufner: Keep Your Swing Connected
Jason Dufner is a good ball-striker because he keeps things simple and lets his big muscles control the swing. His right tricep stays extremely close to his torso throughout the backswing,
ensuring that everything stays connected
and that his arms -- full of little muscles that are the hardest to time correctly when pressure mounts -- never act independently. That's why, at the PGA Championship, Dufner's long game never missed a beat.
Photo By: Getty Images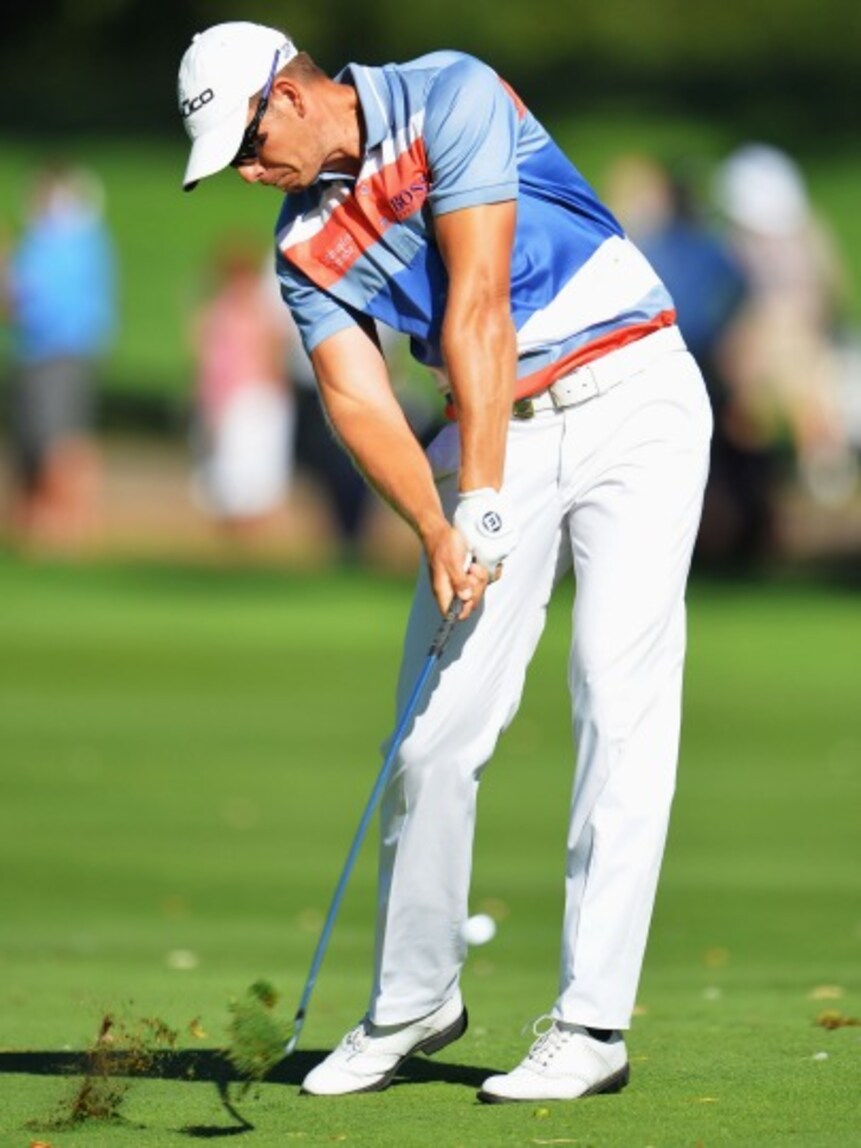 Getty Images
Henrik Stenson: Straighten The Left Arm On Long Irons
Henrik Stenson was a machine with his iron shots in 2013, and his swing key can help pros and amateurs alike. Stenson tries hard to
keep his left arm straight through impact
, shoring up that left side and avoiding the dreaded chicken wing as a way of keeping impact as fool-proof as possible. His method helped him become the first golfer to win the FedEx Cup and Race to Dubai in the same season -- giving him nearly $20 million in on-course earnings.
Photo By: Getty Images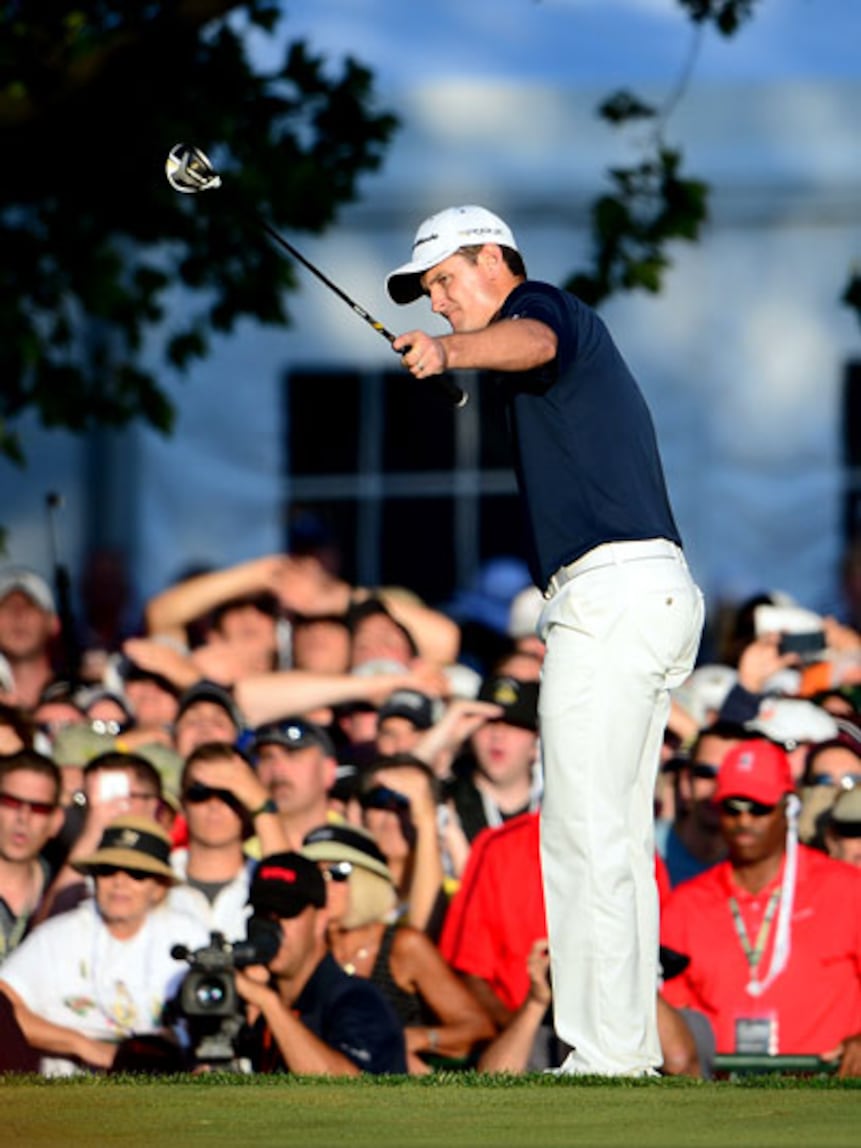 Getty Images
Justin Rose: Use A Fairway Wood To Putt From The Fringe
Having just hit one of the best 4-irons of all time, Rose probably didn't expect to have to think much about his next shot. But with the ball rolling off the back of Merion's firm 18th green (Thank you, USGA) and into the rough, Rose faced a decision. He chose wisely, putting with his 3-wood to set up a tap-in par that sealed his first major championship. We recommend
you try this at home
as well with a 3-wood or hybrid -- provided you practice the shot before attempting it under pressure.
Photo By: Getty Images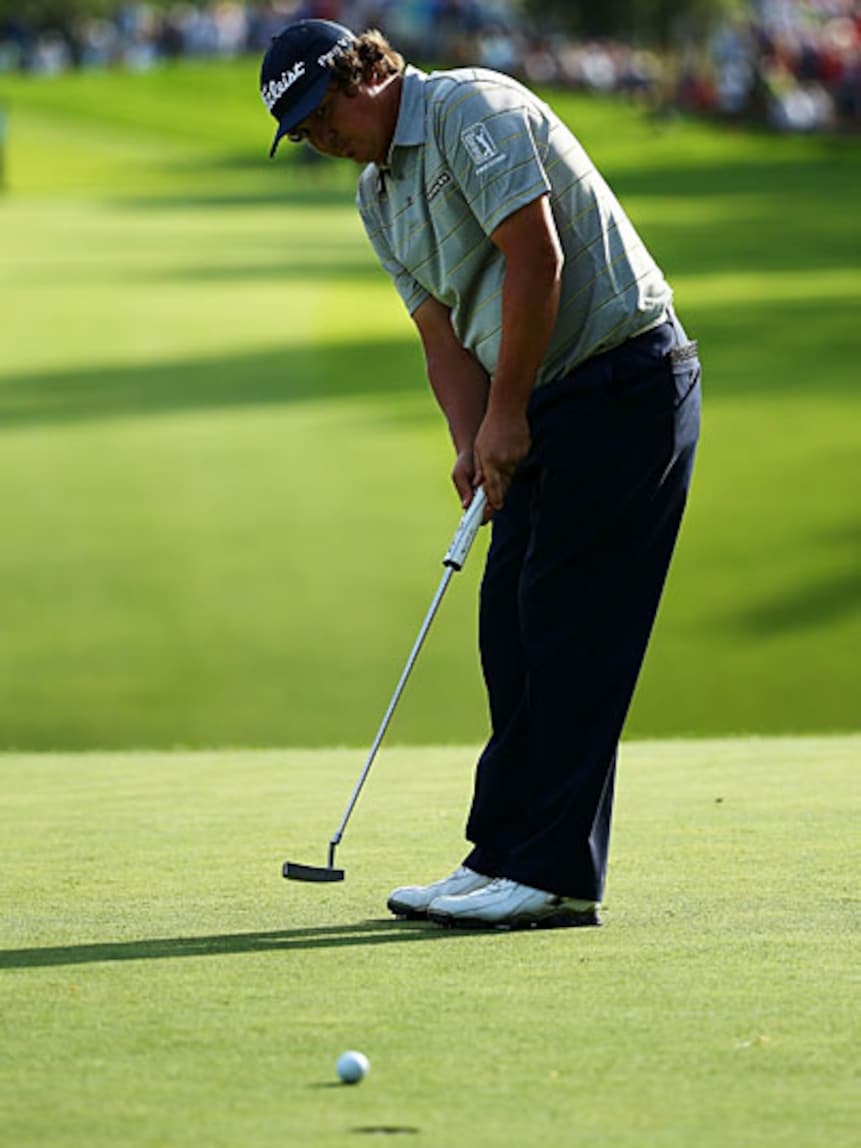 Getty Images
Jason Dufner: Don't Leave Makeable Putts Short
"You can't leave a birdie/eagle putt short!" It's one of the most common sayings of a weekend golfer, but rarely do we want to yell the same thing at a pro. Such was the case at the PGA Championship, though, when Dufner had a chance to do something no golfer had ever done: shoot a 62 in a major championship. But after a brilliant approach to about 15 feet, Dufner looked like a weekend golfer when his attempt at history came up woefully short. From that range, Brandt Snedeker, who might be the game's best putter, says you should
give all your putts a chance to drop
. Of course, Dufner wound up winning his first major that week, but he'd love to have that one back.
Photo By: Getty Images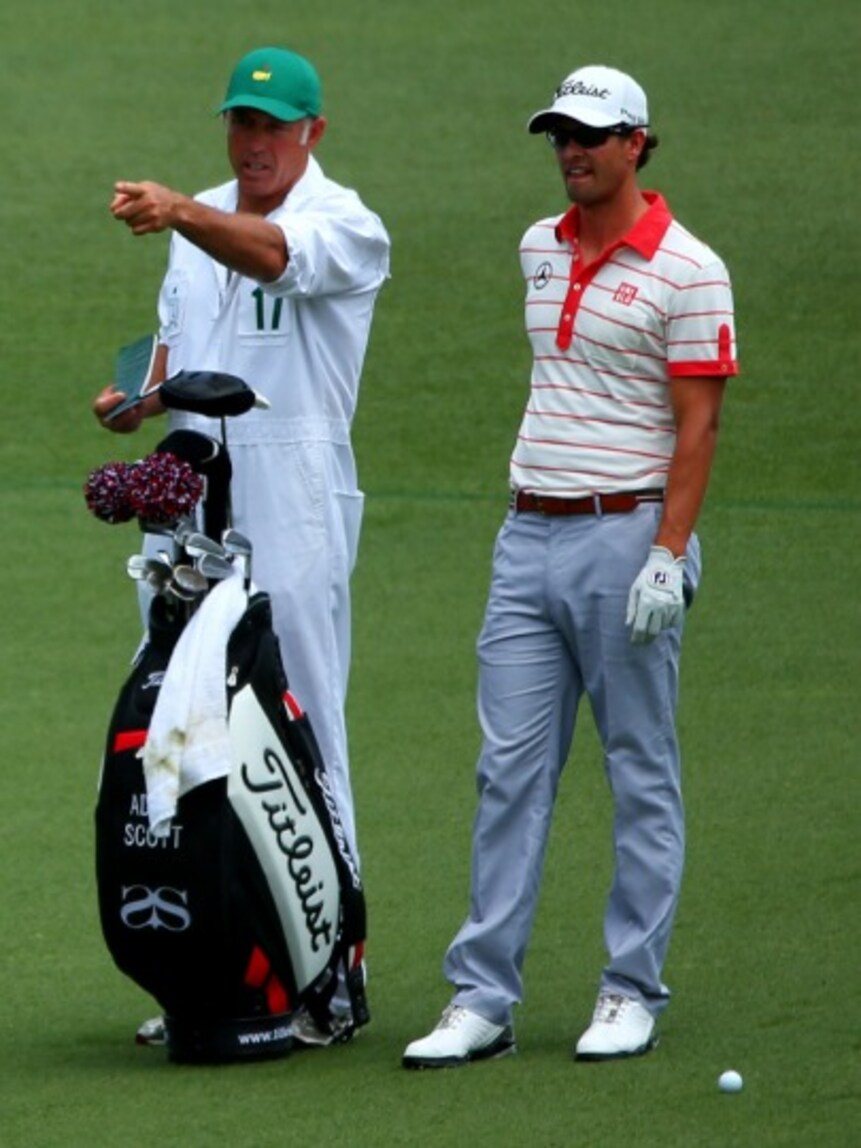 Getty Images
Adam Scott: Find A Routine That Works
One of the reasons Adam Scott fell into a slump in 2009 was because his left hand grip got too strong. He corrected this by incorporating into his pre-shot routine a specific move -- where he faces the target and grips the club placing it outside his left foot -- that helps get his hand in his desired position every time. It's a small tweak that has done wonders for his consistency.
Photo By: Getty Images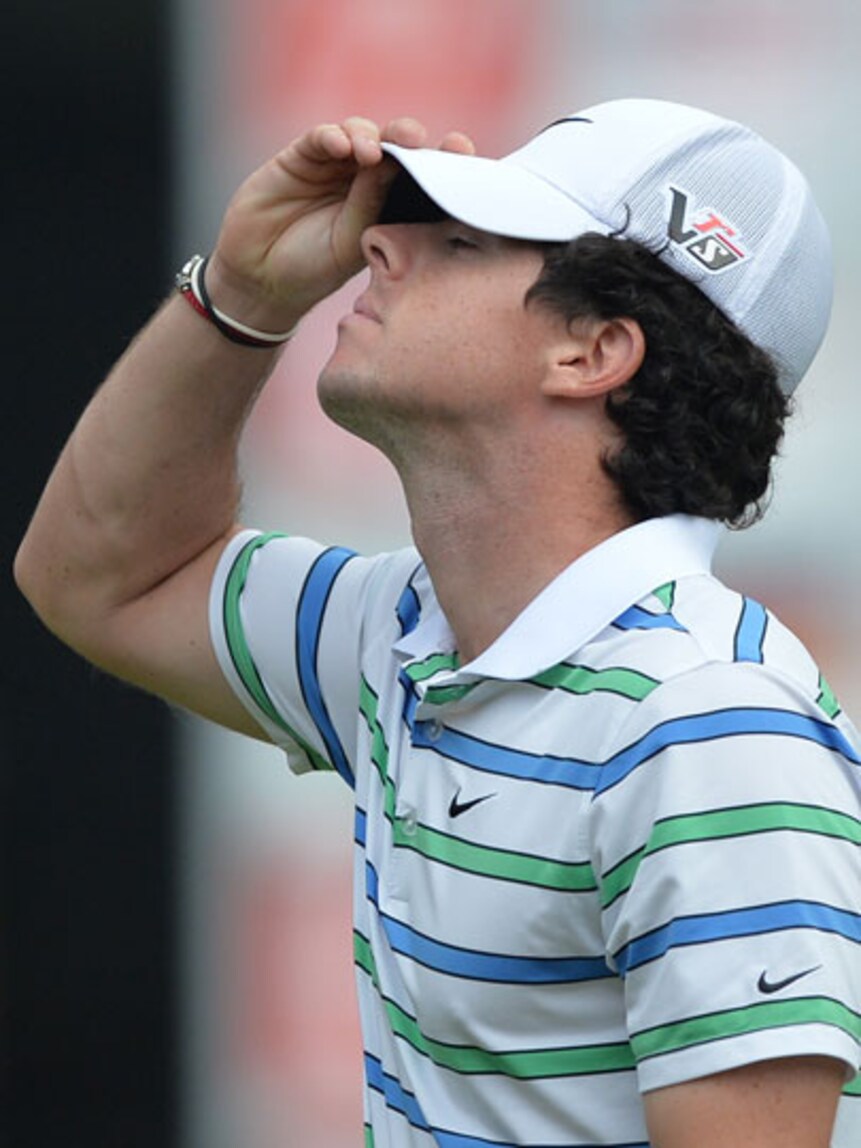 Getty Images
Rory McIlroy: Clear Your Head Before You Tee Off
McIlroy's tumultuous 2013 season proved the game requires a golfer's full concentration. It's tough to pinpoint the biggest reason for McIlroy's struggles, but a combination of lofty expectations, a highly-publicized endorsement deal with Nike and off-course distractions didn't help. As
sports psychologist Bob Rotella says
, "If your head is filled with bad thoughts, your scorecard is going to be full of bad strokes."
Photo By: Getty Images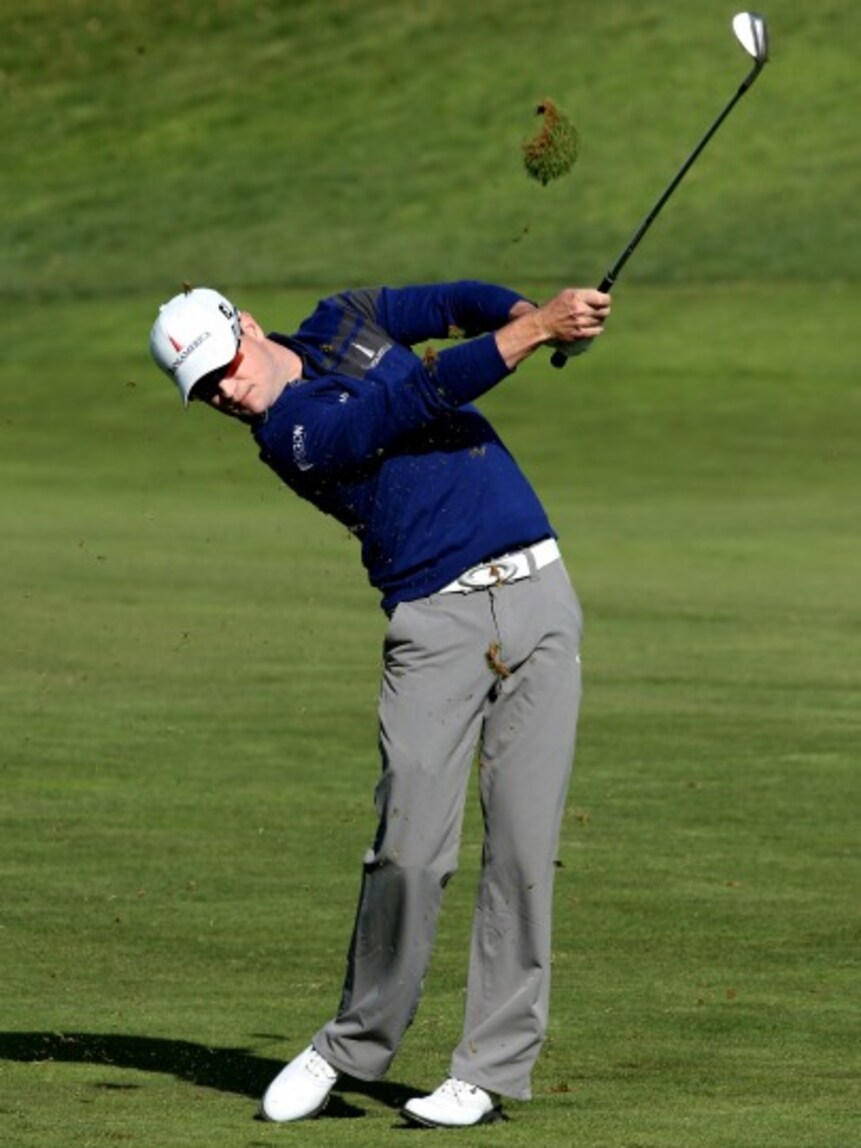 Getty Images
Zach Johnson: Don't Get Wristy On Pitch Shots
Zach Johnson is among those on tour pioneering the
"straight-arm pitch" technique
, which he used at the 2013 Northwestern Mutual World Challenge when he holed his wedge shot for par on the final hole. The stunning shot got him into a playoff with Tiger Woods, who he would defeat. Keeping his arms straight essentially limits Johnson's margin of error because it minimizes the need to time the shot with his arms and wrists.
Photo By: Getty Images