Fat babies, O.J. Simpson and 70-year-olds Snapchatters: The best of Tuesday's U.S. Open interviews
Sports press conferences are generally boring, vanilla, non-event events. But at Oakmont Country Club on Tuesday, the players in the 2016 U.S. Open field presented some gems behind the mic. Here are the best quotes and soundbites from Tuesday's press conferences at Oakmont:
Getty Images
Baby Fat
"He's (Dash, Day's son) a humongous toddler. He's very big. And you should see Lucy, she's even bigger. She's a fatty. It's fine. Like Ellie, I think she has protein shakes in those things. I don't know what she's doing. But for some reason, she's a very, very big baby. I don't know how other people have real tiny babies."But anyways, I'm off point now. I can't remember what I was going to say."
Photo By: Getty Images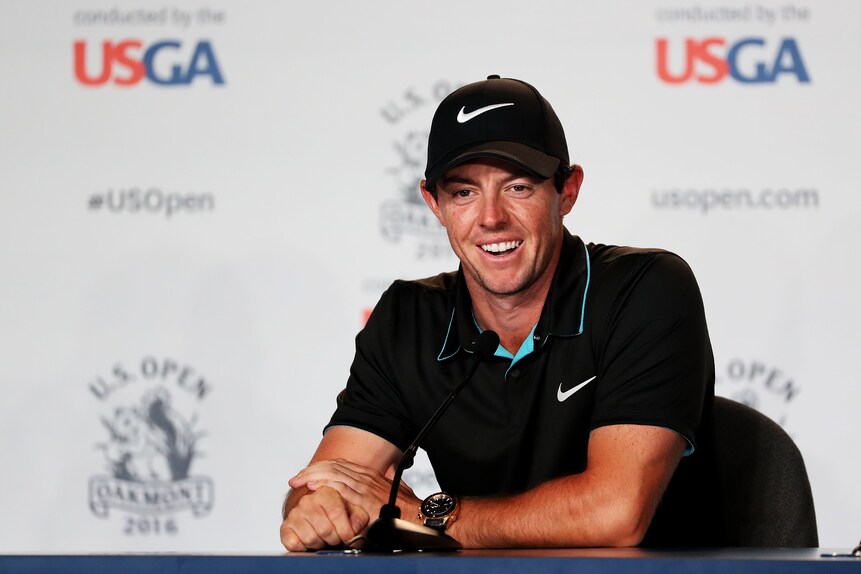 Getty Images
Big Stick Will Stay In Rory's Bag
"I don't think there's going to be many drivers out there this week. Maybe the two par 5s you'll hit driver. 7th hole. I think, if the 2nd hole is downwind, you can hit driver there and try to hit it up on the green. But, yeah, I don't think there's going to be many drivers this week, to be fair. I'll hit 2 iron off the tee much more than I'll hit driver."
Photo By: Getty Images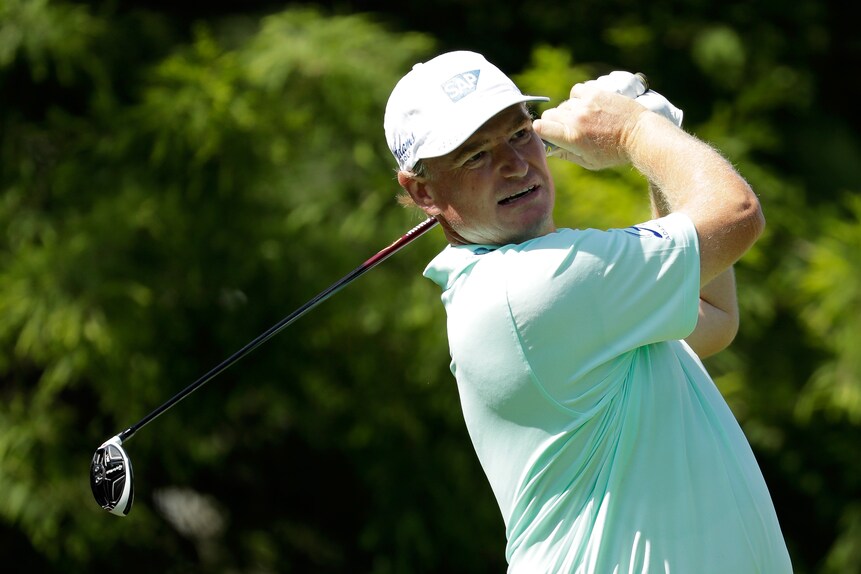 Getty Images
OJ Who?
"Well, I knew there was a car chase going on. I think that whole weekend was getting kind of weird. I'm trying to remember if the car chase was on the Monday or the Sunday, but I knew there was some kind of chase going on. I think they cut the golf coverage to go to L.A., some helicopter chasing the Bronco down the highway. So I remember that. And I knew there was a lot of talk about it. The newspapers was on it, and ESPN back in the day was covering it a lot. I didn't know much about O.J. Simpson, but he was very famous to have all of L.A. chasing. So I remember that."
Photo By: Getty Images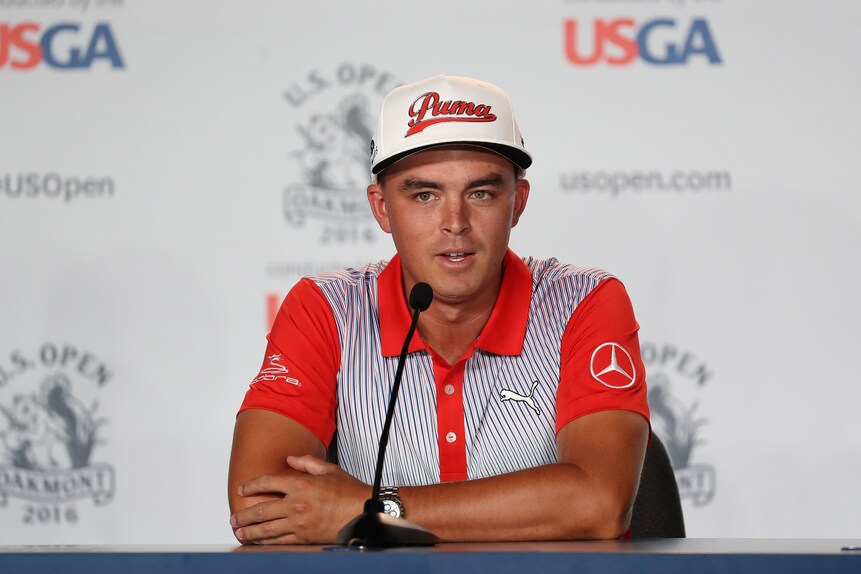 Getty Images
Rickie Won't Be Aggressive. Except When He Is
"You can't try and be very aggressive on this golf course. You kind of have to take what it gives you. You can't try and push it too much. There's some holes where it's just as wide with driver as it is with a driving iron or a 3 wood, and I feel like I hit my driver just about as straight as any of those. So I'd rather take my chances of having the shorter iron in and having a chance to possibly play aggressive and get a shot close, versus just trying to get one on the green."
Photo By: Getty Images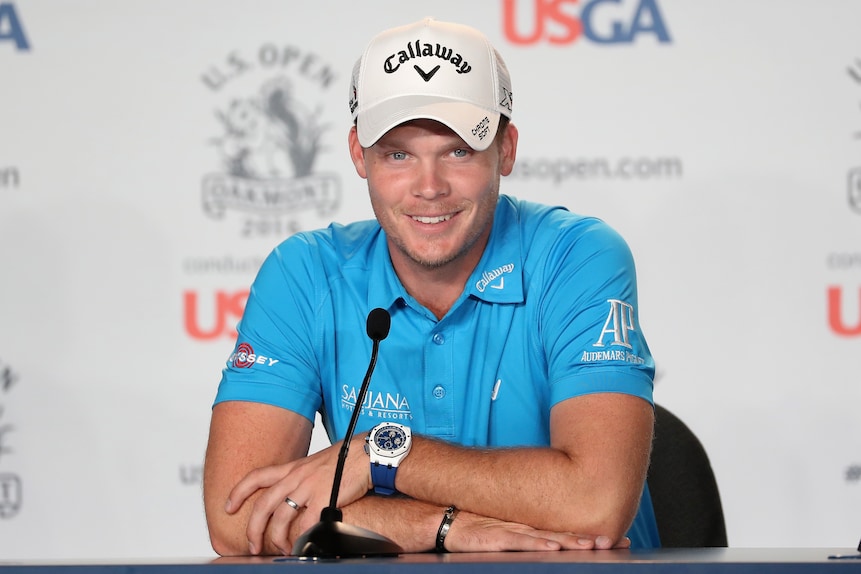 Getty Images
New Star Can't Escape Spotlight
"It's tricky when you're in the public eye. The last couple months, I can't remember a practice session, a golf tournament that's not being filmed or a microphone nearby. It's tricky to be yourself and to do things and to talk openly about how you're swinging it, what you're trying to work on, just because there's always someone there watching and being around it. So that's one of the main things that's kind of been different."
Photo By: Getty Images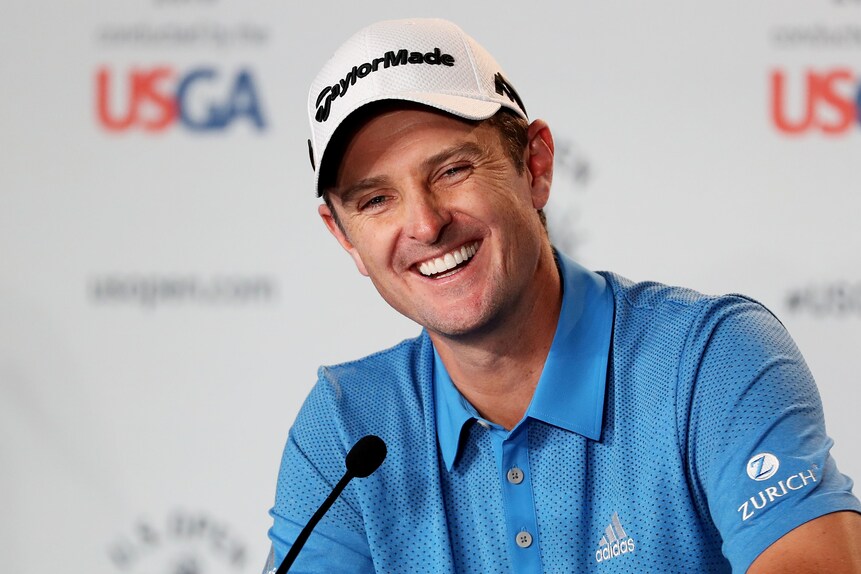 Getty Images
Practice? We're Talking About Practice?
(On returning from injury) "I've been a pro 20 years. I know how to swing a golf club. It came back really quickly. I love...In my game, I think it's been a great learning curve that I actually don't have to hit many balls going forward. So I feel good about where my swing is at."
Photo By: Getty Images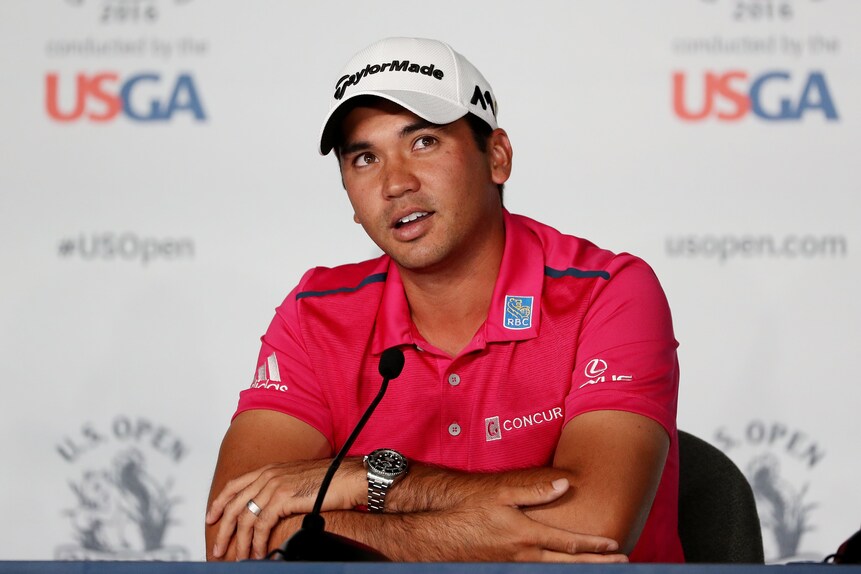 Getty Images
Under Pressure
"I was just going to say that I've never been more stressed in my life than right now. It's just because being No. 1 in the world, having a lot of expectations on you, having to practice so hard to keep that No. 1 spot, trying to win as many tournaments as I can puts a lot of stress and pressure on your shoulders."
Photo By: Getty Images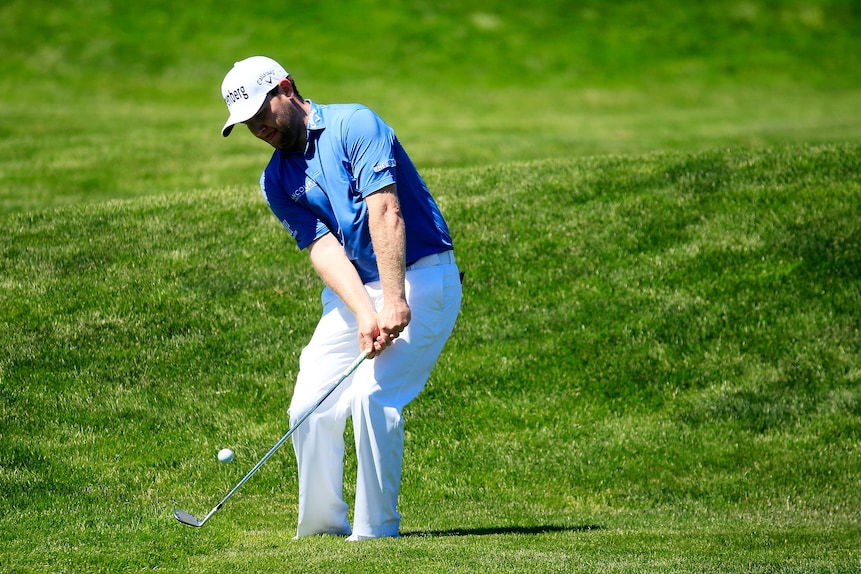 Getty Images
Branden Buzzkill
(On Justin Rose saying Oakmont is fun) "I think he's trying to be positive already. We'll see if he says it's fun come Saturday or Sunday. I think, if that's the frame of mind he comes in with, all good for him."
Photo By: Getty Images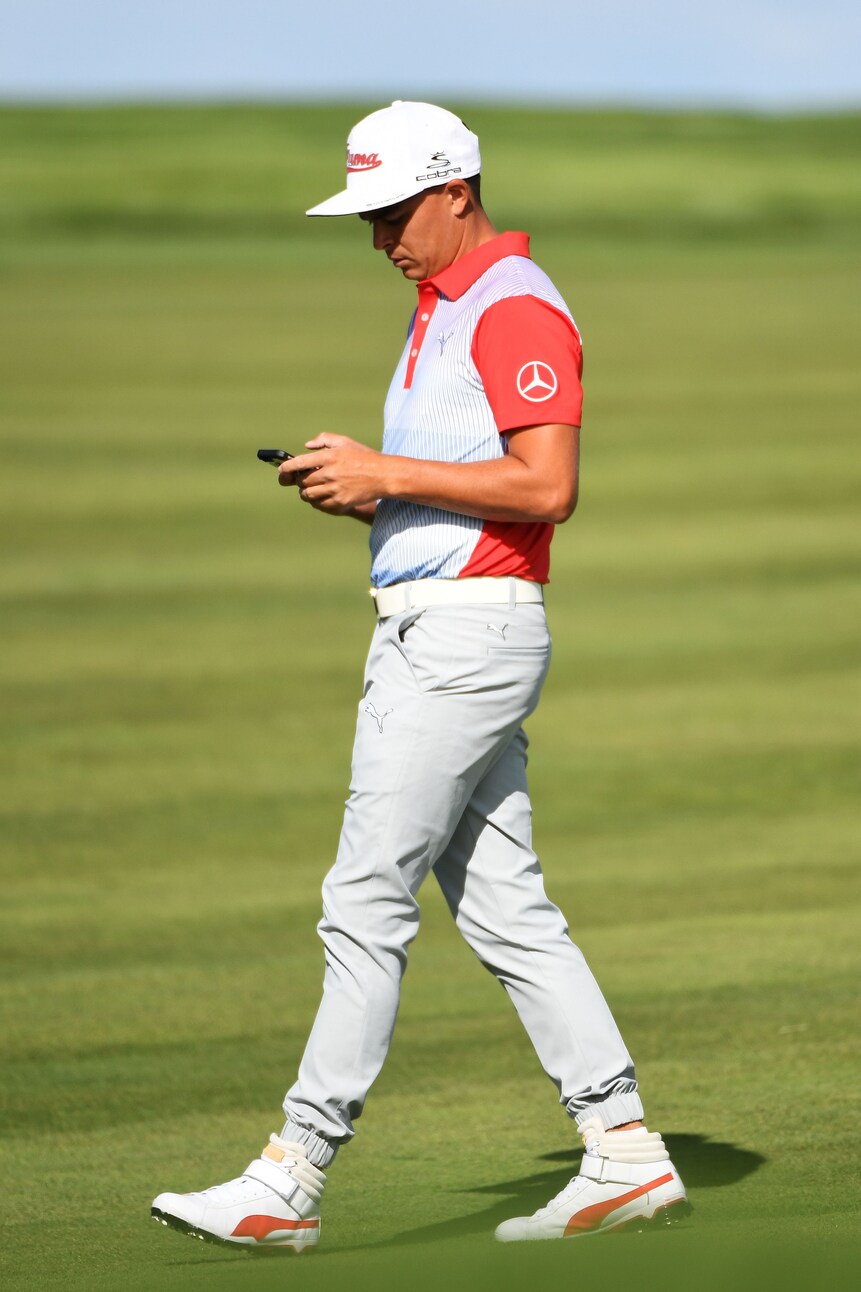 Getty Images
Apparently Your Grandma Snapchats Rickie Fowler
"Social media is definitely a lot more of the younger generation, but I feel like there's been a lot of people, some of my older fans from all generations, I feel like I've heard people say, I listened to your Snapchat story. I mean, 50-, 60-, 70-year-olds. So I think there's a wide range of people that are at least seeing what's going on out there a lot with me and Justin and Smylie on there."
Photo By: Getty Images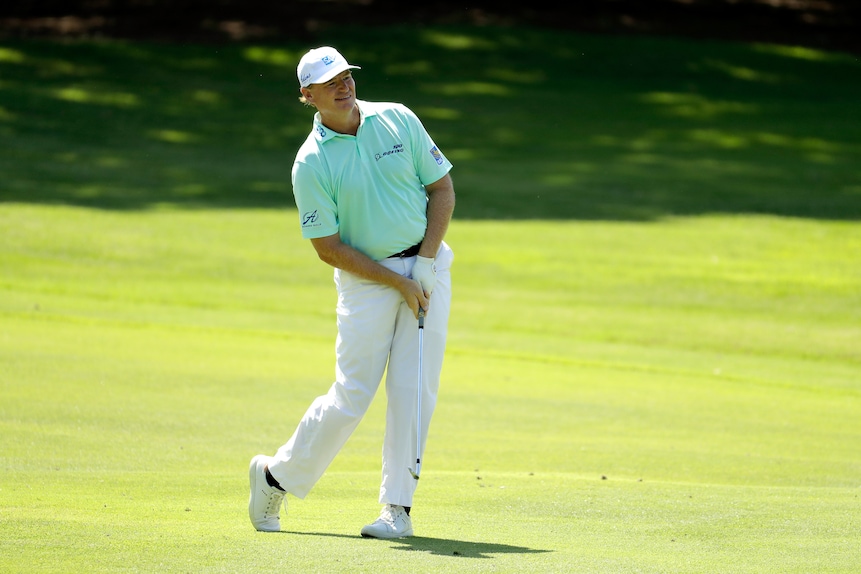 Getty Images
Ernie Accuses Oakmont Of Excessive Fertilization
"It's amazing how the golf course has also changed. You could definitely move the ball out of the rough on to a lot of these greens. Nowadays, you can't really do that. I don't know what kind of chemicals they put in that grass, but it's growing."
Photo By: Getty Images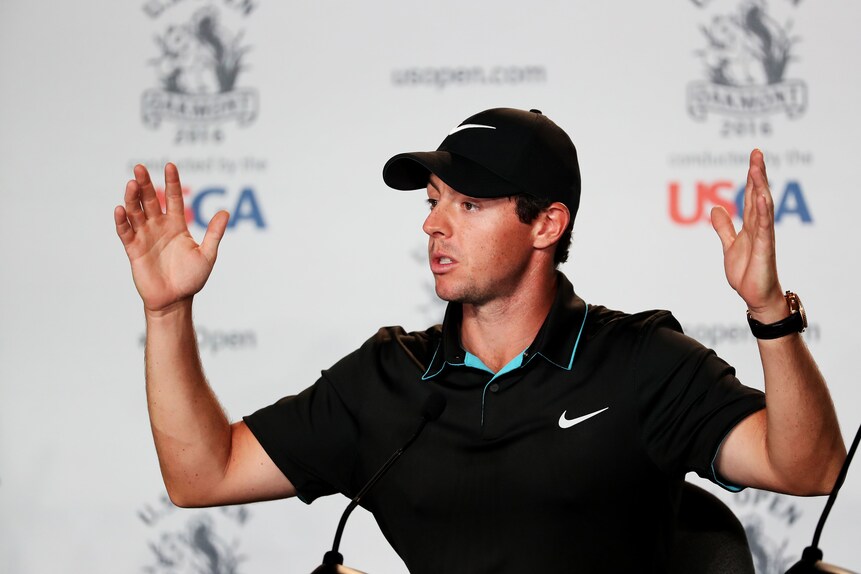 Getty Images
Rory Sums Up Oakmont In One Word
"Trepidation, I guess. Yeah, excitement is a good way to describe Augusta, but it really depends the venue that you play a U.S. Open at as well. But, yeah, this week it's definitely -- it's not excitement. I mean, it's definitely not that."
Photo By: Getty Images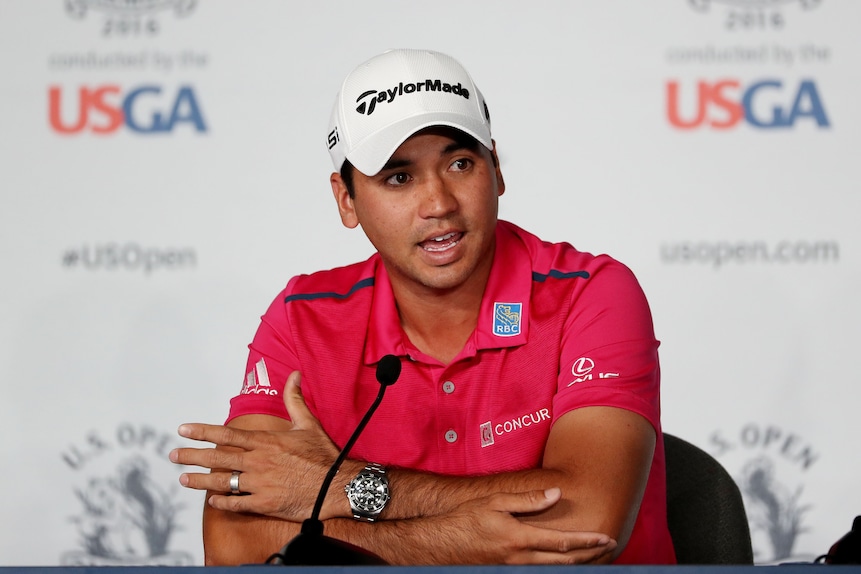 Getty Images
This Just In: Golf Is Hard
"I was there when Dustin Johnson, when he three-putted at Chambers Bay....But with what Jordan did at Augusta this year, it just goes to show that the best players in the world -- we've gotten so used to seeing Tiger do it so easy and so effortlessly that we forget sometimes how hard it is to win a golf tournament. And Dustin, I think he'll definitely get one. It's just all in how you view those values."
Photo By: Getty Images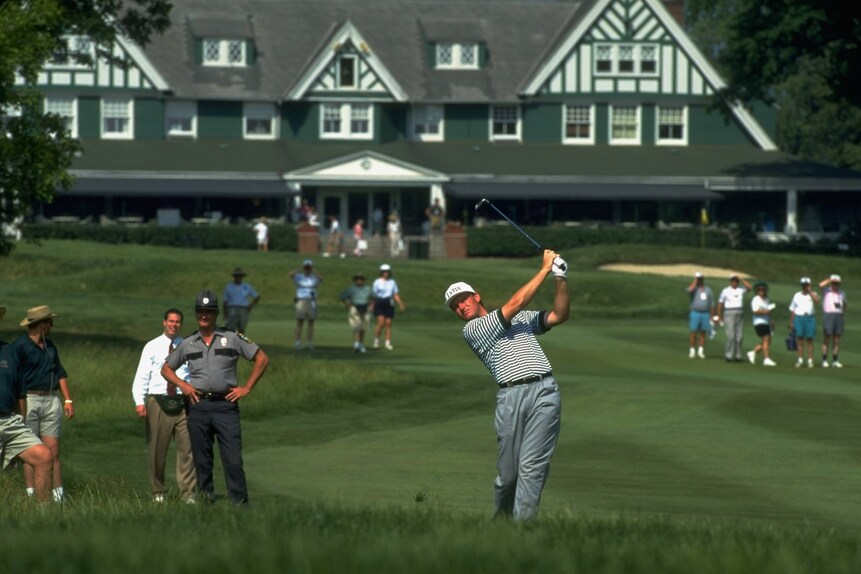 Sports Illustrated/Getty Images
Ernie Gives Oakmont Ultimate Compliment
"Winning here at this unbelievably historic venue is quite something. It's almost like you win an Open Championship, you want to win it at St. Andrews or Muirfield. When you win a U.S. Open, Oakmont is one of the iconic venues."
Photo By: Sports Illustrated/Getty Images