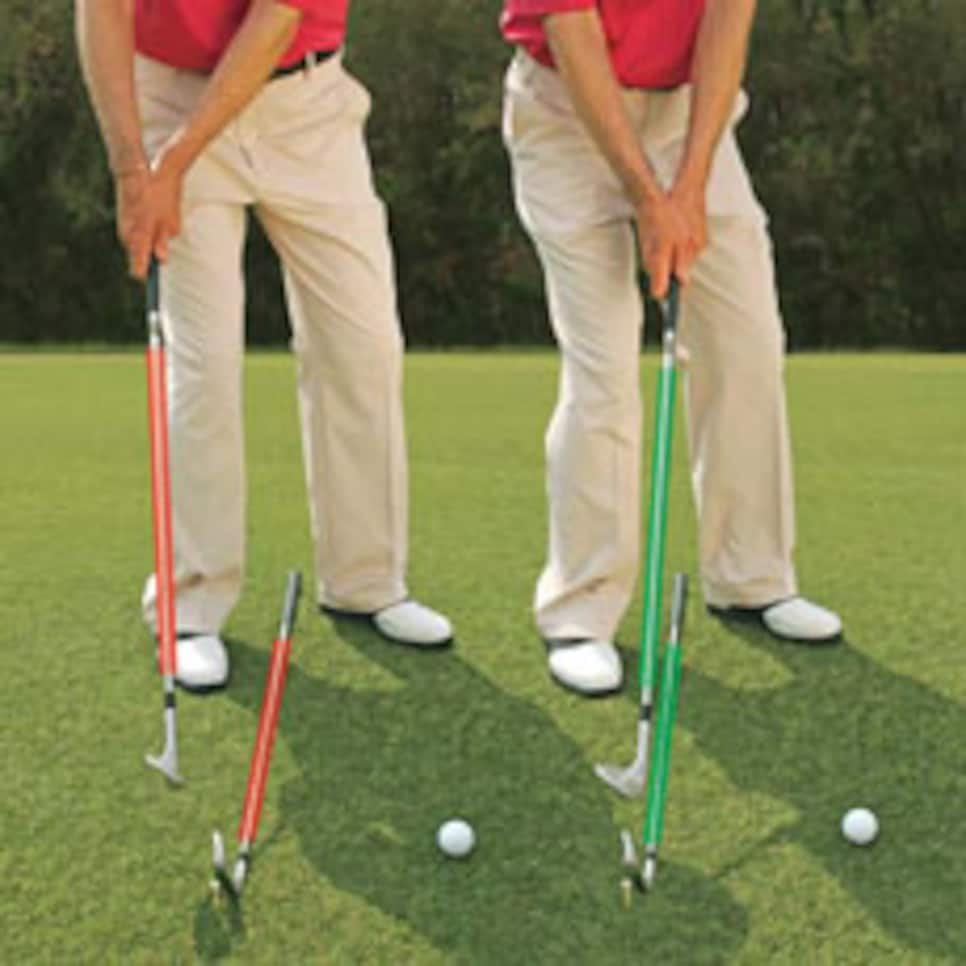 Let the club rotate open going back
Many 90-shooters don't take advantage of scoring opportunities, because they struggle to hit full sand-wedge shots solidly. It often comes from dragging the grip end back on the takeaway. To hit good wedge shots, you need to let the clubface rotate open on the backswing, just like it would for any other full shot. Place a club on the ground between your feet, angled out so the head is on the target line behind the ball and about a foot into the takeaway. Put a tee in the ground to hold the toe of the club pointing up in the air. As you swing, match your clubface to the one on the ground, and you'll be opening the club on the right path.
Swing to your finish position, not to impact
If you have a good setup -- grip pointing at your left thigh, square feet and shoulders -- the next step is to learn to trust the loft on your sand wedge. Resist the urge to try to help the ball in the air by focusing on your finish position, not impact. For example, if I want to hit an 80-percent shot with my wedge, my attention is on finishing slightly shorter than my full-wedge follow-through, not on what's going to happen at the ball.