The 7 Different Types Of Golfers Who Win The U.S. Open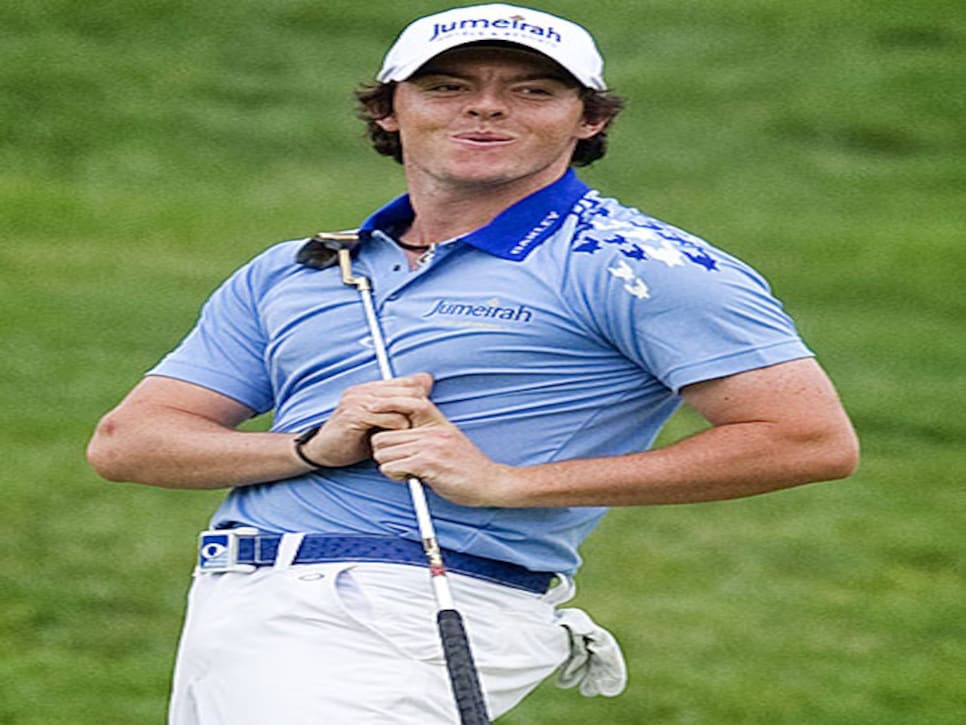 The Thoroughbred (Recent examples: Rory Mcilroy, Tiger, Ernie Els):
Yes, there are occasions when the player who wins the Open just happens to be the best player in the world -- or very close to it. These are often unapologetic, convincing wins, when sheer talent adheres to conventional wisdom and rises above all. Els was a virtual upstart when he won in 1994 but was at the peak of his game when he won at 1997, while Woods (in 2000, 2002, and 2008) and McIlroy (2011) used their Open wins to showcase their most inspired golf.
The Grinder (Recent examples: Jim Furyk, Corey Pavin, Retief Goosen):
Not so much beloved as they are respected, these golfers capture their titles in much the same way they go about their careers: in persistent and opportunistic -- if not terribly exciting -- fashion. Of the three, Pavin produced the most dramatic moment with his clinching 4-wood at Shinnecock in 1995. Even then, it was to set up a closing par, fitting for a golfer who often earned his wins the hard way.
The Survivor (Recent examples: Webb Simpson, Geoff Ogilvy):
As Bobby Jones once said, "You don't win the Open. The Open wins you." Which is another way of saying sometimes it's just a matter of playing less bad golf than everyone else. These sort of Opens are usually magnified by some notable late Sunday blunders -- Phil Mickelson hitting a ball off a corporate tent, or Jim Furyk snap-hooking his drive into the woods. Naturally, the survivor should be commended for avoiding the same pitfalls as the players all around him. But seeing how he merely hung around the lead until the very end, he had the good fortune of avoiding the most intense pressure.
The One-Hit Wonder (Recent examples: Steve Jones, Michael Campbell, Lucas Glover):
Following in the tradition of Jack Fleck and Orville Moody from prior generations, these are golfers who, outside of members of their immediate family, weren't given a second's thought to winning earlier that week. But through some remarkable confluence, they are there on Sunday, holding it together long enough to win, and gain a newfound credibility in the process. Yet as quickly as he emerged from obscurity, that's how quickly he disappears. Over time, the Open win proves to be more an aberration than a springboard.
The Party Crasher (Recent examples: Angel Cabrera, Graeme McDowell, Justin Rose):
While golf has firmly established itself as an international game, the U.S. Open's identity remains very much shrouded in red, white and blue. Which is why the occasional winner from outside the U.S. strikes some as . . . inconvenient. For many years, it was of little concern. Between 1971 and 1993, only one U.S. Open winner, Australian David Graham, came from outside the U.S. But between 1994 and today, half of the 20 U.S. Open winners have been international, including seven of the last 10. These are all world-class players, deserving of our admiration and respect. But seeing how they don't harbor the same dreams of capturing the Open that Americans do, we're often less smitten by their narratives.
The Open Machines (Recent examples: Payne Stewart, Hale Irwin, Curtis Strange):
Similar to The Grinder in his willingness to win in unglamorous fashion, the Open Machine has embraced the myriad mental and physical challenges that come with an Open. Outside of the context of the national championship, he is an elite players. But it is this one week a year that accentuates his unique skill set -- finding fairways, making testy par putts, minimizing the damage caused by the occasional bad break. Comparisons to Ben Hogan, however tenuous, are inevitable.
Andy North (Recent examples: Andy North):
Tempted as we may be to lump him in with other unlikely multiple Open winners -- we're referring to you, Lee Janzen -- the Andy North stands alone owing to his combination of A) two National Opens and B) an otherwise modest playing career. Janzen, remember, had eight career wins, while the Andy North remarkably only captured one other on the PGA Tour. We may never see another of his kind.