2017 New Year's resolutions for five of golf's brightest stars
After reviewing the stats sheet, here are the areas these five players need to improve for the upcoming season.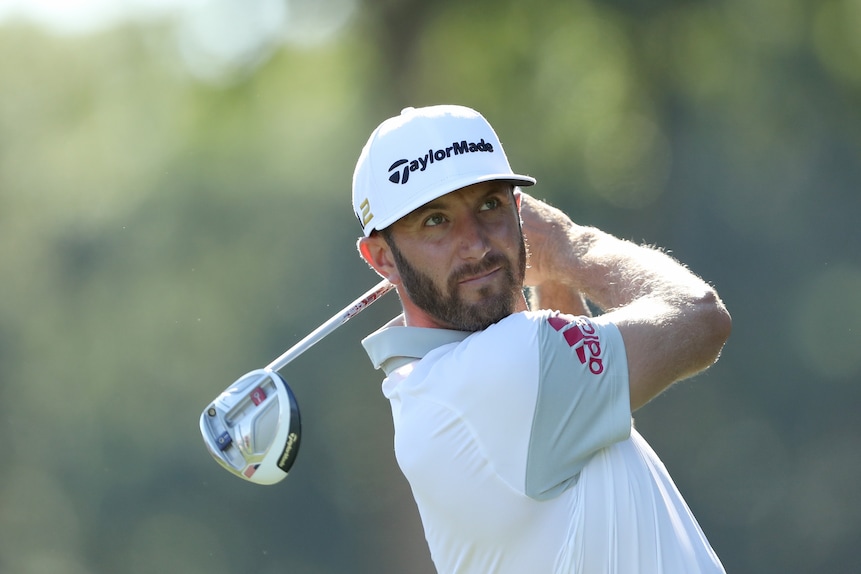 Getty Images
Dustin Johnson -- Weekend Woes
The Player of the Year lead the tour in scoring in Round 1 and Round 2. However, Johnson's weekend endeavors were not as prolific, dropping to 54th in Round 3 scoring and 32nd in the final round. If DJ plans on adding major championship hardware to his U.S. Open title, he'll need to be more consistent on Saturdays and Sundays.
Photo By: Getty Images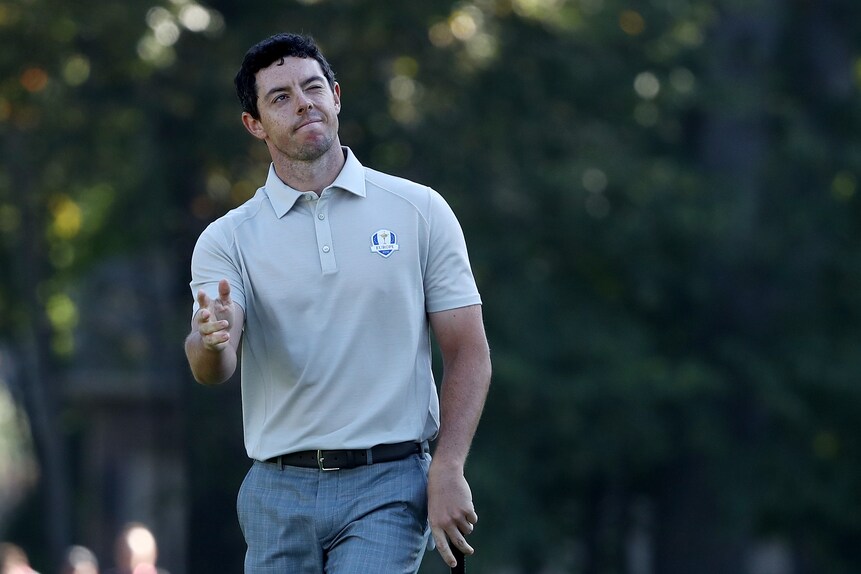 Getty Images
Rory McIlroy -- 125 Yards And In
Until his FedEx Cup run, McIlroy failed to take advantage of his long-ball position, ranking 99th in approaches from 100-125 yards and 63rd from 125-150 yards. Yes, his putting has caused its share of distress, but closer proximity to the pin will bestow more birdie opportunities and -- perhaps more importantly -- help McIlroy avoid the big numbers.
Photo By: Getty Images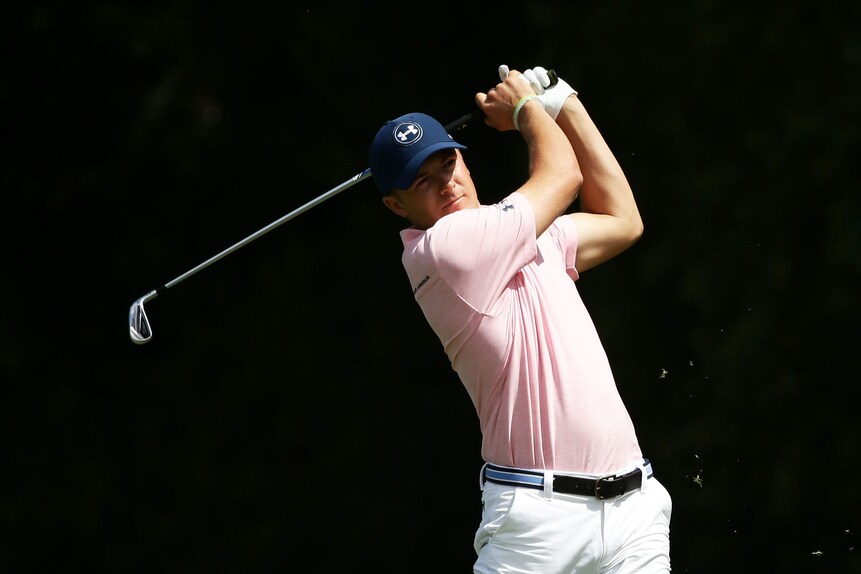 Getty Images
Jordan Spieth -- Iron Play
If you're wondering what caused Spieth's 2016 slide -- if you can call three worldwide wins and coming
this
close to a green jacket a down year -- his iron performance sticks out like a sore thumb. In 2015, he ranked 11th in strokes gained: approach-the-green, 26th in hole proximity (1st in hole proximity from the rough) and 49th in GIR percentage. Last season, those ranks dropped to 87th in sg: approach, 91st in pin proximity (73rd from the rough) and 145th in GIR. The two-time major winner
switched
to new sticks and promptly won the Australian Open, which could signal a revival to his iron play.
Photo By: Getty Images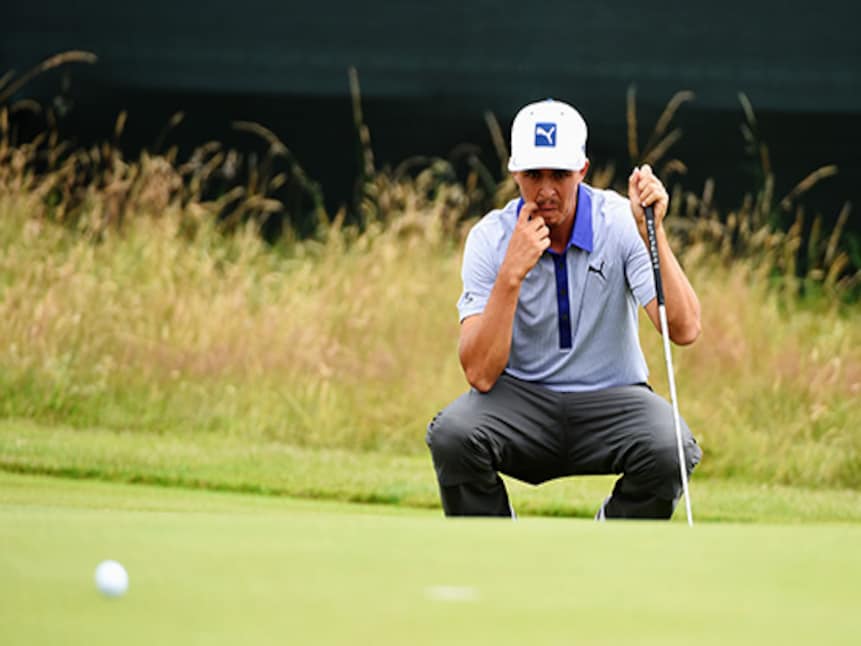 Rickie Fowler -- Putting
By almost every statistical assessment, Fowler's game improved in 2016. So how did the 28 year old go from one of golf's "Big 4" to failing to finish inside the top 30 at every major? The flat stick is the culprit. In his breakout 2015 campaign, Fowler ranked fourth in overall putting average, 12th in putting average and 35th in one-putt percentage. Last year, those ranks dropped to 98th in overall putting, 80th in putting average and 125th in one-putt percentage. If Fowler wants to reinsert himself among the game's best, he has to get it done on the dance floor.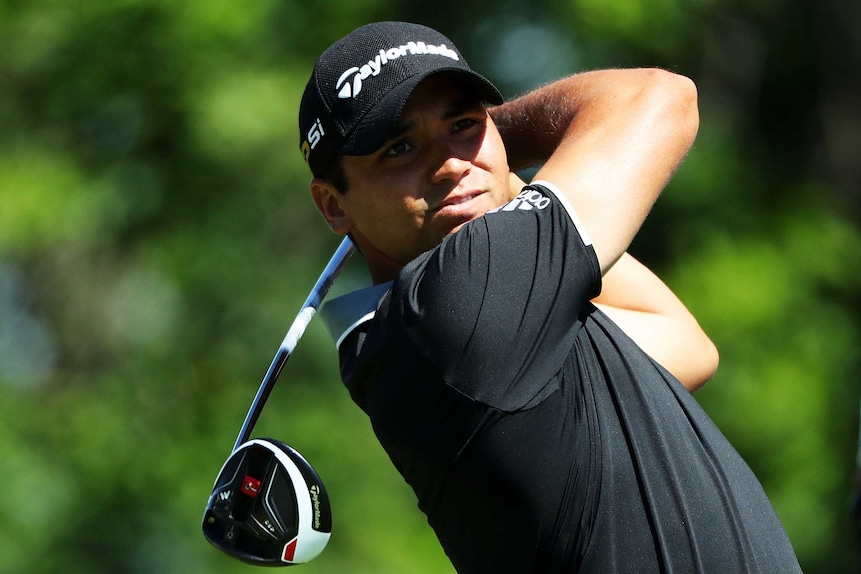 Getty Images
Jason Day -- Driving Accuracy
For a guy that ranked second in scoring average, you'd think Day would have his share of tap-in birds. Not quite. The 2015 PGA Champion ranked 166th in proximity to the hole. But that's not an indication of a poor approach game. Rather, it's an upshot of Day's wildness off the tee (181st in driving accuracy). It's expected that the longest hitters aren't the straightest arrows with the big stick; conversely, given Rory McIlroy and Dustin Johnson ranked 1-2 in sg: off-the-tee, it's inexcusable that Day came in 64th.
Photo By: Getty Images