10 items you can buy only in the Augusta National member shop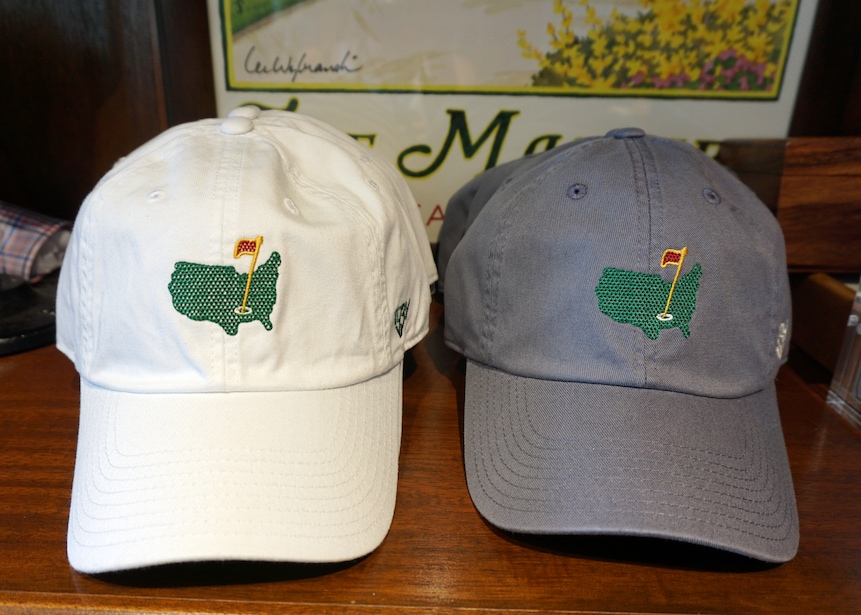 Member-shop caps
No dates, no type, just the Augusta National logo. The simplicity of this hat is offered only to those who have access to the member shop. ($36)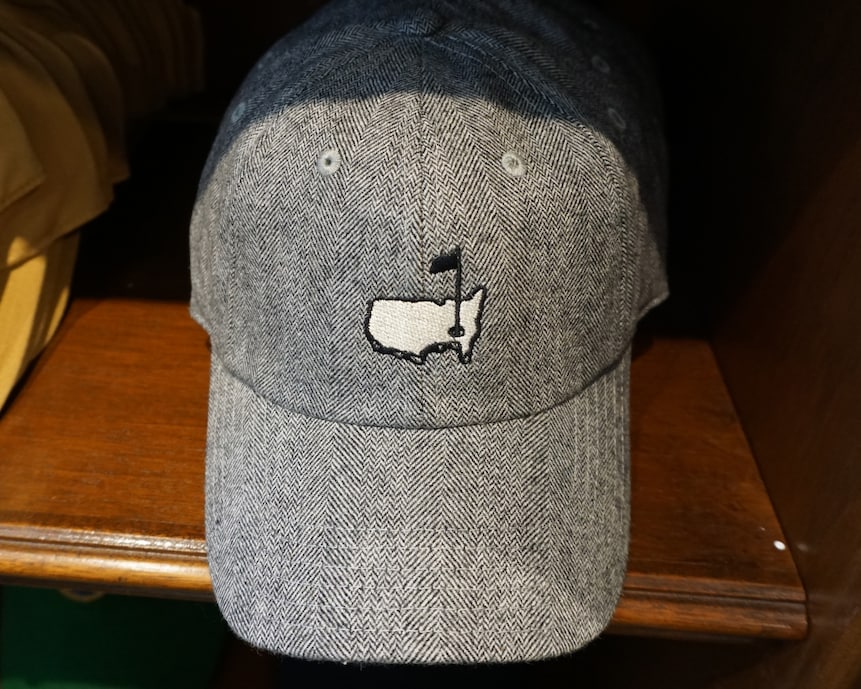 Houndstooth cap
Again, notice the simplicity here. I bought this cap on Sunday and every time I wear it people ask me where I got it. Can it be our secret? ($36)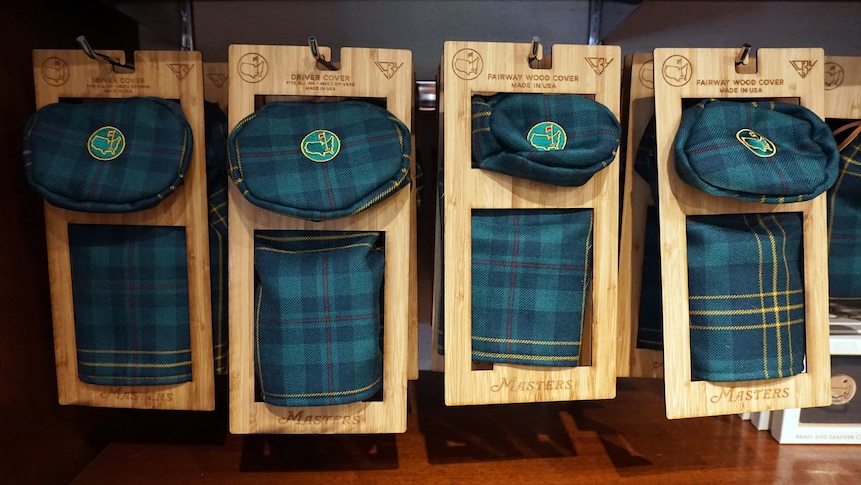 Driver and fairway wood headcovers
These tartan headcovers, designed by Seamus, celebrate the Masters' logos in a fun, classy way. You won't see the word "Masters" written anywhere on them, because they're sold only in the member shop. ($75 for driver headcover; $65 for fairway wood headcover)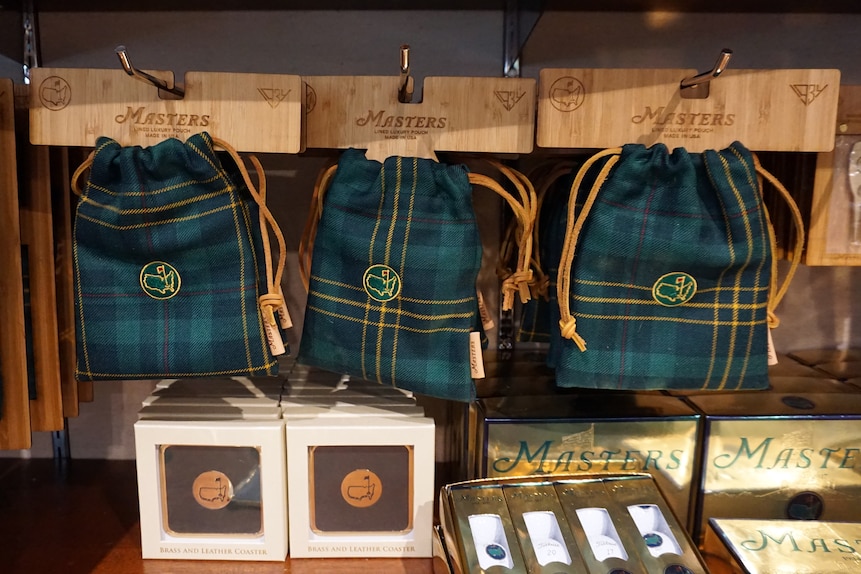 Valuables pouches
That same tartan design you saw in those headcovers is available in pouch form, too.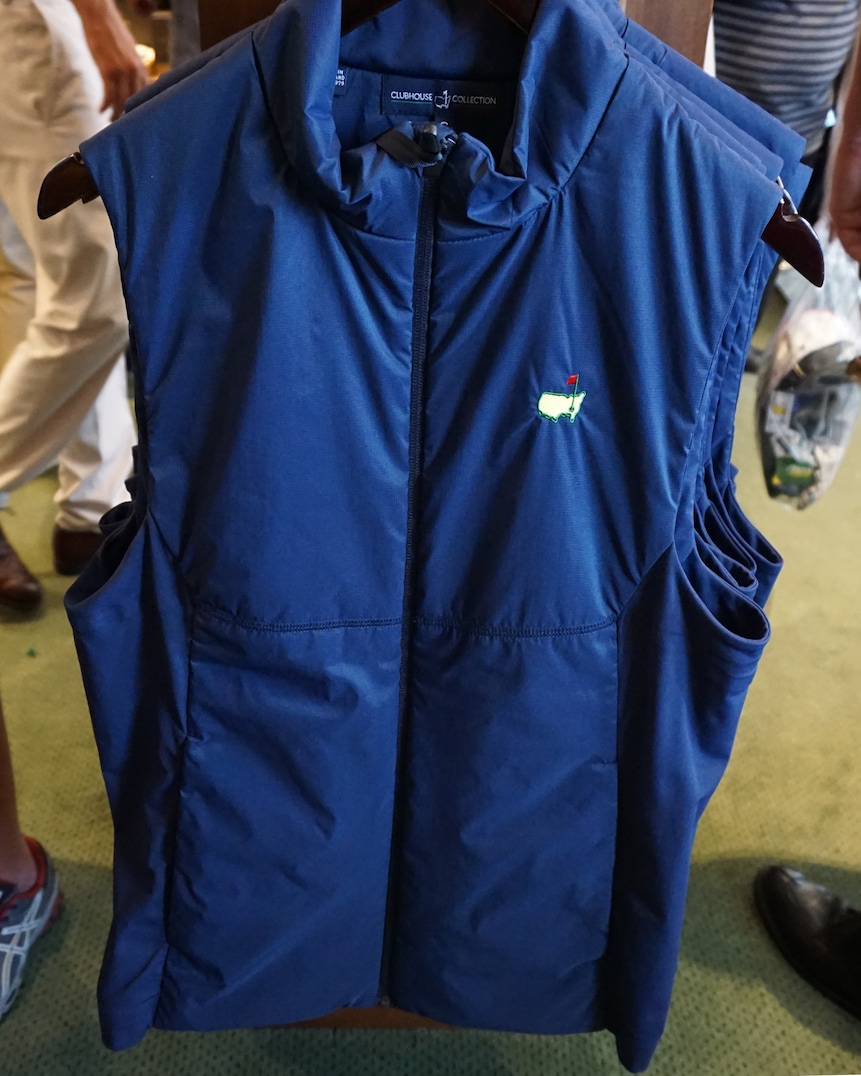 Navy full-zip vest
It has just the Augusta logo, it's clean in its coloring and its stitching, and it's the softest fabric I've ever touched. This is, quite possibly, the perfect golf vest. ($145)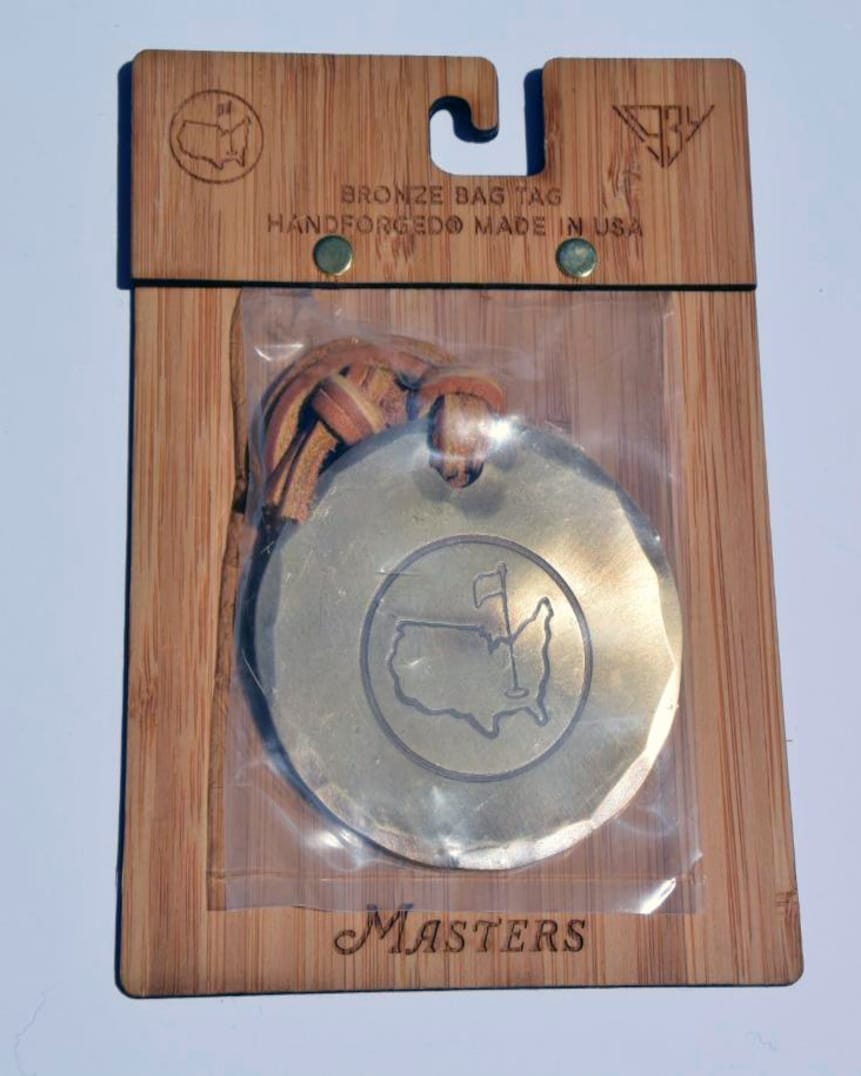 Hand-forged bag-tag
This hand-forged bag-tag, also designed by Seamus, is beautiful in its simplicity and would be a solid conversation starter. ($55)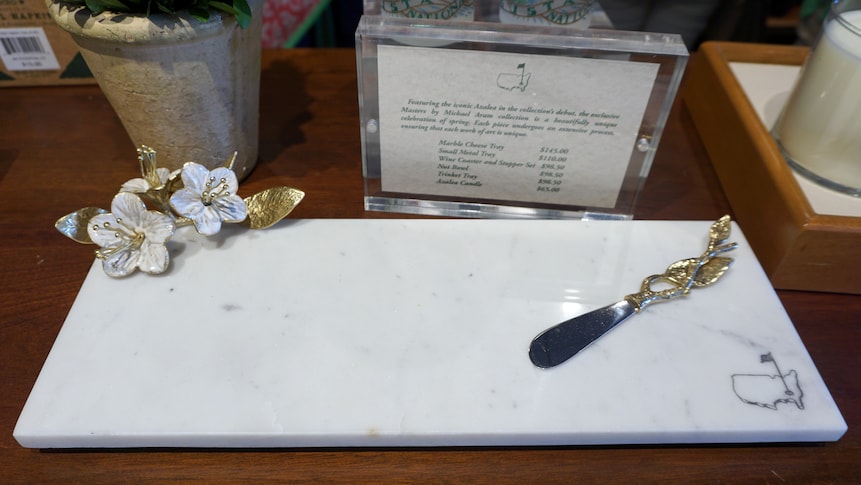 Michael Aram cheese plate
Michael Aram is well known for designing luxury home goods—everything from serving platters and pitchers to coffee tables and mirrors. This year, Michael Aram has come to the Masters to design an array of items, including this marble cheese plate ($145)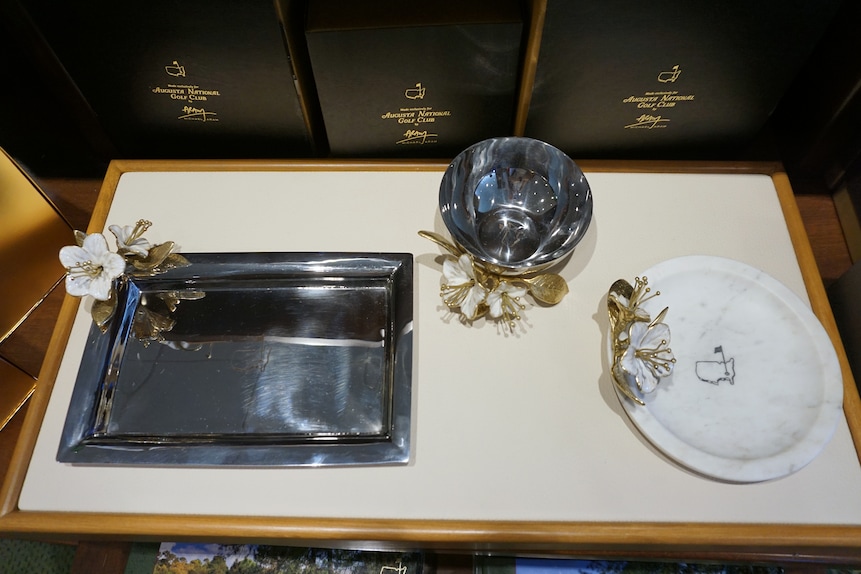 Michael Aram metal trays, nut bowls and trinket plates
You'll start to notice that the cluster of azaleas is Michael Aram's signature touch. The small metal tray ($110), nut bowl ($98.50) and trinket tray ($98.50) would be unlike any Masters gear you already own.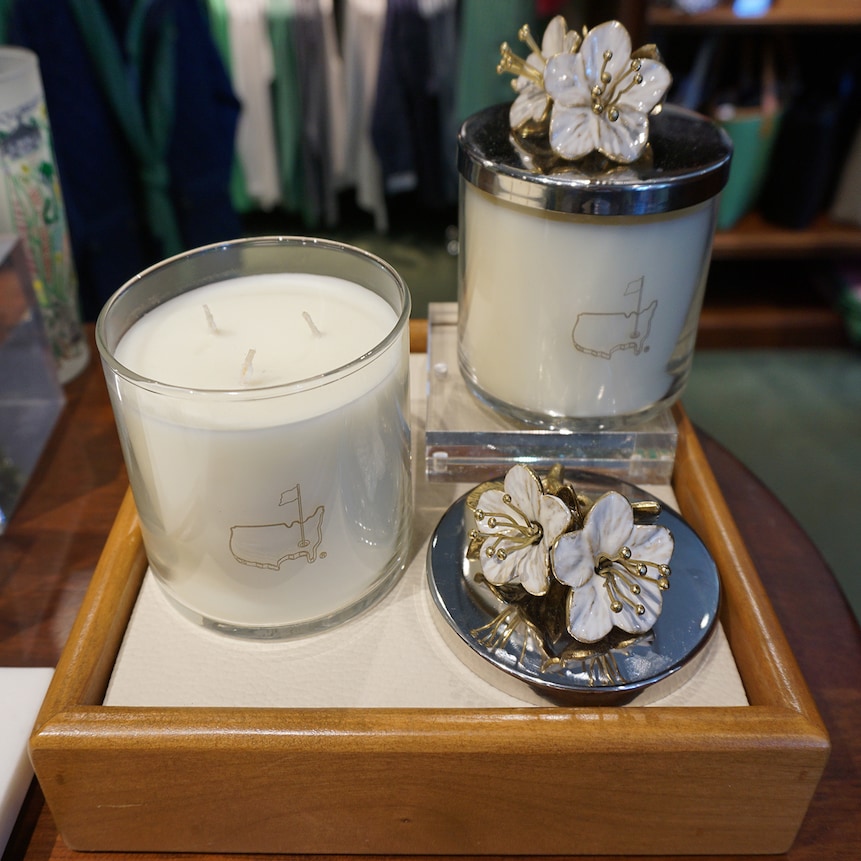 Azalea candles
These candles really do smell like azaleas, and since their tops would fit many other candles, you wouldn't have to throw them away as soon as you burn through the original.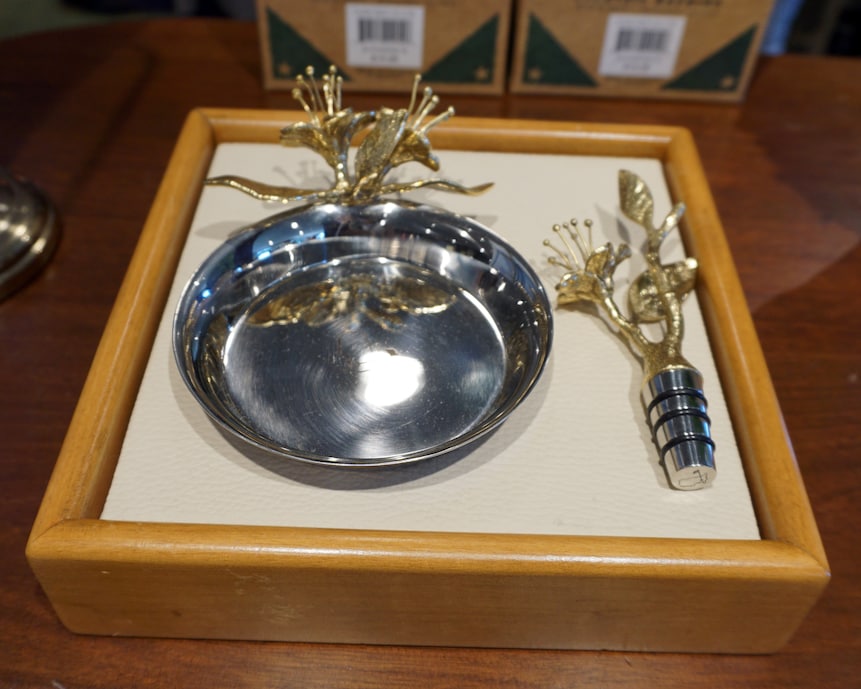 Michael Aram wine coaster and stopper set
Again, we're not sure there's a more subtle or delicate way to celebrate the Masters than these Michael Aram pieces, including this wine coaster and stopper set ($98.50)