1 / 4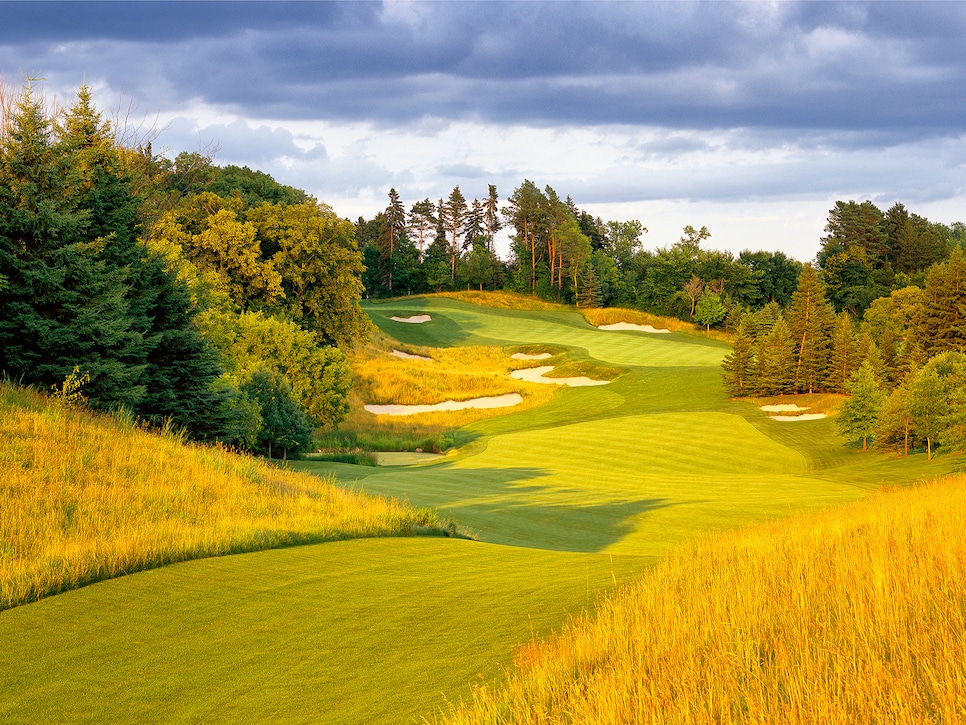 Peter Wong/Courtesy of Spring Hill GC
2 / 4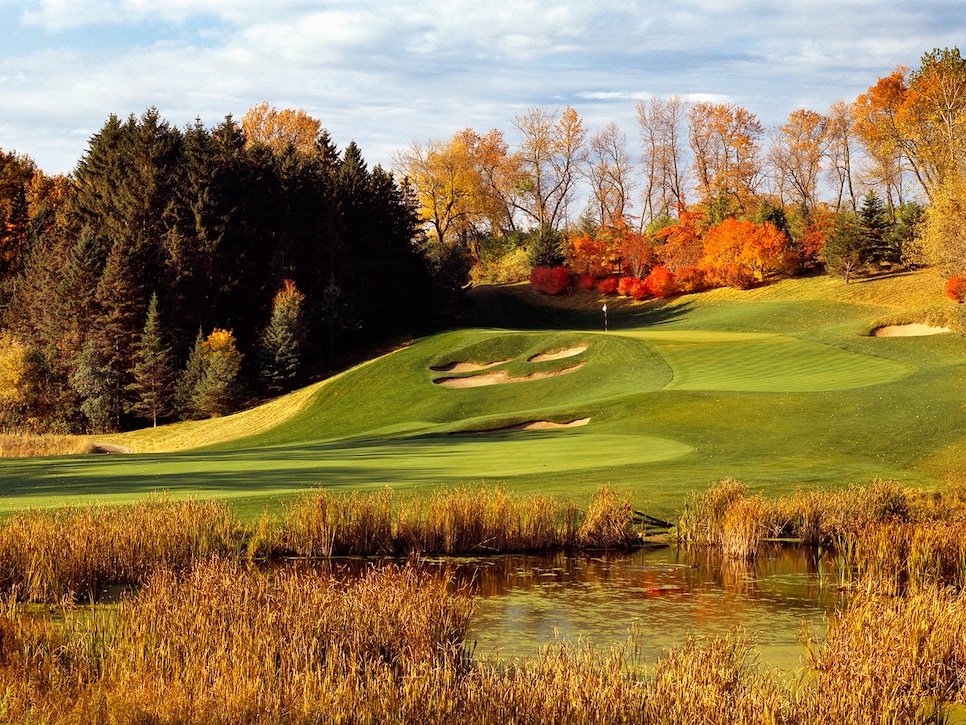 Peter Wong/Courtesy of Spring Hill GC
3 / 4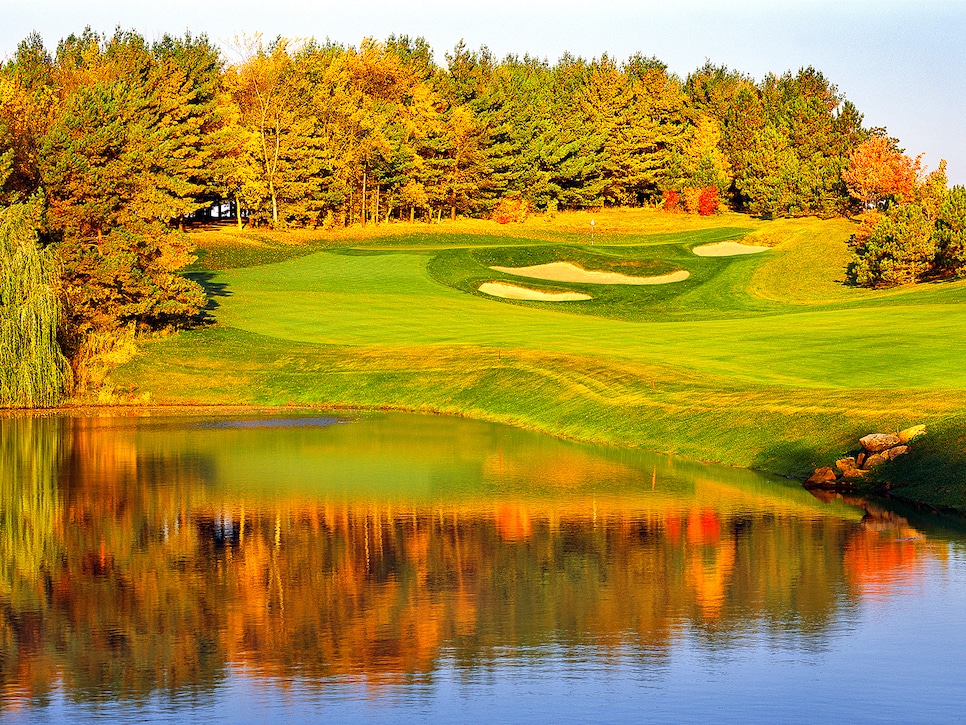 Peter Wong/Courtesy of Spring Hill GC
4 / 4
Peter Wong/Courtesy of Spring Hill GC
Overview
While Tom Fazio is best known for creating massive landscapes for his designs, Spring Hill required little manipulation of earth. Fazio utilized the existing rolling topography to form what is one of his most natural designs. Holes are isolated from one another by thick forests of evergreens and, in one section of the property, acres of maple trees that provide a brilliant color display each fall. With several tight fairways, marshland along some edges, many uphill approach shots into elevated greens and subtle movements in the putting surfaces, Spring Hill is also one of Fazio's most challenging designs.
About
Designer
Thomas Fazio, ASGCA
Awards
100 Greatest: Ranked since 2017.
Current ranking: 100th (and previous).
Highest ranking: 69th, 2017-2018.
Best in State: Ranked second 2011-'24. Ranked inside the top 5 since 2001.
2023-'24 ranking: 2nd.
Panelists
Ratings from our panel of 1,900 course-ranking panelists
100 GREATEST/BEST IN STATE SCORES
Reviews
1 / 10
Review
"One should jump at any opportunity to play this private course! Minnesota golf at it's finest. If you're a weekend warrior you'll struggle, but if you're a single digit, you'll never want the round to end. Michael Jordan and several Minnesota Vikings are members. The 15th and 16th holes (pictured) are a sample of what you'll find - Immaculate fairways and greens, Up/down, Left/right. You'll constantly be making risk/reward decisions. Spring Hill oozes golf but in a subtle way. After your round you'll know you played a special course."
Read More
2022
2 / 10
Review
"A wonderful Tom Fazio layout taking you up/down and left/right through the property. Fantastic collection of par 5's, especially 13 and 16. Good mix of length offering some tantalizing risk/reward shots. No houses on the course and the cart paths are well hidden from most of your views. I could play Spring Hill Golf Club every day. Could possibly use some thinning out of trees."
Read More
2022
3 / 10
Review
"Beautiful surroundings. Every hole is framed. Some holes repetitive but all in all a fantastic course."
Read More
2022
4 / 10
Review
"Tom Fazio does it again. Part marshland "
Read More
2021
5 / 10
Review
"Beautiful Tom Fazio design outside Minneapolis that has quite a bit of elevation change while weaving in and out of marshland."
Read More
2021
6 / 10
Review
"Getting to play such an elite club is a treat. The conditions are amazing with perfect roll on the greens. I have never seen such good lies when you miss a green. The course is extremely pretty. Finishing on 18 green with a view of Long Lake is a unique experience. That being said, I think the course is designed to fool you into thinking it is better than at is by teeing off from 10 elevated tee boxes and the perfect conditions. The four par 5s are basically the same with minor tweaks to distance/direction or green orientation. There is one par 3 (#11) which is exactly the same shot as the third shot on the par 5 3rd. There are only 5 unique holes (#7,9,10,12, and 14). The rest of the holes mimic another one on the course (#1 "
Read More
2019
7 / 10
Review
"The only Fazio in the Twin Cities, and what a delight it is. Heavily wooded so each hole is basically it's own entity. Then, the 18 entities join for one fabulous result. This is probably the best course in MN and the hardest to score a tee time."
Read More
2019
8 / 10
Review
"Some of the better Tom Fazio greens that you will find. This is a wonderful club with great service. The overall rating is only held back by a few poor golf holes out on the course. Certainly worth a play, just maybe not a dedicated visit to the Twin Cities."
Read More
2018
9 / 10
Review
"Tom Fazio designed this course as challenging for this golf only club. Bring your "A"game. It is demanding. The clubhouse is small, as befits its small membership."
Read More
2018
10 / 10
Review
"Great overall experience. If you ever have the opportunity to play this very private club do it! True championship golf course in every detail. Staff was fantastic. Truly Minnesota nice!"
Read More
2018
Readers
Collection of reviews from our readers
There are no reader ratings yet
Reviews
There are no readers reviews yet. Be the first to write a review.