1 / 5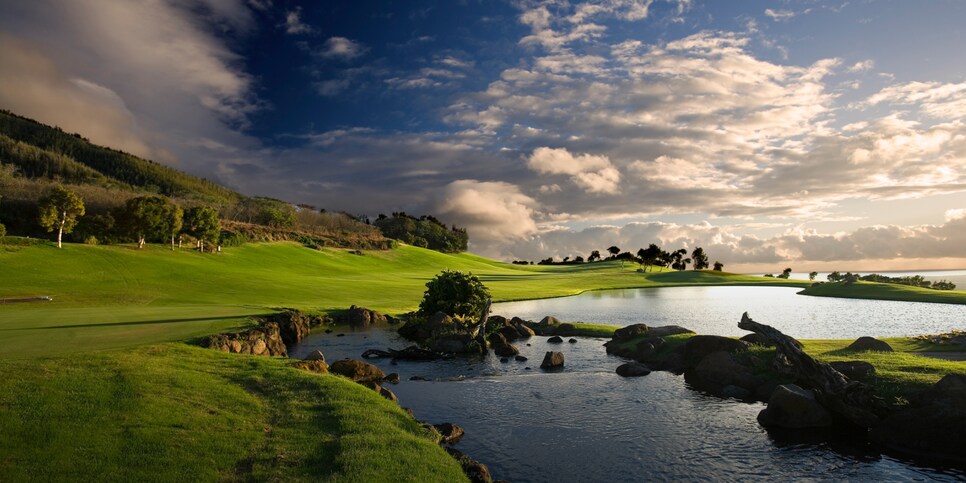 2 / 5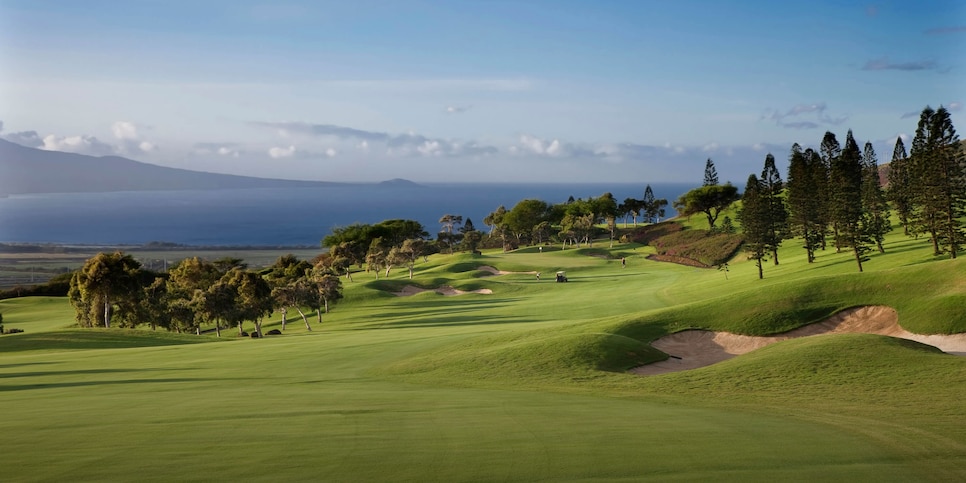 3 / 5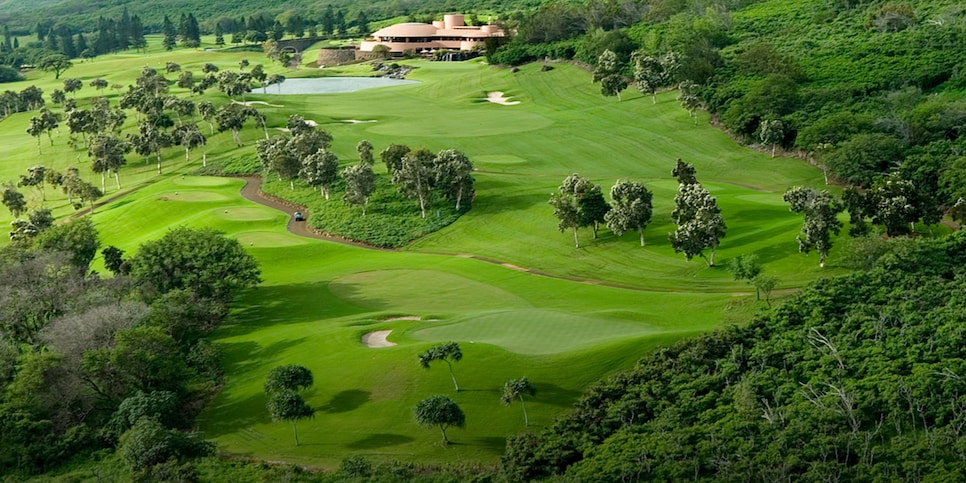 4 / 5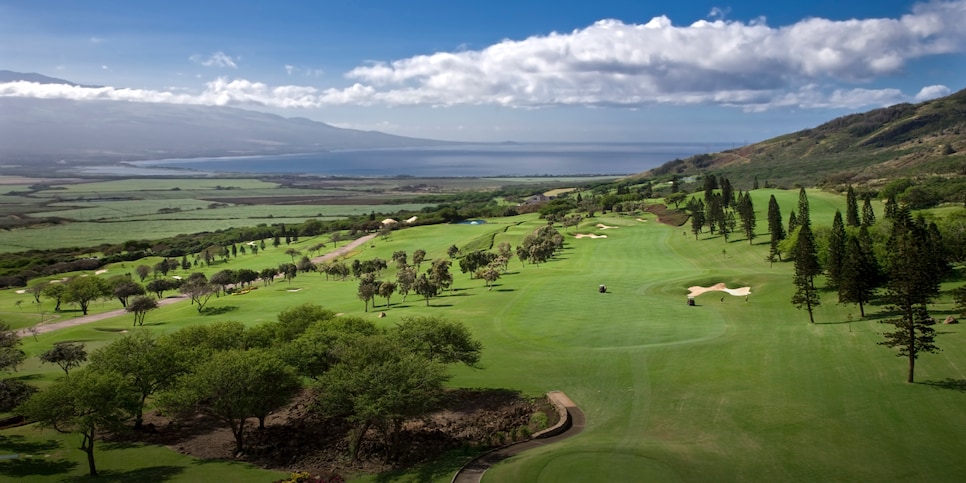 5 / 5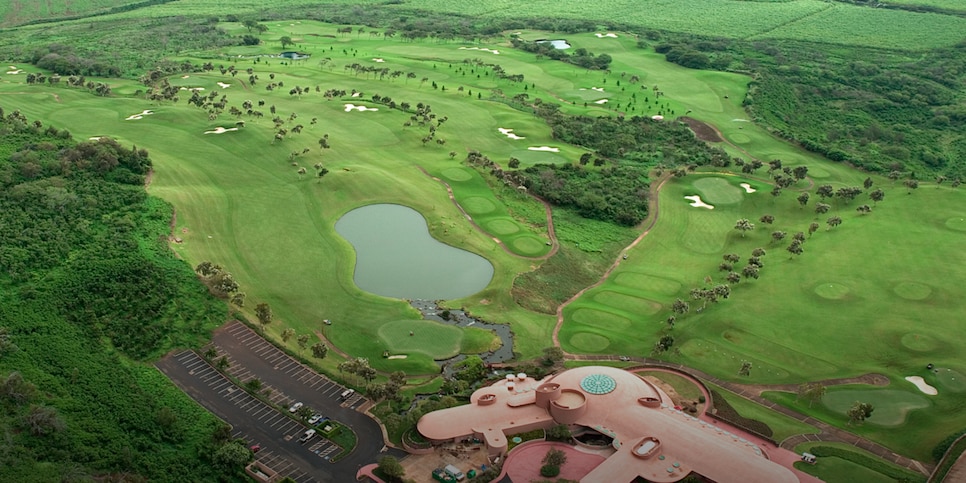 Overview
Ted Robinson Sr.'s son received a call from Japanese businessman Makoto Kaneko to come revamp his father's design at King Kamehameha when Kaneko acquired the property in 2004. Though inland, the course features wonderful vistas of the ocean and the Haleakala volcano, particularly from the magnificient 74,000-square foot Frank Lloyd Wright-designed clubhouse, which sits 750 feet above elevation.
About
Designer
Ted Robinson, ASGCA/(R) Ted Robinson, Jr.
Awards
Best in State: Ranked 14th, 2023-'24. Ranked 15th, 2021-'22.
Panelists
Ratings from our panel of 1,900 course-ranking panelists
100 GREATEST/BEST IN STATE SCORES
Reviews
1 / 6
Review
"At first, this course looks a bit pedestrian, back and forth across the side of the mountain, but there is more than meets the eye here in terms of good design work by Ted Robinson Sr, in 1991, and Jr in 2005. Very good visuals here, with very strategic green complexes in terms of elevation change, shapes and sizes, mounding, and deep bunkering carved tightly in and around the putting surfaces. Very wide fairways with sideboards, less strategic off the tee, second shot golf course. Lower marks for Design Variety -- course goes in two directions only, back and forth with the trade winds. Interesting artificial waterfalls and water hazards and the course is in excellent condition, the greens are firm and fast. Lovely trees and vegetation worked very nicely into the design work. Very little play here, high end private Course. Spectacular views from every hole of ocean and valley below, but not integrated in any special way into the design work. "
Read More
2023
2 / 6
Review
"A private facility, but if you can get on it is a fun place to play."
Read More
2020
3 / 6
Review
"Great views, very interesting layout. Really good greens and conditioning. Some solid risk reward holes."
Read More
2019
4 / 6
Review
"This golf course is a must if you are on this part of the island of Maui. Beautiful scenery, great conditions, challenging but fair holes. A super golf course to enjoy while in Maui."
Read More
2018
5 / 6
Review
"This is one fun golf course. It is high on the mountain in the middle of the island with bi-coastal views. It is really windy up there but the course is designed to play in the wind. It is fun and requires the bump and run shot. The clubhouse is from a different era. It is a massive 74,000-square-foot behemoth based on Frank Lloyd Wright's design for Marilyn Monroe's house, except times ten. It is palatial. If you can get on have a great day."
Read More
2018
6 / 6
Review
"With fabulous views of central Maui, King Kamehameha is an excellent option to play while on Maui. The course layout can be a bit ordinary, but the practice facilities, service, pro shop, staff and club house are top notch. Wind can be a bit strong, so an early tee time can help."
Read More
2018
Readers
Collection of reviews from our readers
There are no reader ratings yet
Reviews
There are no readers reviews yet. Be the first to write a review.