1 / 7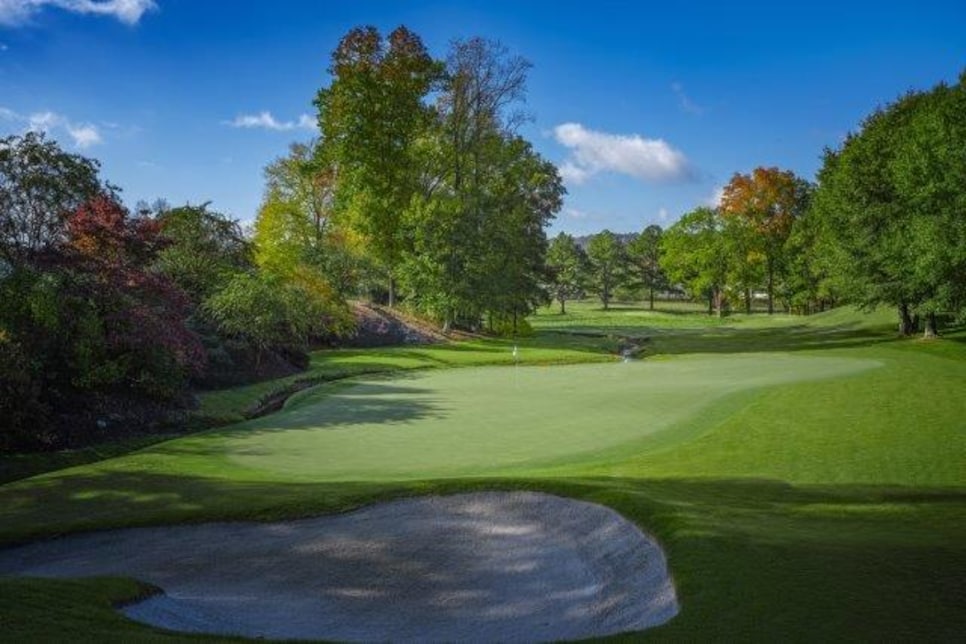 2 / 7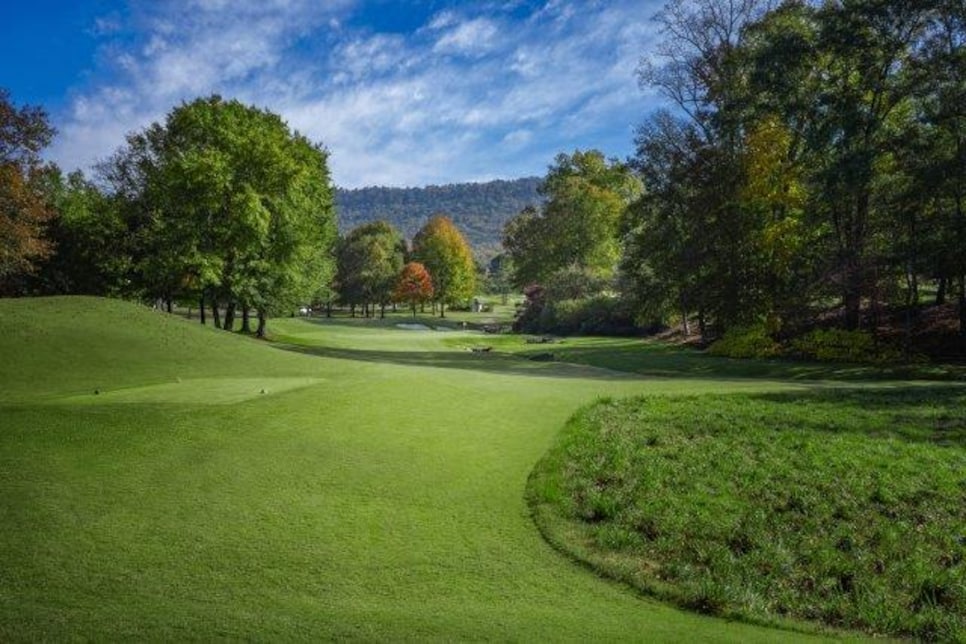 3 / 7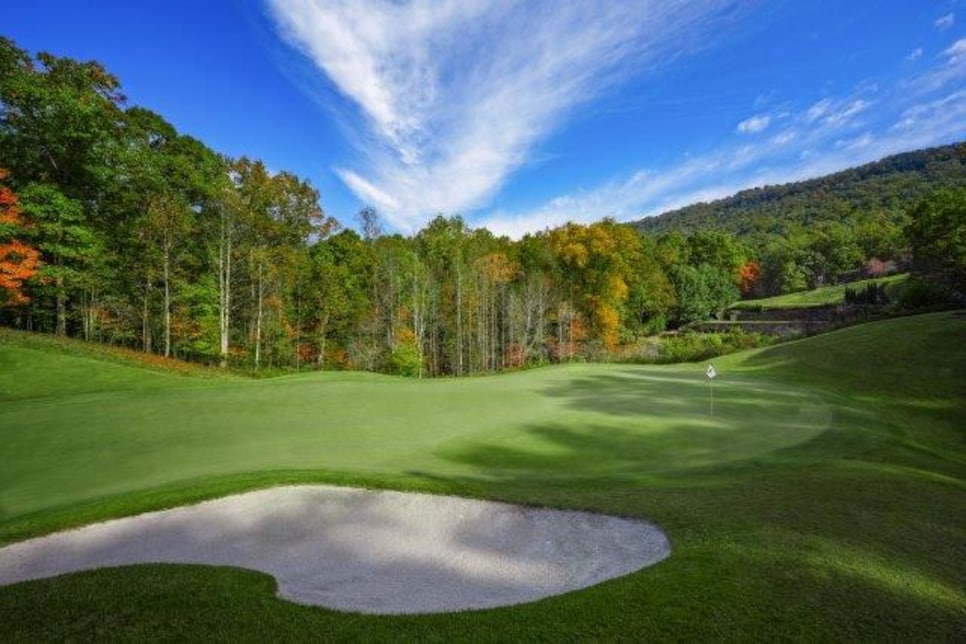 4 / 7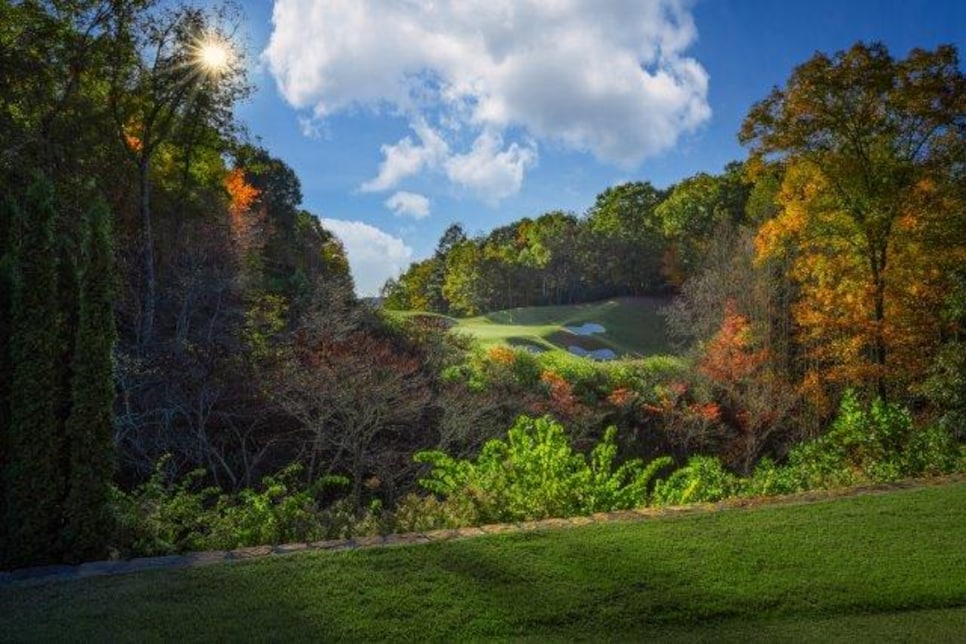 5 / 7

6 / 7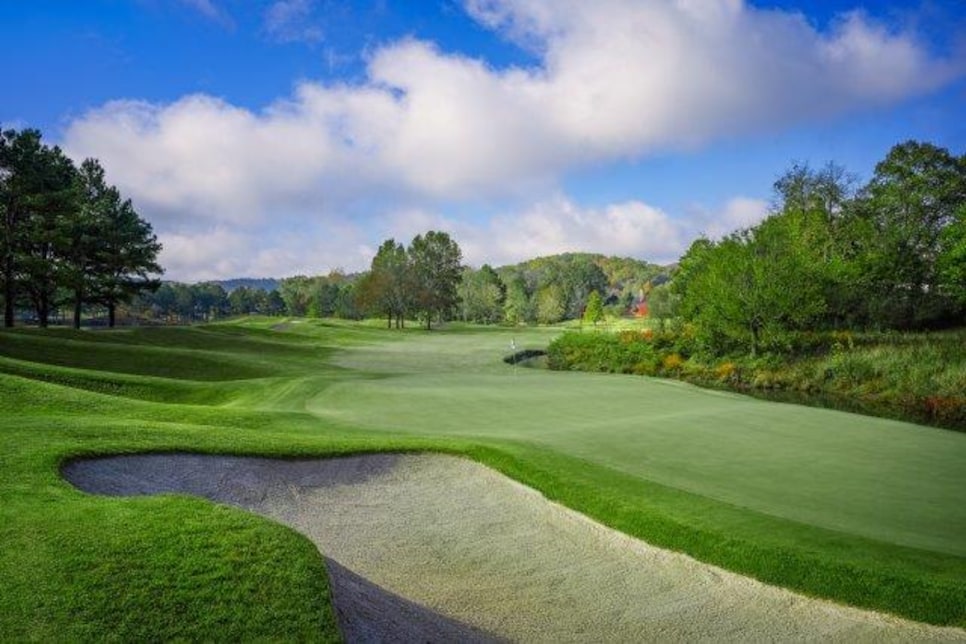 7 / 7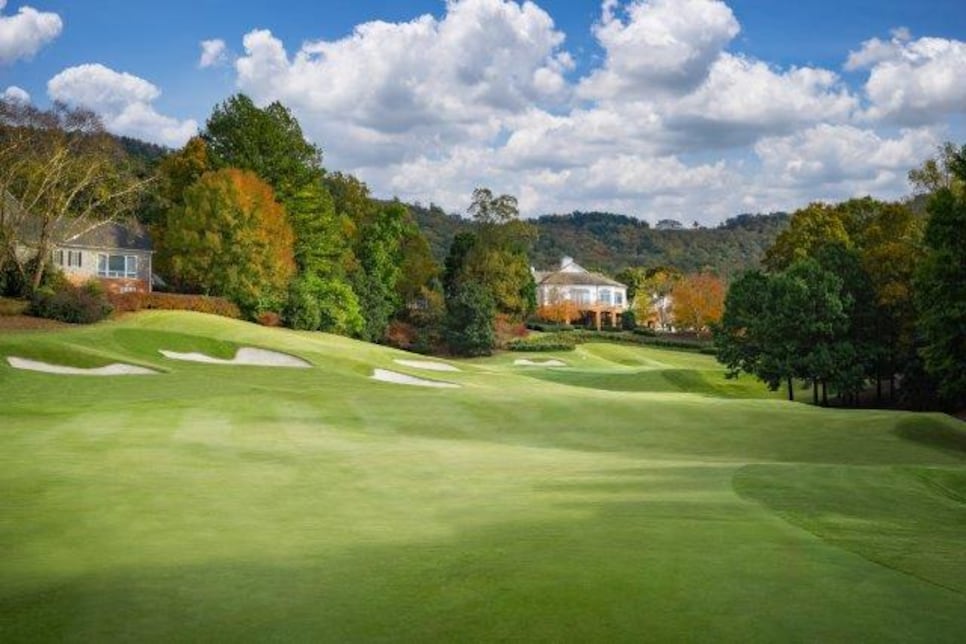 Overview
The historian Shelby Foote described the movements of the Union and Confederate armies, as Sherman pushed general Joe Johnston from Chattanooga into Atlanta, as a "red clay minuet" after the wet slippery soil they fought on and the stuttering thrust and parry of their forces. Some of the battle took place along Rocky Face Ridge in the area directly above and surrounding The Farm, and even today it's possible to dislodge a rusted musket ball or bullet from the earth. This otherwise tranquil 1980s-era Tom Fazio design plays partly along the flat farmland at the base of the ridge, partly in its foothill transition, and several holes including the par-4 tenth and par-3 11th shooting across a wooded canyon feel fully in the mountains. So not to favor one side or the other, both nines camber up and down the rise, with ten through 18 making a big loop around the outside of early holes.
About
Designer
Thomas Fazio, ASGCA
Awards
Best in State: Ranked inside the top 5, 1993. Ranked inside the top 10, 1991, 1997, 2007, 2009. Ranked 12th, 2011-'12. Ranked 13th, 2013-'14, 2019-'20. Ranked inside the top 15, 1995, 1999, 2003-'05. Ranked 17th, 2021-'22. Ranked 20th, 2015-'16. Ranked inside the top 20, 2001.
Panelists
Ratings from our panel of 1,900 course-ranking panelists
100 GREATEST/BEST IN STATE SCORES
Reviews
1 / 4
Review
"The Farm has to be one of Fazio's most difficult designs, but I also found it to be one of his better ones. The holes have sufficient width for playability, but birdies and pars don't come easily. The fours and fives are often strategic and create risk/reward opportunities. Highly recommended if you get the invite!"
Read More
2021
2 / 4
Review
"Set in the foothills in Northern Georgia. It annually test some of the best college players. Overall found it to be an interesting Fazio routing. A lot of elevated tees showing you what's out in front of you and provides great scenery."
Read More
2018
3 / 4
Review
"The front nine includes two of the most challenging par fives that you'll very play. The Farm has hosted the Carpet Capital Collegiate, a terrific college tournament, for more than 30 years."
Read More
2018
4 / 4
Review
"This would be a wonderful club to join. There is an understated elegance to it. The Fazio designed course challenges the better player but could be a bit penal for the higher handicapper."
Read More
2018
Readers
Collection of reviews from our readers
There are no reader ratings yet
Reviews
There are no readers reviews yet. Be the first to write a review.